Working with the ZIP File Format on Mac
All Mac computers come with a built-in file archive utility, Archive Utility.app. This simple utility uses the ZIP file archive format by default, making it simple to open and create ZIP files. However, Archive Utility might be too simplistic for those users who desire a finer degree of control over the data compression algorithms of the ZIP file format.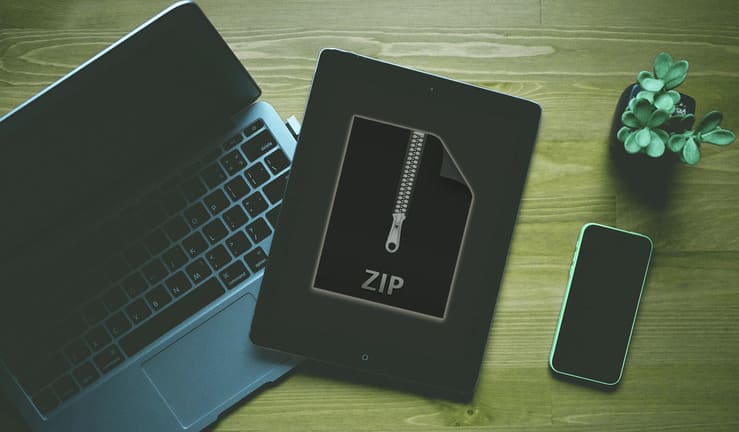 One popular alternative is The Unarchiver. This completely free archive extraction program for Mac OS X handles many archive file formats and comes with a number of advanced features, such as support for foreign character sets in file names and deep system integration. The Unarchiver is available either from the official website or the App Store. It's highly recommended to downloaded the program from the official website, because Apple places all apps downloaded from the App Store in a sandbox, greatly limiting their functionality.
How to Open ZIP Files on Mac
Opening ZIP files on Mac is simple. If you want to use the built-in archive utility, just select the Open option from the context menu. To open a ZIP file using The Unarchiver, open the context menu and select Open With and then The Unarchiver. It's also possible to configure any third-party archive utility to be used as the default archive utility.
How to ZIP a File on Mac
As the name of the program suggests, The Unarchiver is unable to expand ZIP file Mac computer. The utility is only for extracting ZIP files, so you could spend hours looking for online tutorials on how to create a ZIP file on Mac using The Unarchiver and not find a single tutorial.
The simplest way how to make a ZIP file on Mac is to use the built-in archive utility. With it, you can select any files that you would like to add to a ZIP archive, open the context menu and click on Compress X Items. A finer degree of control over the compression process is provided by WinZip, a proprietary file archiver and compressor with support for many different archive file formats.
Password Protect Zip File Mac
One of the several useful features of WinZip is the ability to encrypt ZIP files Mac. WinZip supports banking-level security with FIPS 197-certified 128- or 256-bit AES encryption, and the software can even add traceability and protect your intellectual property by adding custom watermarks to images and PDFs. Just be prepared to spend €49.95 for a single WinZip Pro license if you want to enjoy all the features the software has to offer.
Restore Deleted ZIP Files
Even the Pro version of WinZip doesn't support ZIP file recovery. If you want to restore your deleted ZIP files, you should download a robust data recovery suite such as Disk Drill. With it, you can recover virtually every file archive format in existence, including ZIP, as well as hundreds of other file formats.

Data recovery for free
Your Companion for Deleted Files Recovery