If you are serious about your computer gaming then you owe it to yourself to check out the offerings of computer manufacturer iBuyPower. Their high-tech gaming machines will blow away any ordinary PC you are currently using, and give you a big edge when the competition gets intense.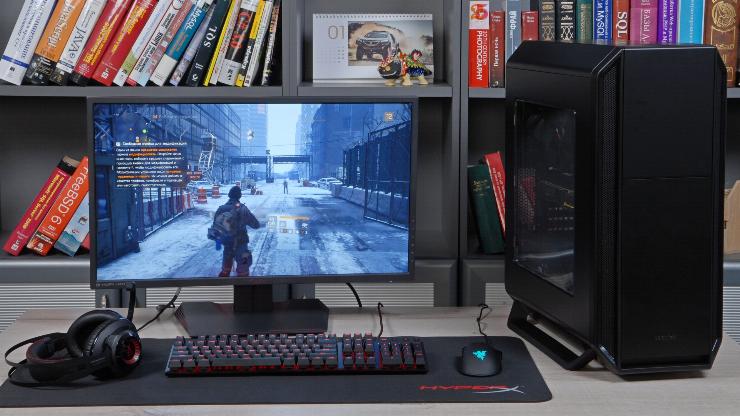 Gaming computers are nothing new as gamers are always in search of better performance from their machines. Though you can use a high-end standard computer most gamers who are serious about performance opt for custom-built desktop or laptop units. There are a number of manufacturers that make computers that are optimized for the specific needs of the computer gamer and eSports enthusiast.
The primary difference between a regular computer and a gaming machine is that the graphics card and processor will be more powerful on the gaming computer. There is nothing that prevents you from using a gaming machine, such as an iBuyPower PC, as your everyday machine. Gaming computers are more expensive though, and if you do not need the increased performance you might want to buy a standard computer.
If you are a gamer then you know how critical it is to enjoy smooth video performance when engaged with your foes. You want a machine that has a high-powered GPU and CPU to give you the speed you need to compete at the highest levels of the gaming world. What you need is a gaming computer.
What is an iBuypower Computer?
iBuyPower is a computer manufacturer based in City of Industry, California. They have been in business since 1999 and have operations in Europe and Asia. The company specializes in the gaming desktop and laptop market and has designed some very distinctive products.
eSports is a focus of iBuyPower and they fully support the expanded coverage and growth of competitive gaming. The company sponsors a team that engages in eSports tournaments and is dedicated to increasing the visibility of eSports in the entertainment industry.
The company has a wide range of desktop and laptop computers that are optimized to give you the best gaming experience possible. Their machines feature top-notch components from industry leaders like Intel and NVIDIA. Let's take a look at two of the products that help make iBuyPower stand out from the crowd of gaming machine manufacturers.
The Revolt 2 is a powerful and portable desktop gaming computer that offers the gamer a high-performance machine that sports a unique appearance. It features a clear plastic lid that shows off the graphics card and SSDs. The distinctive unit is meant to sit conspicuously on your desk, and the 25-pound weight means you don't need a fork-lift to travel with it. There are two drive bays to be used for storage expansion.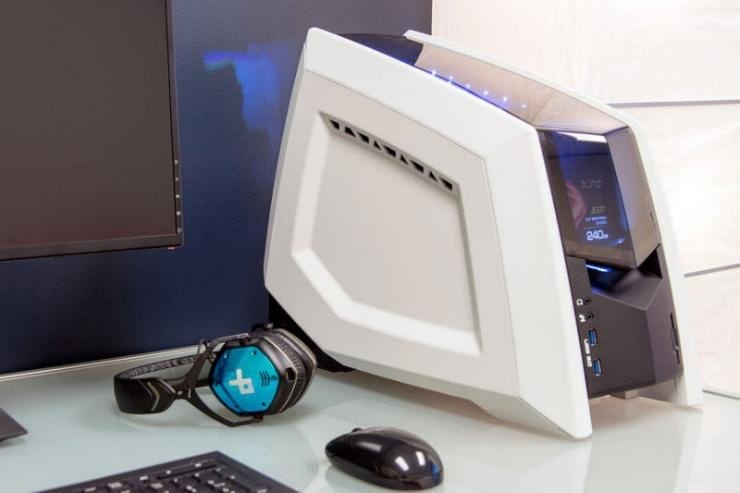 This is a reasonably priced gaming PC that packs some serious power in its small chassis. The company offers a wide variety of processor and memory choices so you can customize your Revolt 2 to your exact specifications. It is a great machine for eSports and to use with VR applications. It is powered by the Windows 10 operating system.
Another product from the creative minds of the iBuyPower engineers is the Snowblind desktop gaming computer. In addition to being a high-powered gaming machine that offers the user many configuration options, it has a distinctive, side-panel LCD screen built into the unit. The screen can be used to display animations, images, and videos. You can drag anything displayed on your monitor to the side screen.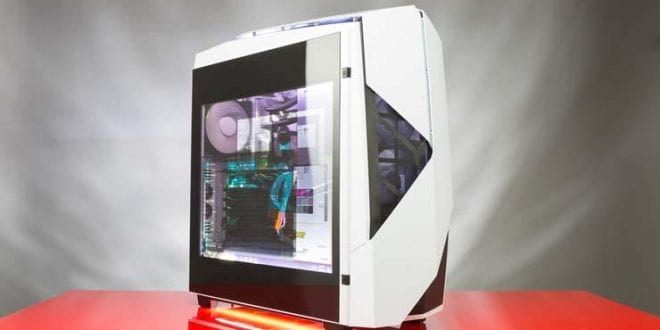 The machine comes equipped with a 1TB hard drive and has 5 disk bays for expansion. Top-notch graphics cards and CPUs are part of every Snowblind computer that iBuyPower sells. It runs the Windows 10 OS and can be configured in numerous ways to suit any gamer. With its unique look and powerful performance, this is a gaming machine that will let you compete with anyone.
iBuyPower Reviews
Reviews of the Snow-blind and Revolt 2 are generally positive and point to the machines as good choices in economically-priced custom gaming computers. More in-depth information regarding the Revolt 2 can be found from these sources:
Tom's Guide — They rate the Revolt 2 as an 8 out of 10 for its strong gaming performance and design. They call it a 'Mini Gaming Monster'.
Digitaltrends — The Revolt 2 gets a 4-star rating from the site for its looks, power, and affordability.
For more on the Snowblind check out these links:
PC Magazine — The Snowblind gets 4 stars from PC magazine for its price, performance and unique LCD screen
Deals on iBuyPower Computers
You can usually find deals on iBuyPower computers that can save you a substantial amount of money on your purchase. Look for an iBuyPower coupon code at sites like coupon.com and offers.com.
iBuyPower CS:GO
IBuyPower's involvement in eSports has not always been free of controversy. The company sponsors eSports teams, and one of them was the Counter-Strike: Global Offensive team. The team was engaged in a match versus the team from NetCodeGuides in August of 2014. The iBuyPower team was heavily favored in the match, yet inexplicably lost by a score of 16 to 4.
Investigative reporting uncovered that members of the iBuyPower team had placed large bets against themselves prior to the match and then deliberately lost. Other individuals connected to the team were also implicated and the result was that several members of the iBuyPower team were suspended from league play.
The suspensions were at first termed "indefinite", but the end result was a 2 to 3-year ban for the perpetrators of the rising scandal. iBuyPower has not sponsored a team in CS:GO since the incident.
So now you know a little about iBuyPower and some of the products that they manufacture for the serious gamer. If the performance of your gaming computer is important to you, then you should check out what they have and how it can help improve your game.