Consumer's Guide to Virtual Reality (VR)
Virtual reality (VR) is no longer limited to sci-fi books and movies. In 2016, virtual reality software and hardware market size worldwide was $3.7 billion, and Statista expects it to reach over $40 billion by 2020. Tech giants such as Google, Microsoft, or Sony are all betting on VR's success, trying to convince consumers that their VR products are the best.
With so many competing VR platforms to choose from, getting started with VR can be confusing and even feel a little bit intimidating. But don't worry: we know the feeling, and we are here to help you start off your VR journey on the right foot.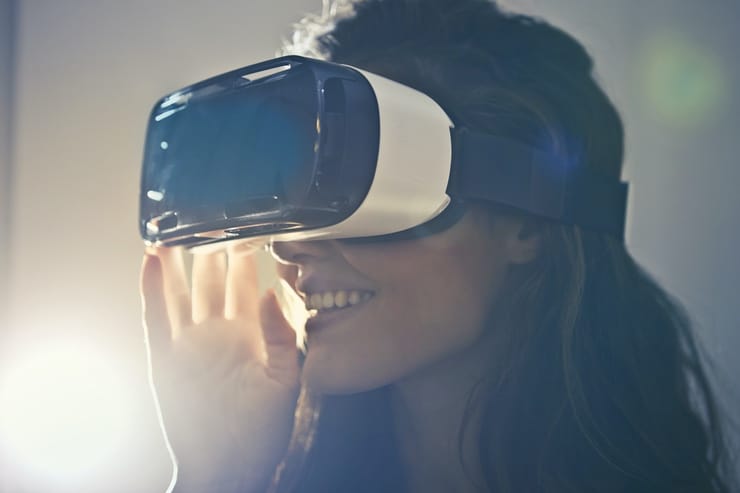 What Is Virtual Reality?
Wikipedia defines virtual reality as a "computer-generated scenario that simulates a realistic experience". Depending on how much you know about the current state of VR, you can interpret a description like this in a number of different ways.
You could, for example, imagine VR to work like it was depicted in the movie Matrix, with a cable connecting your brain to a computer and transporting your mind to a virtual world where you could finally free yourself from the strict rule of the law of gravity and the limitations of your physical body.
If you like this version of VR, then we are sorry to burst your bubble, but this is not how VR currently works. VR today is experienced with a VR headset, which is a head-mounted device with a stereoscopic head-mounted display and motion-tracking sensors, including gyroscopes, accelerometers, structured light systems, and others.
Some VR headsets resemble futuristic helmets, while others look like googles taken straight from the set of a cyberpunk movie. VR headsets also vary greatly in terms of their cost and platform support. The latter is especially important because all popular VR headsets today require an additional device — a gaming console or a computer — to take care of the actual processing.
If you purchase a VR headset for PC, but you don't actually own a sufficiently powerful computer, you will have to spend a lot more money just to make it work. In the next section, we take a closer look at five best VR headsets that you can buy today.
Best VR Headsets
There are currently three VR headsets that dominate the VR market: Sony PlayStation VR, HTC Vive, and Oculus Rift. The Sony PlayStation VR works with the PlayStation 4 gaming console, while the HTC Vive and the Oculus Rift connect to PCs.
The Sony PlayStation VR was released in October 2016, and we consider it to be the best VR headset for people who already own the PlayStation 4 home video game console. It offers the most polished user experience out of the three major VR headsets mentioned in this article, and you can use it to play a decent number of immersive VR games.
Some of the best PlayStation VR games include Skyrim VR, SUPERHOT VR, DOOM VFR, Resident Evil VII: biohazard, Ace Combat 7: Skies Unknown, Batman: Arkham VR, Star Trek: Bridge Crew, Arizona Sunshine, Job Simulator: The 2050 Archives, or Paranormal Activity: The Lost Soul. To put it simply: the Sony PlayStation VR has something for everyone.
Inside the Sony PlayStation VR is an OLED 1920×1080 pixel display, which provides 960×1080 pixels resolution per eye at up to 120 frames per second and an FOV of 100 degrees. The headset supports six degrees of freedom (6DoF) motion tracking, and can output to a TV so that other people in the room can share the fun with the person wearing the headset. The Sony PlayStation VR also has high-fidelity earbuds that provide immersive 3D audio and a built-in microphone for chatting with friends and discussing in-game tactics.
The headset works best when paired with two PlayStation Move motion controllers, which bring your hands into the game world and give you a deep sense of presence. But if you don't own the PlayStation Move motion controller, you can also just use the DUALSHOCK 4 wireless controller.
When it comes to graphical fidelity and immersion, the HTC Vive is the best VR headset currently on the market. But to enjoy it, you need a powerful PC, with HTC recommending at least an Intel Core i5-4590 or AMD FX 8350 and NVIDIA GeForce GTX 1060 or AMD Radeon RX 480.
The Vive was developed by HTC and Valve Corporation and released in April 2016. Unlike the PlayStation VR, the Vive uses room scale tracking technology, making it possible for the user to physically move around in a 10-foot cube.
The room scale tracking is best experienced in games such as Onward, which is a modern army shooter, Arizona Sunshine, a zombie survival game, or Unseen Diplomacy, which is an immersive, full-body experience where you can experience what it's like to be James Bond.
Inside the Vive is, not one, but two displays with 1080×1200 pixels per eye, a refresh rate of 90 Hz, and a 110-degree field of view. To prevent the user from hitting real-world obstacles when enjoying Vive's room scale tracking, HTC included a front-facing camera that allows the user to observe their surroundings without having to take the headset off.
The Vive is controlled using Vive Controllers, which are wireless controllers with multiple input methods, including a fairly traditional track pad, grip buttons, and a dual-stage trigger. The room scale tracking is provided by the Lighthouse tracking system, which consists of two black boxes that create a 360-degree virtual space up to 15×15 foot in radius.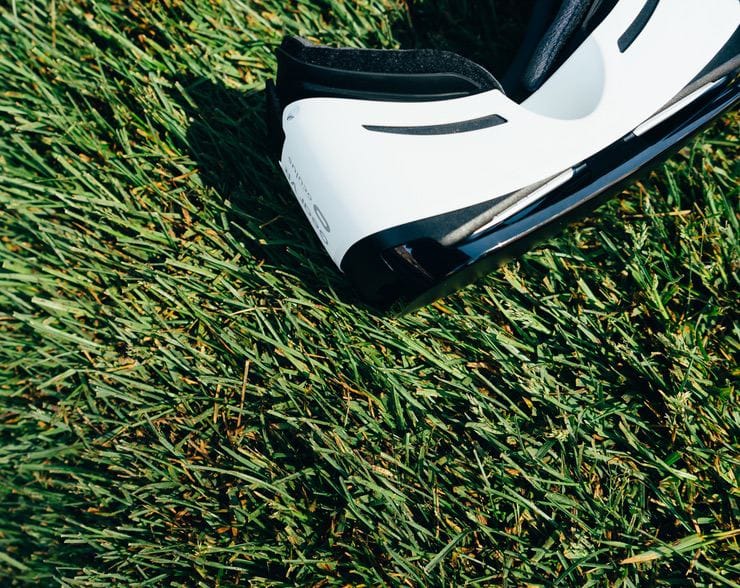 The Oculus Rift single-handedly renewed interest in VR when it launched its Kickstarter campaign in 2012. The project raised $2.5 million and was purchased by Facebook for $2 billion in 2014 — if that isn't the definition of success, we don't know what is.
The first consumer version of Oculus Rift, known as Oculus Rift Consumer Version 1, has been available since March 2016, featuring a Pentile OLED display with 1080×1200 resolution per eye, a 90 Hz refresh rate, and 110-degree field of view.
Motion tracking is provided by a USB stationary infrared sensor that picks up light that is emitted by IR LEDs that are integrated into the headset itself. To power the Oculus Rift, it is necessary to have a decently powerful PC. Oculus recommends an Intel i5-4590 or AMD Ryzen 5 1500X and NVIDIA GTX 1060 or AMD Radeon RX 480.
The best Oculus Rift games include Robo Recall, The Climb, Lone Echo, Job Simulator, Edge of Nowhere, Star Trek: Bridge Crew, Arizona Sunshine, Chronos, Thumper, or Keep Talking and Nobody Explodes, just to name a few. Keep in mind that many of these titles are also available for other VR headsets.
Best VR Headset for Android
If you're excited by the possibilities presented by virtual reality but don't have the money to buy any of the three VR headsets mentioned above, then Android VR headsets are a great, affordable alternative.
Right now, there are two kings of VR on Android: Google Daydream View and Samsung Gear VR. The Google Daydream View works with the Pixel 1 and 2, Galaxy S8 and S8+, Galaxy Note8, LG V30, Moto Z & Z2, ZenFone AR, Mate 9 Pro, and Axon 7. The Samsung Gear VR, on the other hand, only works with smartphones from Samsung. Namely the Galaxy Note8, S8, S8+, S7, S7 edge, Note5, S6 edge+, S6, and S6 edge.
Neither of these two headsets is nearly as immersive as the likes of the Oculus Rift, but they are fun to play with and provide a glimpse into the wonderful world of virtual reality. You can use them to watch the best VR videos, experiment with the best Android VR apps, and enjoy the thrill of the best VR games.
The best VR apps and games for Android include VR Tank Training, BAMF VR, Galaxy VR, Roller Coaster VR, Trinus VR, AAA VR Cinema, Expeditions, Fulldive VR, and Google Street View. Some of the best Gear VR apps and games are often available in the Oculus Store, including Eve: Gunjack, Dreadhalls, Keep Talking and Nobody Explodes, VR Karts: Sprint, and even Minecraft. The difference between the best Samsung VR apps and games and VR apps and games for other Android smartphones is that the owners of Samsung devices can enjoy content in higher quality and with more accurate motion tracking.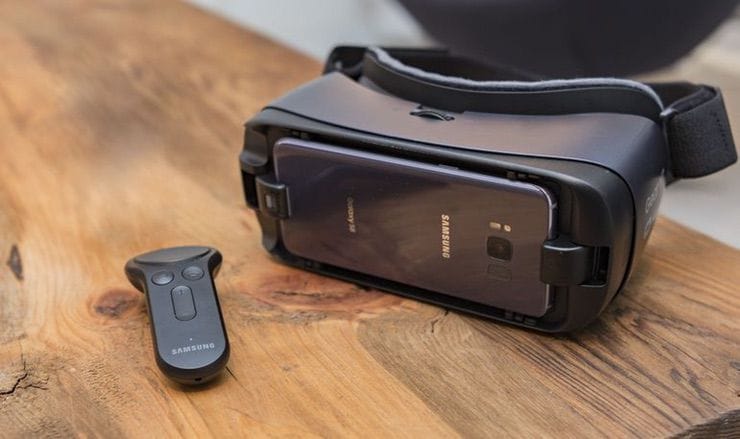 Best VR Headset for iPhone
Even though Apple has yet to enter the VR market, there are several recommendable third-party VR headsets for iPhone users. Those who would like to try VR while spending as little as money as possible should look at the Google Cardboard, which works with the official Cardboard app from Google as well as many other VR apps from App Store.
If you fall in love with VR, you will quickly want to move on from the Cardboard to something better, like the Carl Zeiss VR One Plus or the BlitzWolf BR-VR3. Both of these headsets are far more comfortable and convenient than the Cardboard, and they also feature higher quality lenses.