The Apple Keyboard: Quality You Can Feel
The Apple Keyboard is a keyboard designed by Apple Inc. for their Apple and Macintosh lines of computers.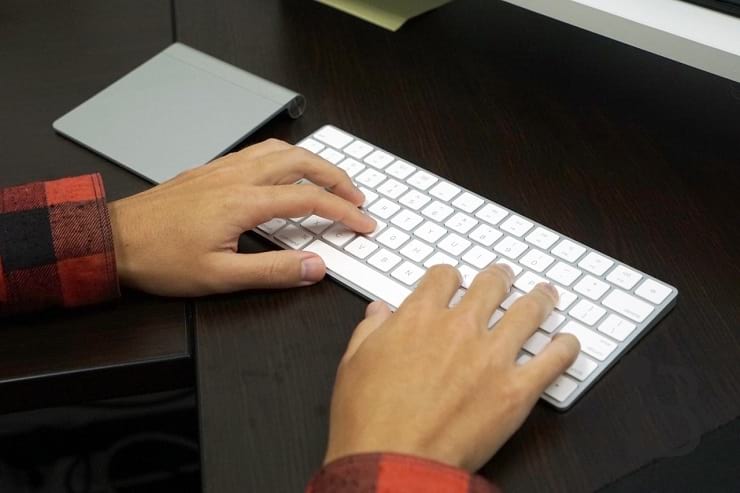 Apple has released several models. At present, there are two available: the Apple keyboard with numeric keys, and the Apple Magic keyboard. All models are characterized by their responsive design, slim build, and high quality, which makes it rare to see an Apple keyboard not working.
Below is a description of the most important models:
Apple Wireless Keyboard
The Apple wireless keyboard was introduced on September 16, 2003 at the Apple Expo. It was designed for Macintosh computers, and is also compatible with iOS devices.
There are four different models. The first one, released in 2003, the second one in 2007, the third one in 2009 and the latest in 2011. The Apple wireless keyboard batteries are "AA" type, with each generation requiring fewer batteries.
This Apple Bluetooth keyboard interacts over Bluetooth wireless technology. It has no USB connectors or ports. It was discontinued on October 13th, 2015 and replaced by the new Magic keyboard.
The Apple wireless keyboard has a slim profile, and can be used on a Microsoft Windows PC. Due to missing keys for Windows PCs, Apple has made mappings. The Apple keyboard shortcuts are:
Print Screen: Fn + Shift + F11
Scroll Lock: Fn + Shift + F12
Pause/Break: Fn + Escape
Home: Fn + Left Arrow
End: Fn + Right Arrow
Page Down: Fn + Down Arrow
Page Up: Fn + Up Arrow
Forward Delete: Fn + Delete
Insert: Fn + Enter
In addition, the whole keyset was designed with an ergonometric approach.
Apple Keyboard With Numeric Keypad
The Apple keyboard with numeric keypad is built in ultrathin anodized aluminum. Designed for a responsive feel, it includes keys for one-touch access to a variety of Mac features.
Some of these features include: screen brightness, volume, eject, play/pause, fast-forward, rewind, Mission Control, Launchpad, and document navigation control keys (page up, page down, home and end). It also includes arrow keys and a numeric pad, for use with spreadsheets and financial applications.
This Apple USB keyboard connects through a USB 2.0 port. Also, this Apple wired keyboard connects with Mac OS X v.10.6.8 or later.
Apple Magic Keyboard
The Apple Magic keyboard was released on October 13, 2015 for the Apple Macintosh operating system El Capitan 10.11. The device comes with a built-in Lithium-ion battery, which is rechargeable with the use of a lighting connector. The keyboard is designed to manage power efficiently. A complete charge takes about two hours, and it lasts for about a month or more. The battery is recyclable and environmentally friendly.
The keyboard uses Bluetooth technology to connect to other devices, which enables it to recognize them up to 30 ft away. It is also intelligent enough to know if it is being used or not.
The keyboard has been engineered with the scissor mechanism, in order to increase key stability by 33%. It is optimized for travel.
This Apple iPad keyboard can be connected to iOS devices such as iPad (all models), iPhone 3GS or later, and iPod touch (third generation or later). It can also be used as an Apple TV keyboard (4th generation).
Data Recovery Tool For Apple Computers
Although the Apple keyboard has been designed to precision, there is still the possibility that the user unintentionally presses the Delete key, or similar mistakes, which result in data loss.
Fortunately, there is a tool named Disk Drill, which can help in recovering the lost data. The new version for Mac is available for free from Cleverfiles' website. The software is offered in more than 10 languages, including English, Turkish, Arabic, Taiwanese, Malaysian, and Korean.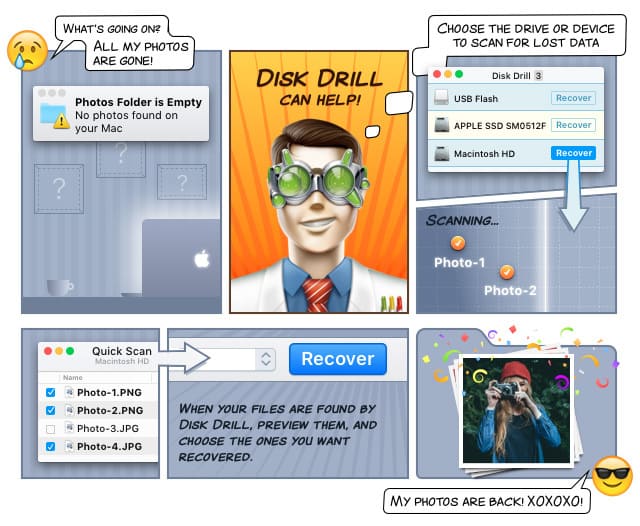 Data recovery for free
Your Companion for Deleted Files Recovery
Disk Drill can be used with Mac computers, and other iOS devices, such as iPhones. It can also recover data from Android devices, and there is a Windows version.
Designed primarily for data recovery, it features some data loss prevention tools and image file creation capabilities as well.