Many data recovery services exist in the local Albuquerque area. We will discuss those services and how you can contact them. We will also discuss free software alternatives that can be downloaded at any time to get back your lost, corrupted, or (in some cases) unsaved data.
We will further help you decide whether the digital alternative or the physical data recovery center alternative is right for you. Both have pros and cons. The solution isn't as important as getting your data back so you can resume your day without worry.
Computer Data Recovery Experts in Albuquerque, NM
Data doesn't completely disappear after you've deleted it. It also rarely becomes unsalvable after it's been corrupted. Your files still exist as digital information in the storage device you have them. Their forms are changed, but they're still there. If you don't retrieve the data and continue to save new information, you will eventually write over the old data so much that you can't get it back. Even then, though, it's not truly "gone."
Because the missing or accidentally deleted data is still hiding in there, data recovery centers and data recovery software can retrieve it. Even if you're dealing with failed software or broken storage devices, there is still a chance that you can get it back!
Many certified and professional data recovery companies are in Albuquerque, New Mexico. We've put together a list of them for your convenience. The companies are not stacked in order of preference. A higher position in the list does not indicate that the company is superior to the ones below it. Any of the centers, as well as the software alternatives, should be able to help with your data-loss emergency.
In addition to the data recovery centers listed above, there are free alternatives that you can access from anywhere with an internet connection. Data recovery software does the same job as the recovery labs do and just does it just as good.
In some cases, the software does the job better. In every case, it does it cheaper than the store can. It is free, after all.
Recovery Software for Failed Data
There are a few data recovery softwares on the internet, but we prefer the free Disk Drill application. Disk Drill will work on just about any storage device, from an Android phone to an iPhone, from a micro-SD card to a computer hard drive running either Windows or macOS. It's secure, trusted, and free (up to 500 MB of information).
Disk Drill can be downloaded online from here. With this solution, you won't need to deal with any of the headaches that come from trying to get across Albuquerque to a data recovery center. You can simply click a few buttons and resume your business.
After you download Disk Drill, open the application however you prefer, whether that be the old double-click method or the right-click and "open" method. Disk Drill will ask you for permission to make changes to your device. This stage is really just Disk Drill asking if you will allow it to work on your machine and to look at the files. It doesn't actually change anything right now and won't change anything you've directed to.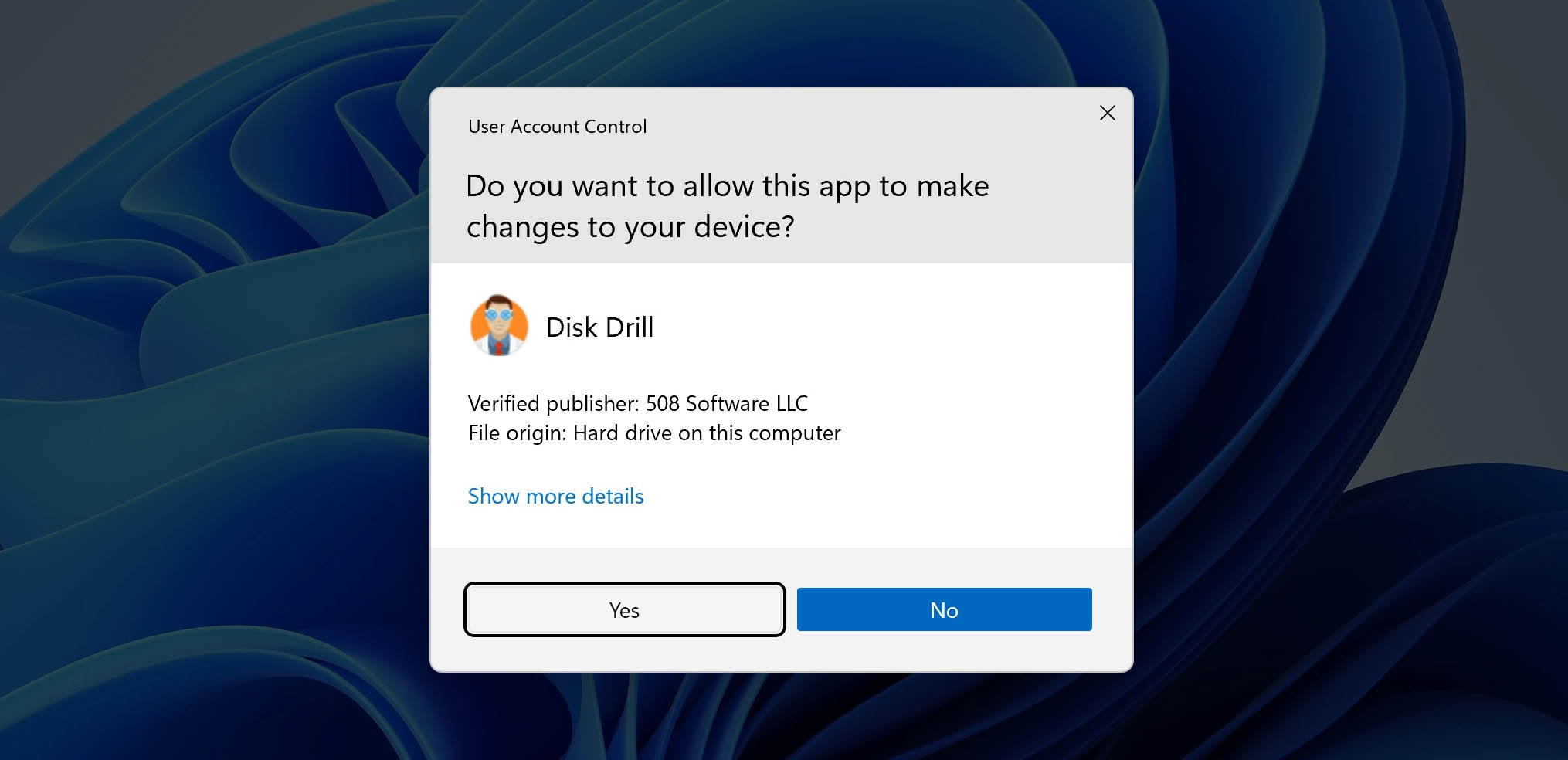 With Disk Drill working, you'll need to get your files to a place it can access. If your missing or corrupted files are already on the machine with Disk Drill, then this step is done. If not, use a cloud service, an SD card, a memory stick, or any other applicable method to get the files over (even email works in a pinch).
Look for the device in the middle of the viewing pane, under the column that reads "Device/Disk." Select the device you want to get your missing files from. You can also select the little gray arrow to the left to see finer-parsed sections within the device.
Select "Search for lost data." At the present time, the default function is fine. There are other options, but those are for special circumstances. Disk Drill looks through every file on the device you select and does it remarkably fast, but it can take time if there is a large trove of files on there.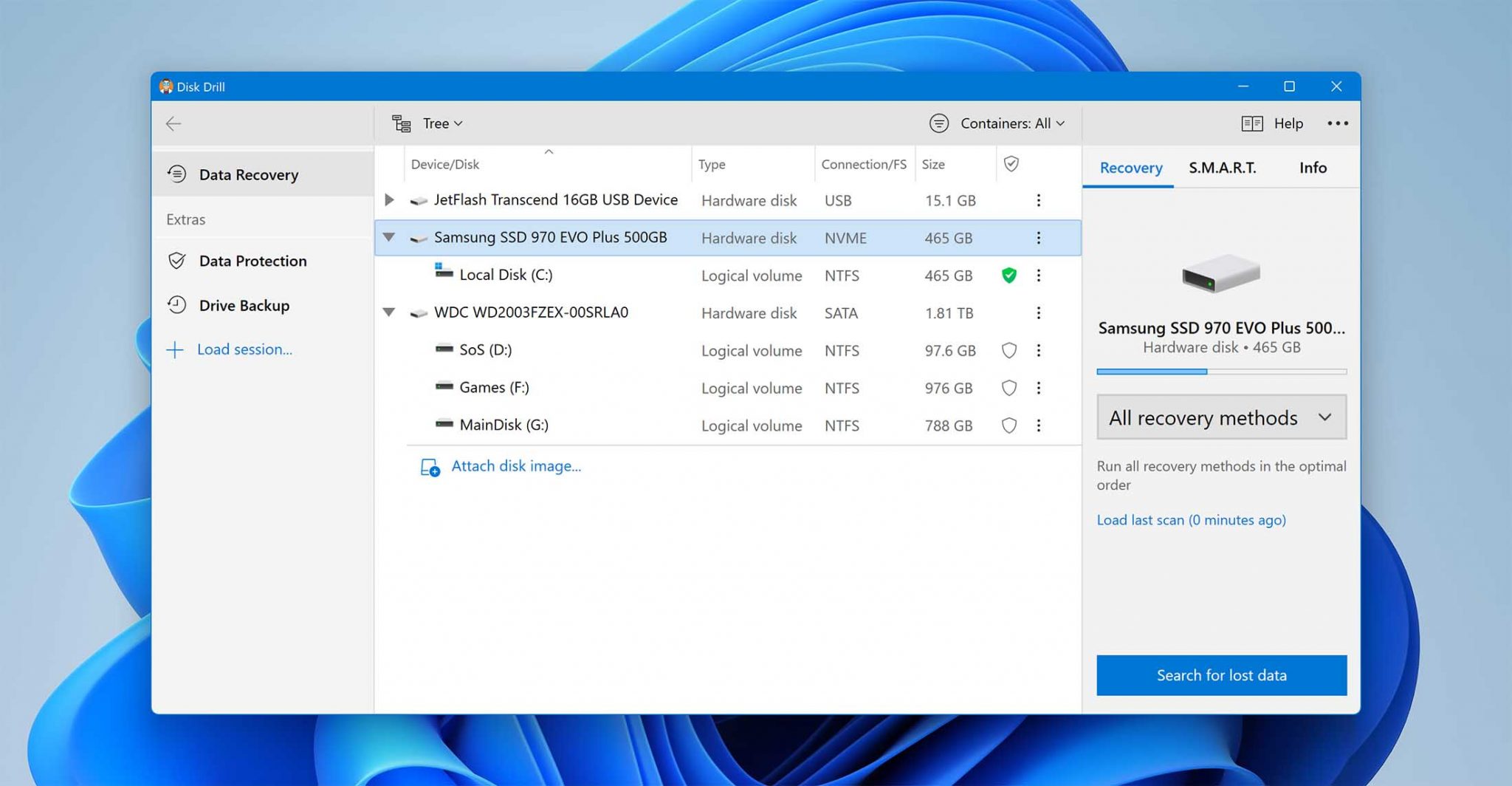 You can also jump in to look at your files before the full scan is over by clicking "Review found items." Disk Drill will continue working in the background, and the full scan will eventually become available even if you break it now to get into the files.In the meantime, though, you can resume isolating the precise files you want to recover.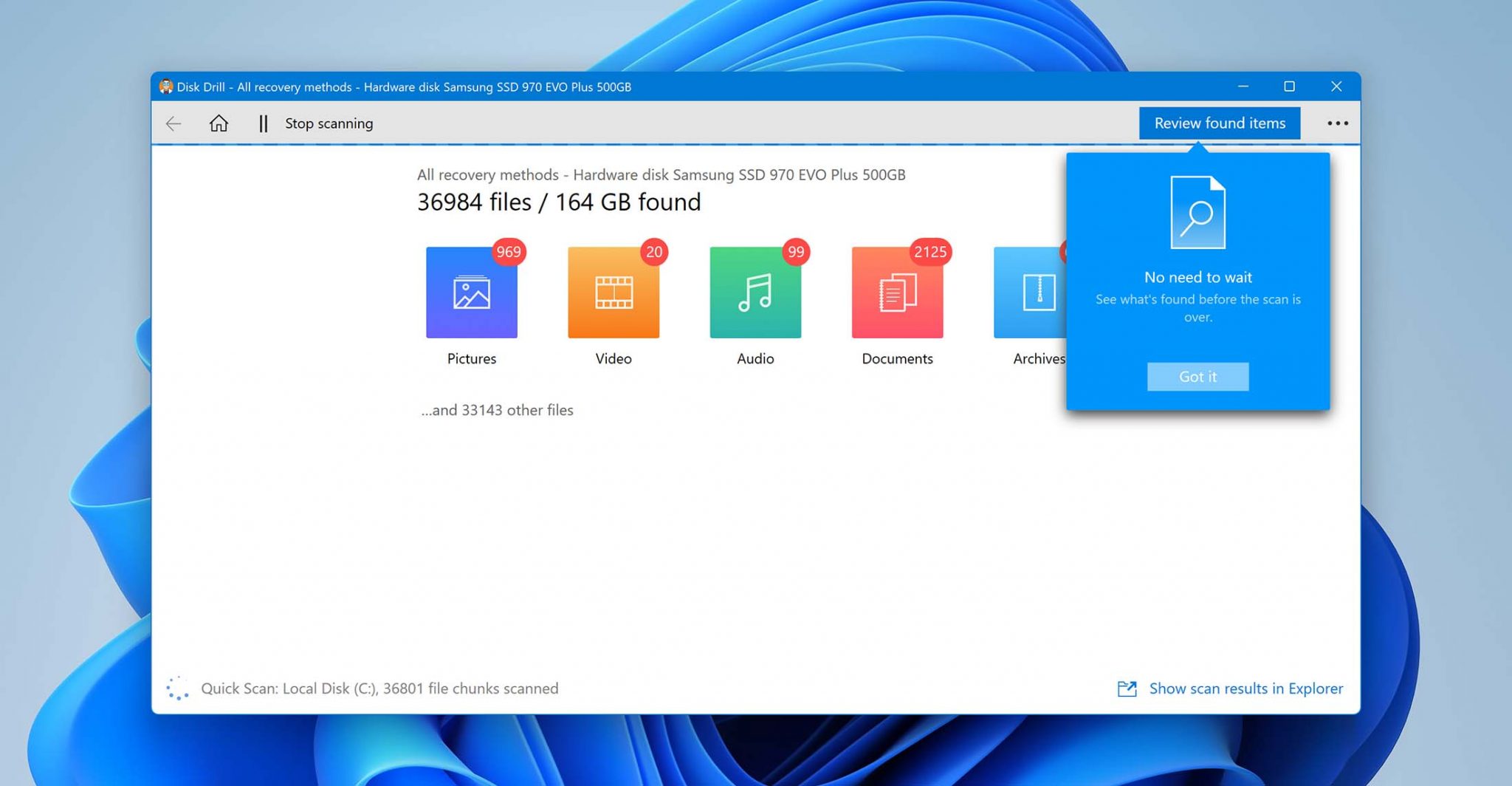 On the left side of your files, you'll see checkboxes. Choose the ones that you want to recover. You can do them in batches or one at a time. Disk Drill works the same either way. If you want to recover every single file on the device at once, just choose "Recover all."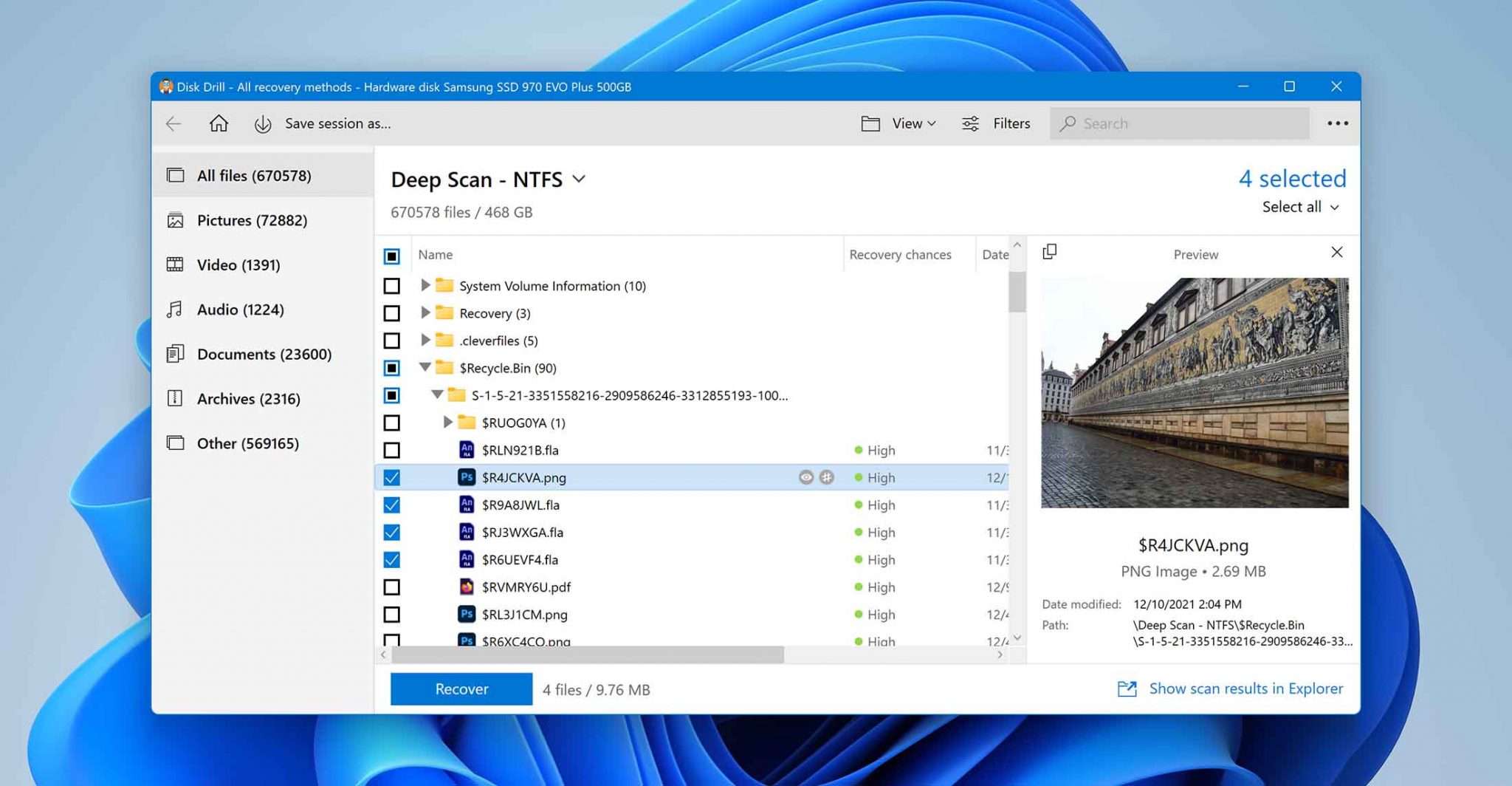 A picture will pop up in the viewing pane on the right of the Disk Drill interface. If it shows a fully complete image, there is a very good chance the file is fully recoverable. If it shows only a solid thumbnail, the file might be beyond recovery. That's not a certainty, though, and there's no harm in trying.
Disk Drill will ask you where you want to save your recovered files. You can select any place you want on the device, but make sure you note where it's sending it. If you don't, it may end up buried in a location you can't remember how to get to.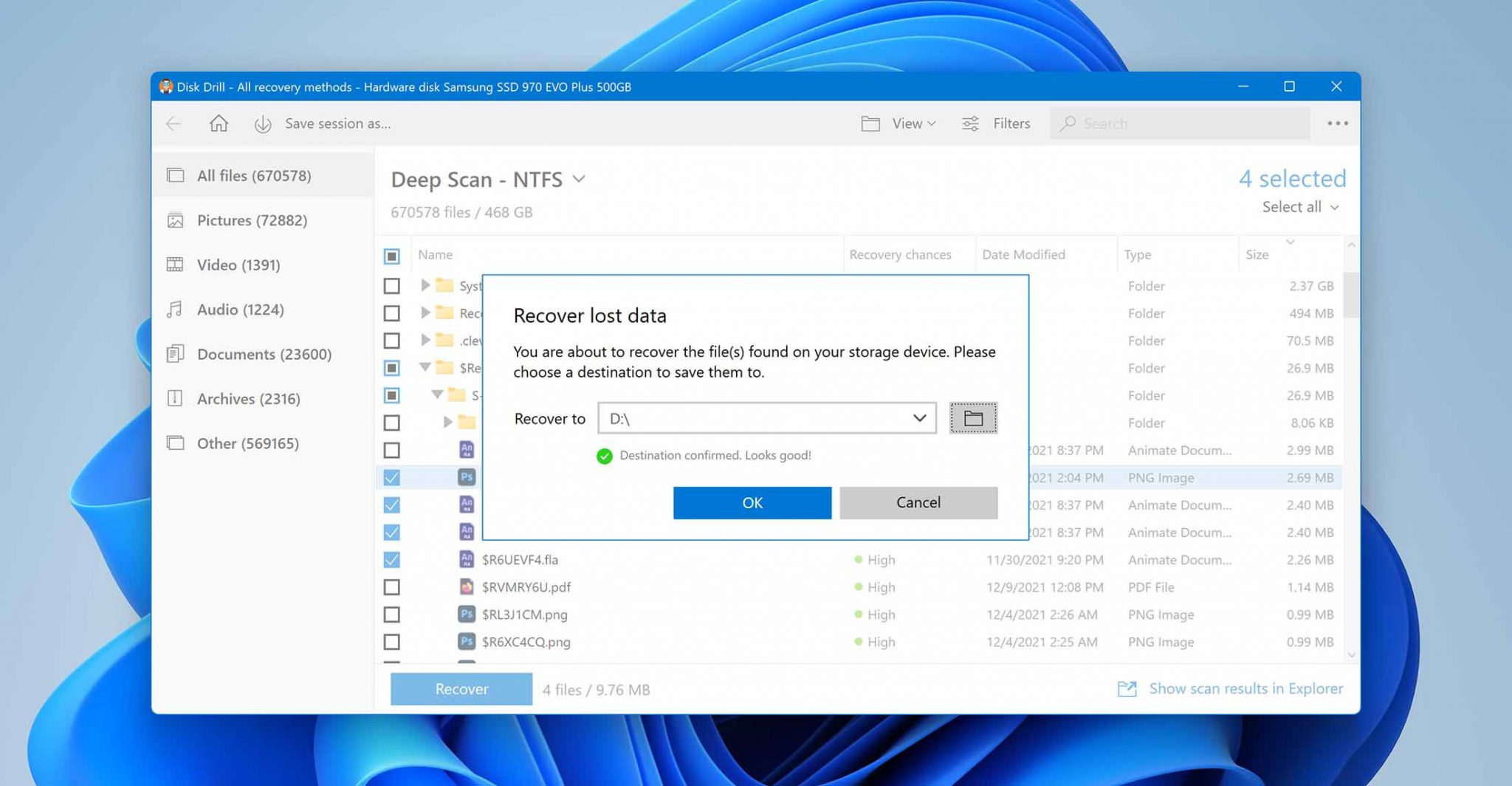 You have now recovered your files and can resume your daily affairs.
Disk Drill "remembers" all the scans it performs. You can access them later by simply starting up the application and looking to the lower left side of the interface.
So, hopefully you now have your files back and are a happy customer. We hope this page was useful in getting your data back so you can resume business.