What is WannaCry?
---
For everyone needing help from Disk Drill to recover back from this virus attack, we have a coupon code for 10% off on Disk Drill PRO for Mac and Windows: HLP-WNNCR
It will work when upgrading to Disk Drill premium from our website.
---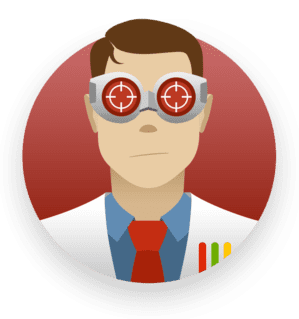 We have all heard about it: WannaCry ransomware, dominating the news and online media since its powerful outbreak in May. WannaCry has already spread to over 150 countries around the world and has affected more than an estimated 10,000 companies. The total loss of personal and professional data caused by WannaCry is not known but it is estimated to be in the hundreds of millions of dollars.
With all of that being said you may still be wondering, what is WannaCry? Here at CleverFiles we are glad to explain the intricacies of WannaCry and what our software Disk Drill can do to help you. WannaCry ransomware attack as it's known by some is a malware (malicious software) that infects computers and encrypts files on the hard drive. Once files have been encrypted the original copies are deleted and the user is left to pay a "ransom" with an anonymous payment to recover their valuable files. The exact sequence of actions taken by the virus is yet to be confirmed by the experts, but the preliminary research is confirming the first details.
Many users do not realize the importance of files on their computer until it is too late! Total file loss on your system can be catastrophic and leave you without important family memories (photos), important work related messages, expensive software licenses (which you have purchased) and so much more. This is the exact reason why WannaCry is so devastating, because it takes away your valuable data with little to no warning.
Protecting Your Computer
Many Windows system are vulnerable to the WannaCry ransomware attack however there are a few pointers that can make your system less likely to be infected. The following tips will decrease the likelihood of infection from WannaCry:
Keep your system up to date. Using the official Windows Update functionality in Windows will ensure that you have the most up to date security patches as issued by Microsoft and thus your system will be less vulnerable to malware and attacks.
Do not open suspicious email attachments. We cannot stress this enough! Many file types can be malicious aside from just executable files including image files such as png, bmp, gif and pdf files. If you do not know and fully trust the origin of the file it is best not to open the file. You should also be suspicious of trusted sources as your associates computer may be infected without them being aware.
Avoid downloading untrusted or suspicious software online. There are many scams relating to free software or free activation codes for paid software. These types of files are often infected with malware and virus attacks.
In addition to taking the above measures to keep your system safe we also recommend forming a solid backup plan to help recover your files in the event that something does happen. Disk Drill has a powerful feature called Recovery Vault which will help to remember file signatures and make recovering lost files easier however when it comes to ransomware such as WannaCry it is best to have a full external backup.
Windows has a built-in Backup and Restore feature which can be found in the Windows Control Panel under System and Security (Backup and Restore). This feature can be used to create a backup to external media (recommended). Having a full backup will allow for file recovery in the event of a disaster. It is a wise idea to have external media with a backup disconnected from the system to ensure that the backup media is not damaged by malicious software.
We also recommend keeping an ongoing backup running on your system. There are many solutions available for ongoing backups in Windows which can create daily, weekly or monthly backups to ensure your files are safe.
Recovering Files with Disk Drill
According to the initial research, WannaCry ransomware deletes and writes over files on the Desktop and in the User folder. This means that things stored on your Desktop and in your Documents folder will most probably not be recoverable. Alas, there is good news: Other files on the system are only deleted via regular measures after encryption. Essentially this means there is a chance that Disk Drill can recover your files even if they have been removed by WannaCry ransomware.
We suggest immediately shutting down your system if you have been affected by WannaCry. We do not suggest allowing your computer to run nor scanning the drive from the affected system as this could greatly decrease file recovery success. Connecting the affected drive to another computer and scanning from there is the ideal method of file recovery if your drive has been affected by WannaCry. We highly suggest connecting the affected drive to a Mac if possible, Disk Drill is very similar on Windows & Mac although our scanning engine is slightly more powerful on Mac.
Once you have the drive connected to another system (or if not possible, on the same system) you can begin a scan by downloading and running Disk Drill (Win | Mac). To begin a scan:
Launch Disk Drill
Locate the affected drive in the list of drives on your screen
Click the "Recover" button to the right of the drive you wish to scan
Scan results will appear on your screen once the scan is completed
You can preview files that have been found. On Windows you can recover up to 100MB of files at no charge. Upgrading will allow unlimited file recovery (Upgrade Mac | Upgrade Windows)
---
For everyone needing help from Disk Drill to recover back from this virus attack, we have a coupon code for 10% off on Disk Drill PRO for Mac and Windows: HLP-WNNCR
It will work when upgrading to Disk Drill premium from our website.
---
If you are not planning to purchase Disk Drill PRO, you can still use our free version to recover the allowed amount of data for free, or verify the exact files that are recoverable after the virus attack.
The number of files that can be recovered will depend on many factors including the state of your hard disk and how long the hard disk was used after the files were lost. The quicker you act the more likely you are to be able to recover files that have been deleted.
Remember: Files on the Desktop and in the Users folder will most probably not be recoverable as WannaCry overwrites these files completely. You would need to use a backup if one is available to restore these files.
.updated:
June 3, 2021
author: