There are many reasons to reset your Mac to factory settings. You may be ready to sell your Mac or it may just be slow due to many years of use. If you find yourself needing to erase the contents of your hard drive and start fresh you can do so in just a few quick steps.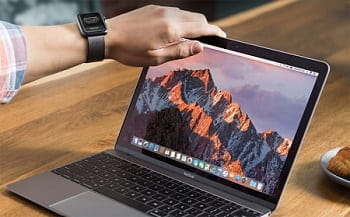 When you reset your Mac to factory settings you are essentially performing a series of low-level operations behind the scenes. The main two things that occur are a full hard drive format and a reinstallation of macOS / Mac OS X.
A format of the hard drive will erase all data on the hard drive and remove it from your iMac, MacBook Pro or Mac Mini. While it is often considered to be a permanent deletion of data this is not always the case, Disk Drill is capable of recovering data after a factory reset. It is even possible to recover full partitions with Disk Drill if your Mac was repartitioned after a factory reset.
Common Reason for Restoring Mac to Factory Settings
There are quite a few common reasons to restore your Mac to factory settings, the most common is due to issues with the file system. These issues can present themselves as lost or damaged files, slowness/sluggishness or random errors.
If you are resetting your computer due to any of the aforementioned we highly suggest using a data recovery software to attempt to recover any important data that you may already be missing before proceeding. Data recovery becomes more complicated as time progresses and after factory resets and formatting. Running a scan with Disk Drill before performing a factory restore could help you to locate and recover valuable files which may otherwise be lost.
There are additional benefits to running Disk Drill before performing a factory reset, such as our Recovery Vault technology. Utilizing Recovery Vault increases your chances of recovering important data which will be erased during a factory reset.
Mac's primary file system (HFS/HFS+) does not store valuable information about files on the drive such as their location and filename when the file system gets damaged. This means that recovering lost or deleted data is much more complicated on these types of drives. Disk Drill's Recovery Vault technology keeps a copy of this information and makes it much easier, faster and more probable to recover lost or deleted files on your Mac OS X computer, even after performing a factory reset.
You can learn more about Disk Drill's Recovery Vault feature here.
How to Restore a Mac to Its Factory Settings
Before You Begin
There are a few handy steps you should take before you proceed to reset your Mac to factory settings. These instructions will work on all computers running Mac OS (X) such as Mac Mini, Macbook, etc. Please see our handy tips below:
Protect important data using Disk Drill's Recovery Vault feature. This feature can be enabled from within the Disk Drill app on your Mac and vastly improves your chances of recovering files and data in the event of data loss or after restoring your Mac to factory settings.
Logout / Deauthorize iTunes and other apps that have limited licensing. iTunes uses an authorization system to limit the maximum number of devices connected, you can prevent a future issue by deauthorizing iTunes on your Mac before you perform a factory reset.
You can deauthorize your iTunes account by going to the "Account" option from within iTunes and selecting "Deauthorize". There are a few other common applications which may also need to be deauthorized such as purchased Adobe products (think Illustrator, Acrobat, Photoshop, etc.).
Make sure that your computer has an active and usable Internet connection. Most data is stored on Apple's servers including the files required to reinstall your Mac OS X. You will need to have an active Internet connection throughout the following procedure or you will not be able to complete the factory reset on your Mac. Failing to ensure you are online could leave your computer in a temporarily unusable state.
Steps to Reset Mac to Factory Settings:
Turn off your Mac completely.
Hold down the Command and the R on your keyboard at the same time.
Power on your Macbook, Macbook Pro, Mac Mini or other OS X computer.
Once your Mac boots into "Recovery" mode, open the "Disk Utility".
Click the "Continue" option in Disk Utility and then select your hard drive (primary) and click Unmount.
Click "Erase" and then quit Disk Utility.
Click the button that says "Reinstall OS X" and follow the instructions on the screen to proceed with the reinstallation of your Mac OS X computer.
Your computer will reboot into a fresh installation of Mac OS X with factory settings. You will need to reinstall any applications and sync all of your accounts. We suggest installing Disk Drill to help recover your data at this point. If you have used Recovery Vault before performing a factory reset on Mac your chances will be much greater of success and quick file recovery.
Recovering from an Accidental Mac Factory Reset
You or someone else may have accidentally reset your Mac to factory settings or you may not have been aware of what a factory reset really does before performing one. Important files and folders will be deleted from your computer after a factory reset.
Note: If you had Disk Drill installed prior to the factory reset with Recovery Vault enabled your chances of recovering files will be greatly increased. Even if you have never heard of Disk Drill before, we can still help!
Disk Drill utilizes powerful scanning technology to recover remnants of files from your drive. The faster Disk Drill is run after a factory reset the better the chances are for optimal file recovery.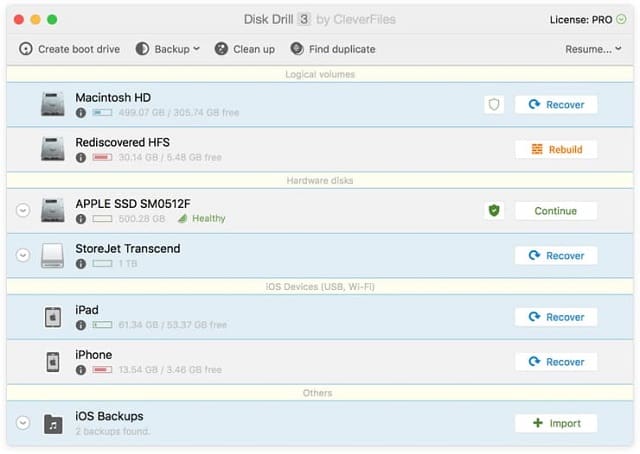 You can run a scan to detect which files can be recovered at no charge with Disk Drill Basic Edition. To get started:
Run Disk Drill: Launch Disk Drill after completing your download in Step 1 to begin, you can do this after dragging Disk Drill to your applications folder.
Launch Recovery: Locate the drive you wish to recover from the list and use the "Recover" button to launch an automatic scan. Disk Drill will run through all available scanning methods and use the best algorithm possible to recover data from your drive.
Recover Files: Once Disk Drill has found your files you can use the "Recover" button in the top right corner, you can also select individual files for recovery.
Pro Tip: You can click the drop-down arrow next to the recover button in Step 3 to perform a "Lost partition search" or jump straight to a "Deep Scan" if you need to perform either of those scans specifically. We generally recommend utilizing the "Recover" button to run through all scan types unless you have a specific need.
Deep Scan is particularly useful for complicated file recovery situations such as when the files are on an HFS/HFS+ disk and Recovery Vault has not been used. This is also the best way to find files that have been lost or deleted for long periods of times. Deep Scan will rebuild the files based on information it finds on the disk and functions even when metadata or a backup copy of the file cannot be found, this is especially useful after a Mac OS factory reset has been performed.
The lost partition search is used to find partitions which have been deleted or removed after reformatting (restoring your computer) to factory settings. Not only is it possible to recover files from lost partitions but it is possible to recover the full partition with Disk Drill's powerful HFS+ healing algorithms. You can run a lost partition search to scan your disk for partitions which have been removed and may still be recoverable.
Hard to Recover Factory Resets
Disk Drill can still recover files even if your Mac was repartitioned after a factory reset. Disk Drill utilizes a special HFS+ healing algorithms capable of scanning multiple parts of the disk to find metadata and other remnants of data which enable successful file and partition recovery.
The original HFS+ partition can often be recovered by Disk Drill, no additional steps or software is required. Disk Drill has this feature built into its powerful recovery technology and will automatically scan and select the appropriate recovery method to detect and recover your original partitions.
The Basic edition of Disk Drill allows you to preview and verify which data can be recovered at no charge. You can run a scan at no charge to detect which files can be found by our powerful software before upgrading to the Pro edition for unlimited file recovery. Disk Drill features an intuitive preview option which allows you to preview found files and verify their contents. Hundreds of file types are supported by Disk Drill including popular types of files such as music, videos, word documents, emails (stored locally) and ZIP archives.
.updated:
June 3, 2021
author: