macOS 10.15 Catalina, the highly anticipated next Apple's update, ships in October, just a few weeks from now. Disk Drill keeps improving to stay on top of the new security requirements and support all the latest features of the new macOS release. Disk Drill 3.8 landed today as a new major upgrade of our award-winning (and, frankly, the most user-friendly) data recovery app for macOS / Mac OS X. Here's what's new: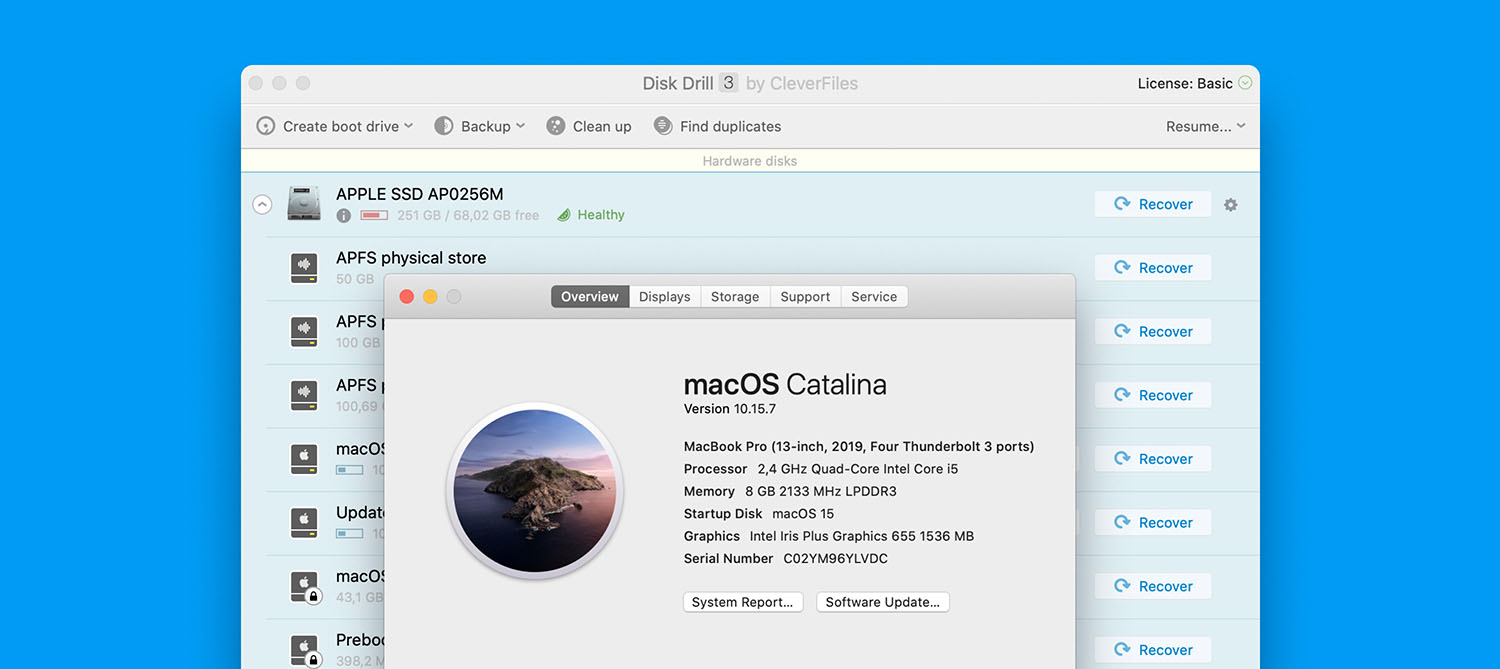 New
OS Support Disk Drill is now officially ready for macOS 10.15 Catalina
OS Support iOS recovery now supports iOS 13 and iPadOS
OS Support New Full Disk Access requirements and wizard in place
Data recovery New smart ExFAT recovery algorithms
Improvements
OS Support Mac OS X 10.8.5 is no longer supported in Disk Drill 3.8, the minimum Mac OS X version is now 10.9.5
LaCie devices recovery critical improvements, disk disconnection prevention
iOS recovery preview improvements
FAT32 improved support of lost partition recovery
Data recovery Disk Drill gets better at detecting and scanning external USB storage devices on macOS 10.15 Catalina
Data protection Guaranteed Recovery internal stabilizations, including compatibility issues with macOS 10.15
Fixes
Fixed HFS+ recovery stabilization fixes
Fixed macOS installer download fixes
Fixed empty disk labels on macOS Catalina
Fixed Minor random crashes and exceptions during disk scanning
Get the latest Disk Drill 3.8 for macOS here and let us know if you have any questions. Always ready to help.
.updated:
June 3, 2021
author: