This is another massive update to Disk Drill 4 for Windows with more scanning and recovery improvements, new features,  better UI, and a ton of fixes. Here's what we were working on since August: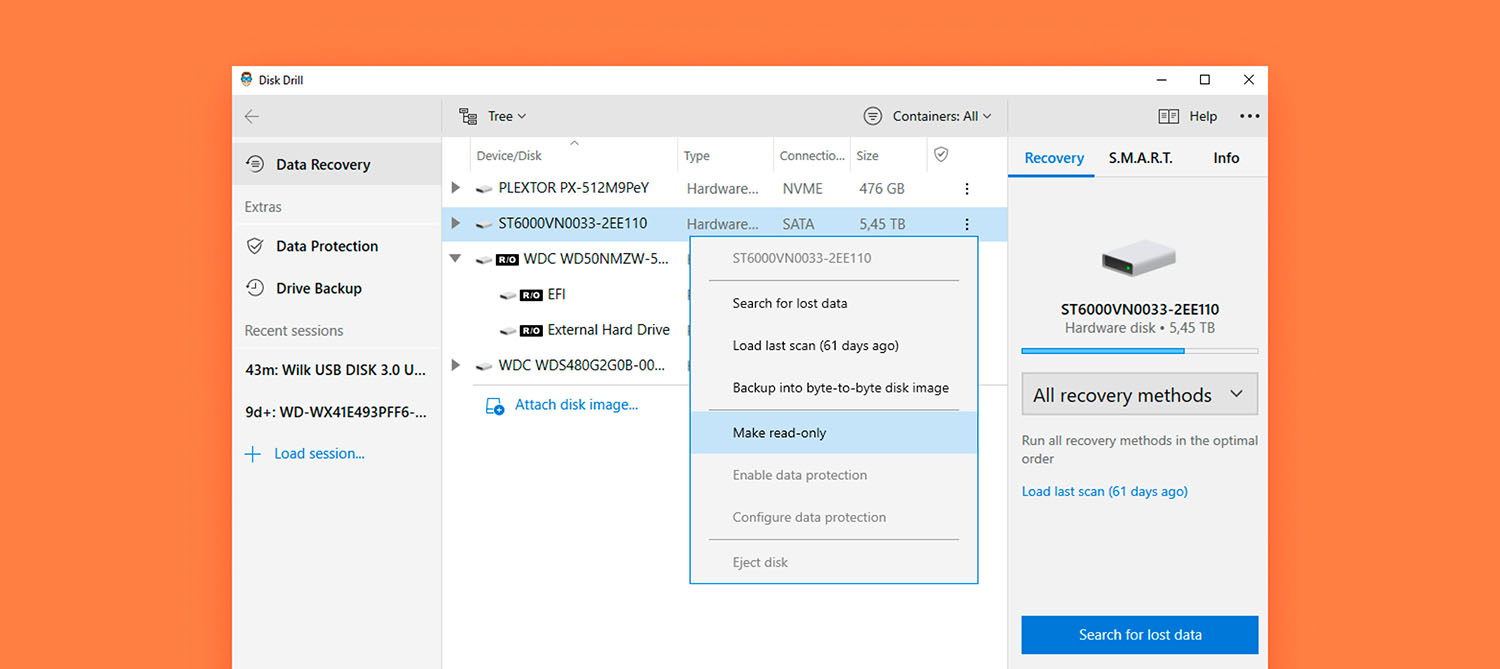 New
Improved and updated ExFAT data recovery
Internal updates in FAT32 and NTFS smart recovery algorithms
Disk Drill adds initial S.M.A.R.T. disk health monitoring
Disk Drill automatically attempts to remount storage devices into read-only mode to prevent further data loss before scanning; manual controls also added
Deep Scan learns DMF (Geosystem Digitals Map File) and improves on MPO (Multi Picture Object File) and a number of font (TTF, EOT, WOFF, WOFF2, RPP) file formats recovery
Improvements
JPG image recovery through updated processing of IPTC metadata
JP2 images recovery
Disk info updates stabilized when Disk Drill is running
UI navigation
Disk Drill now requires less resources when opening and scanning for large image files
Stabilization improvements when reading damaged hard drives
UI localizations could interfere with data recovery
Rrecovery and imaging of Bitlocker-protected partitions
Hex preview stability
Lost partition detection and scanning
Previewing videos and images
Scan session saving and loading
Disk unmounting
Hints for longer disk names and other data fields
Fixes
Opening links from the app when there's no default browser set in the system
Random crashes when attempting to scan a disconnected drive
Random crashes when reading disk serial number
Occasional crashes when exiting Disk Drill
Random crashes when filtering scan results
50+ more minor fixes and enhancements
Deepest thanks and appreciation to all our clients, users, testers and developers for making all the new releases possible and exciting!
.updated:
June 3, 2021
author: