Please note: this promo has expired on December 10, 2013. Stay tuned for more awesome promos from CleverFiles.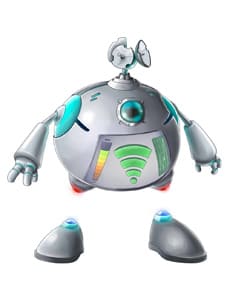 Hey, diskdrillers, this time we got a really awesome promo for the newcomers to our ever-growing family. Meet NetSpot, from our friends at Etwok, LLC, based in Georgia, USA. NetSpot is an amazing piece of Mac software that would become your best friend at wireless networks setup, management and optimization. NetSpot is actually used by many top-level companies in the world, Cisco, Apple, Google, Motorola, IBM, Tesla, and others.
The NetSpot PRO license with quite an impressive set of professional-grade features usually costs US$149, but we managed to secure a number of free official licenses for all the new clients who buy Disk Drill PRO, Expert or Enterprise starting today (November 25, 2013) and up till December 9th, 2013. Hurry up, we have a limited amount of free cookies available on our servers!
Buy Disk Drill today, get NetSpot PRO or Enterprise free!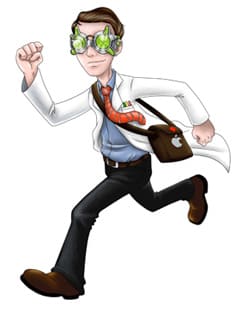 Yes, that's right, all new Disk Drill Expert or Enterprise clients are getting NetSpot Enterprise license for unlimited users free along with their Disk Drill order. If you go on with Disk Drill PRO (for home users), you are getting NetSpot PRO free (for a limited time). The promo is fully automated, and once your order for Disk Drill is confirmed, you get 2 emails in your mailbox: one with the activation code for Disk Drill, and the other one for NetSpot.
We use NetSpot in our own offices and even ran it in some places where we live to make sure our wireless networks work at their best capacities, it's a really smart app that runs on any MacBook with OS X 10.6 or newer on board (Intel only). You can find multiple praising reviews and real-life success stories about NetSpot at Etwok's homepage, dig deep into NetSpot's features here,
or compare available NetSpot editions here.
At the same time, learn more about Disk Drill here or choose your premium edition here.
Again, this is a very time-sensitive promo, free NetSpot PRO and Enterprise licenses are only available for the next 2 weeks.
Free NetSpot licenses are only available to those buying from CleverFiles.com directly, resellers, affiliates and other websites promoting or selling Disk Drill are not eligible for this promo. Got questions? Email us.
.updated:
June 3, 2021
author: