Losing your photo archive might be a huge frustration. With the popularity of social networking sites such as Facebook came the problem of recovering the deleted photos from online back to your computer. There are several ways of getting our files back. And the first we recommend is to download your personal archive from Facebook. You can do so by following the instructions provided by Facebook here.
In case they are not available there, you can try to restore those photos from backup copy on your hard drive.
Unless you have a backup copy on your hard drive another option will be to search and to recover the photos from the media where the files were stored for a while and then deleted from (HDD, memory card, etc). You can easily do this with data recovery software. In case you run Mac you can try Disk Drill application.
Follow this guide: https://www.cleverfiles.com/photo-music-recovery.html to preview and recover your files.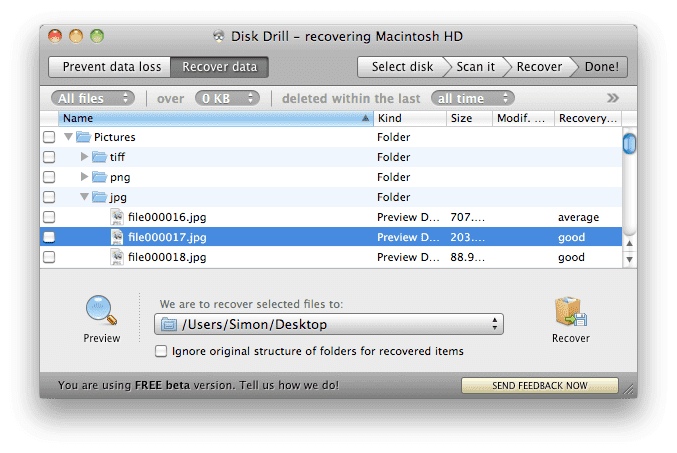 Note: You can scan and preview files with free version of Disk Drill, but to recover those files you need to upgrade to PRO version that costs USD 89.00 The good news is that if you are able to preview you photos with free version of Disk Drill, then the full version will be able to recover them.


PS: It's an article about Disk Drill 1.x, it will be updated soon to reflect the changes in Disk Drill 2.
.updated:
June 3, 2021
author: