We sometimes get asked if it's possible to permanently delete the files found by Disk Drill. The answer at the moment is no. But we are planning on adding this functionality to an upcoming release. We think it would make a lot of sense to be able to use Disk Drill to see what's there and could be recovered, and then ensure that it is erased for good.
In the meantime, you don't need Disk Drill for data shredding. Your Mac has this feature built in. You can overwrite your free space using Disk Utility. Obviously, you want to be really sure that you won't need any of the deleted data before you complete these steps!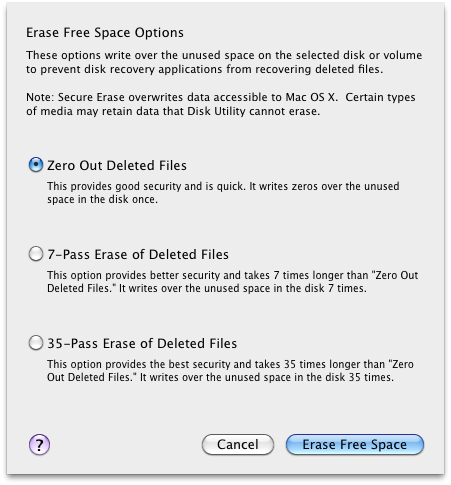 Launch Disk Utility by going to Applications > Utilities > Disk Utility.
Select the volume on the left that you wish to erase free space on, and click the Erase tab.
Click the Erase Free Space button.
Select how many times you wish to "zero out" the data and click Erase Free Space again. (The more times the data is overwritten with zeros, the more sure you can be that the data is unrecoverable).
That's it! Your deleted data is now permanently erased.
.updated:
June 3, 2021
author: