These days data security is undoubtedly becoming everyone's top priority. macOS is one of the most secure consumer operating systems that provides plenty of simple ways to encrypt your data and add an extra layer of protection with the system's built-in capabilities or add-ons.
But what if the encrypted drive goes bad, connecting it to another computer no longer brings up the familiar file lists, is your encrypted data gone for good?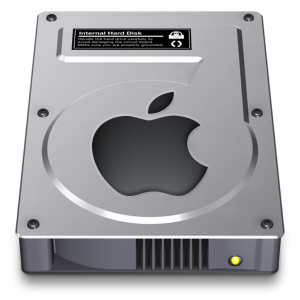 When dealing with an encrypted Mac volume with the expectations to recover data from it, it would definitely help understanding how exactly Disk Drill treats encrypted sectors, since, you know, encryption is there specifically to prevent accessing your data without your permission.
With every new release of Disk Drill, we are improving support for encrypted HFS+ and APFS volumes in macOS High Sierra and Mojave as they are becoming more common. The latest Disk Drill 3.6.906 is no exception, our engineers were able to greatly enhance the quality of recovered results from encrypted volumes on multiple levels of scanning.
Do I need my unlock password to recover from an encrypted volume?
Yes, you will need to provide your decryption password every time you would like to recover your data from an internal encrypted volume, or an external encrypted drive.
Though, interestingly enough, if the drive was not erased before encryption, whatever data was present on it before the encryption is recoverable with Disk Drill without the need to enter your unlock password. To prevent that, make sure you erase your drive's empty space with something like Data Shredder, a new tool coming in Disk Drill 4. This will ensure your storage device will only contain the encrypted files.
***
Depending on the file system the target storage device was formatted into, your data recovery scenario will fall into one of the following types.
#1 HFS+ unlocked encrypted volume
You are good to go, you will be seeing both the hardware drive as well as the logical volume in Disk Drill's disk list, we recommend running all recovery methods on the unlocked volume for better results.
#2 HFS+ encrypted volume that wasn't unlocked
In this case, you will not see the encrypted volume under Logical Volumes group in Disk Drill's disk list. Head on to your Mac's Disk Utility and unlock your encrypted volume from there. Disk Drill's logic rests on the fact that the volume is not mounted, and thus inaccessible. Unlocking it mounts the target volume and makes it accessible to system apps.
#3 Scanning entire drive with the Encrypted APFS volume
This is easy. Disk Drill detects the encrypted APFS volume, asks for your unlock password and proceeds with recovery normally.
#4 Scanning storage container with the Encrypted APFS volume
Same here. You can rely on Disk Drill to ask for the required APFS password, unlock the volume and recover existing and deleted data from it.
#5 Scanning Encrypted APFS volume only
In this case we recommend running all recovery methods on the volume in question, or just using the universal "Recover" button on it. Disk Drill will decrypt the volume before running Deep Scan on it.
***
In any case…
Disk Drill for Mac is completely APFS-ready, supports Fusion Drives and Core Storage containers, works on macOS High Sierra and Mojave and is regularly updated with new features and support for specific data storage configurations.
To run a successful data recovery on APFS, HFS+ or any other file system, always follow these simple steps:
Download and install Disk Drill.
Choose the needed drive (for better results), or volume (for a more targeted data recovery) and press the "Recover" button on it. Initiating our universal scan ensures the optimal combination of recovery algorithms for your storage device.
Wait until the scan is complete.
Preview the recoverable items to verify their condition.
Choose the destination where to save the recovered data. We do not recommend recovery to the same drive.
Select specific files for recovery or recover everything.
You are done!
Thank you for reading, and good luck with all and any data recovery projects!
.updated:
June 3, 2021
author: