What is xD-Picture Card?
An XD Picture Card is a type of a flash memory-card format used in most digital cameras such as Fujifilm and Olympus cameras. The name xD stands for extreme digital. xD-Picture Cards are not commonly used nowadays since they have a low memory holding capacity of 16MB to 2GB. This card was co-developed by Fujifilm and Olympus, and introduced into the camera market around July 2002.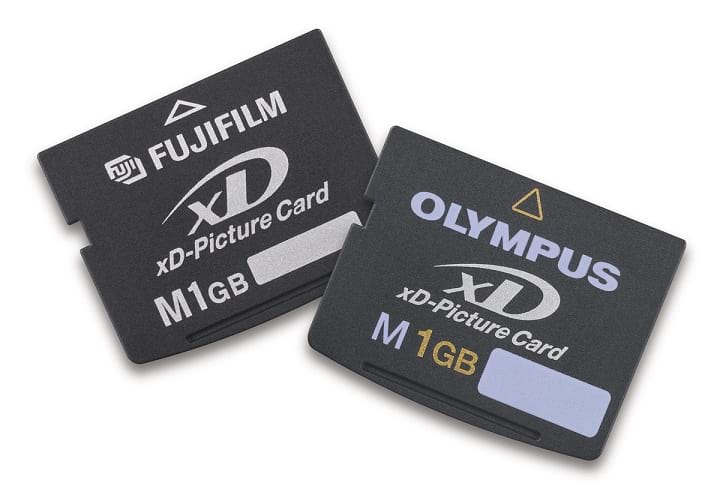 After release, xD-Picture Cards were also produced under other camera brand names including: SanDisk, Lexar, and Kodak. One of the best advantages most users liked about XD-Picture Cards is that they contained no flash translation layers and came with better flash-file systems that could easily access the card's hardware.
Cameras using xD-Picture cards can transfer image files to a computer using an IEEE 1394 cable or USB. The XD card can also be plugged out of a camera and connected to a PC using a card reader. Depending on your Computer operating system, the card is detected as a mass storage device or external drive. Adapters can also be used to connect XD-Picture cards with new camera models and laptops that have a PC card port.
Recover deleted files from XD Card with Disk Drill
If you have lost data on your card, you can use Disk Drill as an xD-Picture card recovery software. The software is very easy to use, and it's also available on two PC platforms: Windows and Mac OS X. Even though the data recovery process is not 100% accurate on all storage devices. You can still recover about 70% of your deleted images files and repair 10% corrupt picture files with Disk Drill Pro App.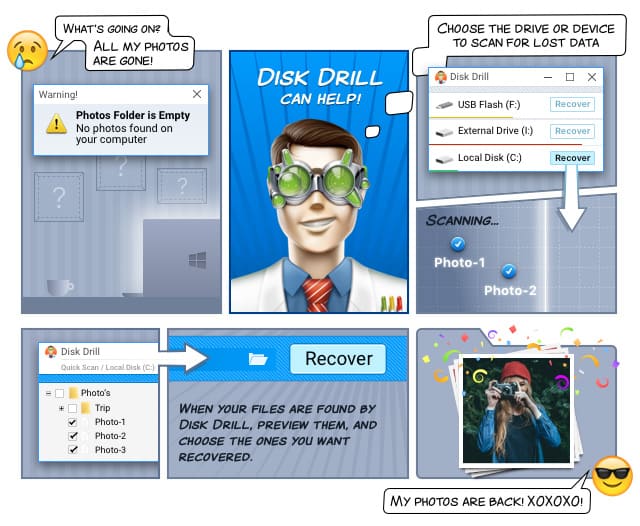 Data recovery for free
Your Companion for Deleted Files Recovery
5 Steps to Recover Deleted Files from xD-Picture Card
Download & Install Disk Drill Free or Pro version to your computer. The free version can be used with some few limitations, and it's a good option to try, if you don't know whether your deleted files are still recoverable.
Connect your xD-Picture card to your PC using a card reader, USB, or IEEE 1394 cable. Check whether your PC OS has recognized the card as an external mass storage device. If your device is inaccessible or damaged, you might require technical support from a data recovery company.
Launch Disk Drill from your PC. The xD-Picture Card recovery software will display all available storage devices connected to your PC. Locate your xD-Picture Card and click on the "recovery" button next to it.
Scan your XD card. Disk Drill will perform a quick scan on the device. The process will take only some few minutes to complete depending on the speed of your PC processor. When the scanning process is done all recoverable files, undeleted data and corrupt images will be displayed on your screen.
Choose all images, videos, and documents that you would like to recover and save them on your computer hard drive.