What is a USB device?
USB (Universal Serial Bus) refers to any device that can store data in flash memory with a USB integrated interface. A USB drive is also known as USB Key, USB stick,
USB flash drive
and other names. USB drives are quite small in size and most weigh less than 35 gram. USB connections are denoted with a certain symbol around the connector and port. Some of the devices that can be connected using a USB connection include: webcams, printers, digital camera, external hard drives, mouse, keyboards, and scanners.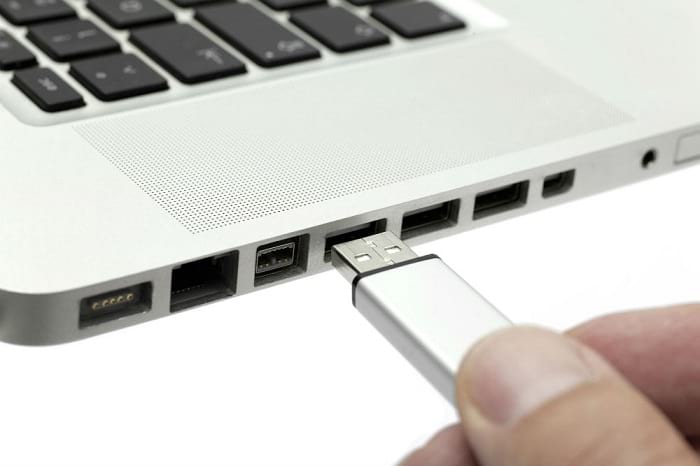 Most USB devices can be easily connected to a computer without necessarily restarting. Flash drives are one of the most popular "Plug and Play" devices that are commonly used all over the world. Once the device is plugged into a computer, the PC OS automatically identifies the required drives for displaying content and files stored on the drive. Unlike Ethernet and HDMI cables, USB cables come with two types of connectors; type-A and type-B. USB devices are widely used and supported by most electronic gadgets.
Data recovery on USB Flash Drives
As small as they are, USB drives also have their drawbacks. Once you delete documents and files on them, you can't retrieve them back without the help of a data recovery program. Disk Drill can help you recover deleted files on your USB device. There are several instances that can cause data loss on a USB drive. Accidental deletion is one of the most common mistakes most users make when using their USB devices. Drive damage or Disk failure requires one to take technical measures and steps in order to retrieve data that has been confiscated by the device. If you have a USB device that is damaged, please find a reputable data recovery company that has the right professional tools and experts that can help you recover USB Device files.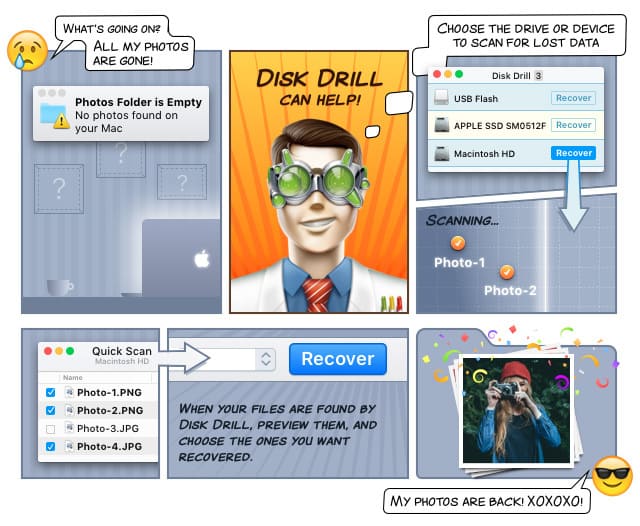 Data recovery for free
Your Companion for Deleted Files Recovery
How to recover USB Device file with Disk Drill data recovery software
Download Disk Drill Basic or PRO version. Disk Drill is available on both Windows and Mac OS X PC platforms.
Install the Software on your PC.
Connect your USB device to your computer to start USB Device recovery process.
Launch Disk Drill on your PC, read the welcome guide that provides useful tips for data recovery.
Disk Drill will display all devices connected to your PC. Locate your USB device drive and click on the "Recover" button next to it.
Disk Drill will perform a quick scan on your drive or device. If the quick scan is not successful, Disk Drill will start a comprehensive deep scan that will carefully go through all your previous deleted and retrieve them back.
Once the scanning process is done, Disk Drill will display all recoverable files. Save all the files that you want and exit the program.
If you encounter any issues with our USB device file recovery app, please contact our customer support team and you will be assisted.