What is Microsoft Surface?
Microsoft Surface comprises a series of Windows based personal computing-devices developed and manufactured by Microsoft. The first Microsoft Surface device was launched on 18th June 2012. Over the past few years, Microsoft has continued to show some advancement improvements for its Surface devices with latest models surface Book and Surface Pro 4 (released on Oct 26, 2015). Microsoft Surface device family comprises three major lines of personal computers: the surface-pro line of 2 in 1 detachable, surface single 2 in 1 detachable and budget 2 in 1 detachable.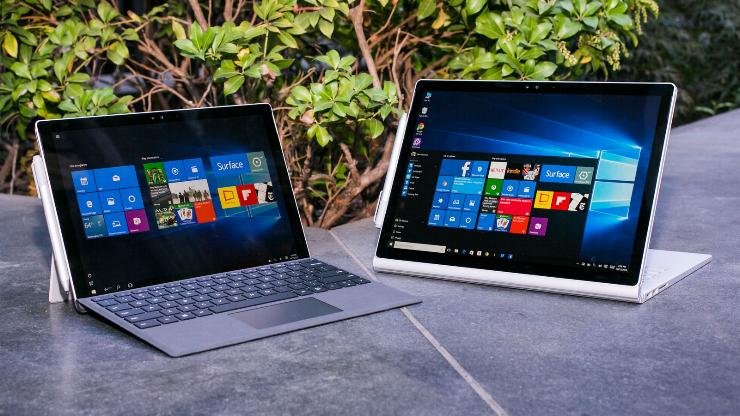 Microsoft tablets come in a notable sliding kickstand that supports the base of the tablets as it stands at an angle. The tablets detachable keyboard provides some screen protection features for the PC, and it can be easily removed when not in use. Microsoft surface pro devices represent the tablets PC while the surface Book represent Microsoft laptop models.
How to recover deleted files on Microsoft Surface
There are several instances that can cause data loss on a Microsoft Surface tablet or laptop. However, the most common data loss scenario that affects many Surface users is accidental deletion of files. If you have recently emptied your recycle bin only to realize that you have lost your most crucial files, don't panic, Disk Drill data recovery software can help you retrieve and recover back your lost files. The Surface file recovery process is quite simple and easy to follow. If you have never performed data recovery on a Microsoft Surface device, follow the illustrated guide below, and you will be able to recover surface files.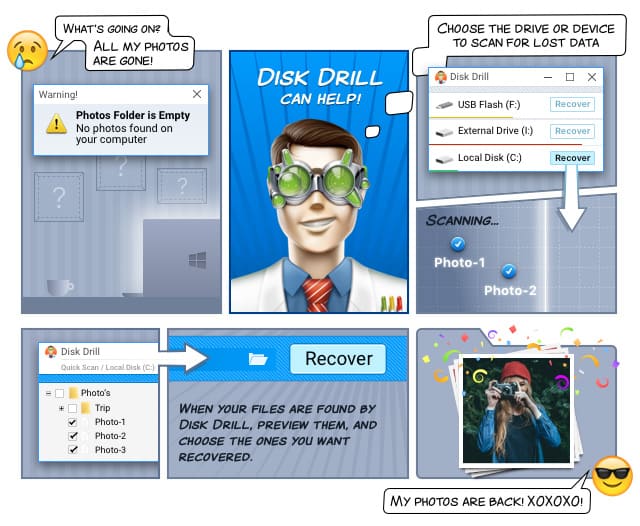 Data recovery for free
Your Companion for Deleted Files Recovery
Step by Step on how to recover deleted files on Microsoft Surface
Download Disk Drill Pro version for Windows. Disk Drill free version can also be used to recover data but with some few exceptions and limitations.
Install the program on your PC. If you want to recover Surface tablet files, connect your tablet to your PC using a USB cable.
Launch Disk Drill Microsoft Surface recovery software on your PC.
Disk Drill will display all storage media drives and devices connected to your PC:

To recover lost files from your PC, click on the recovery button next to the drive that contains deleted files.
To recover lost files from your surface tablet, locate your tablet drive on Disk Drill data recovery window and click on the recovery button next to the drive.

Disk Drill will start a quick scan process that will search for deleted files, undeleted data and lost drive partition.
All recoverable files will be displayed on your screen, and you will be able to save them on your PC.