What is El Capitan OS?
El Capitan OS X is one of Apple's versions of operating system. It is the 12th release of Mac OS X (OS X) and only version to be named after OS X. New versions such as Mac OS Sierra don't include the "X". The first version of El Capitan OS was released on June 9, 2015, other betas and keynotes for this OS were released on Sep 30, 2015 and Jul 9, 2015.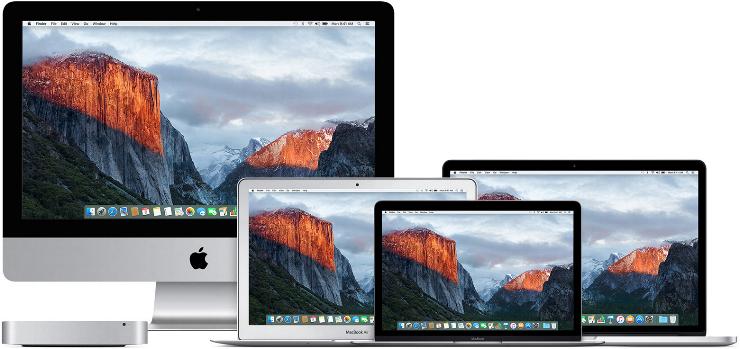 The El Capitan OS came with new improved features that increased PC performance, the usability of OS X, design and security. When compared with other OS systems, El Capitan OS opens programs faster while still allowing users to switch to other apps. Most Macintosh computers that run Mavericks, Yosemite or Mountain Lion Operating systems can also run El Capitan OS. Older computers can also install El Capitan OS successfully, but most features will not work properly. Mac computers that have a minimum RAM of 2GB can run El Capitan OS without any issues or problems.
Data loss scenarios and problems encountered by users using El Capitan OS
While El Capitan OS has one of the best designed user interface, the system lacks proper techniques of handling lost data and recovery. Data loss can occur through accidental deletion, bad file formatting, malware attack, disk failure and lost partition.
How to recover El Capitan OS lost data
If you want to recover El Capitan OS data or partition that has been accidentally deleted, download Disk Drill for Mac OS X and follow the startup guidelines on how to perform El Capitan OS file recovery. Disk Drill can be downloaded for free and used with some few limitations. The Pro version has more data recovery features and users of Free version can upgrade to it at any time.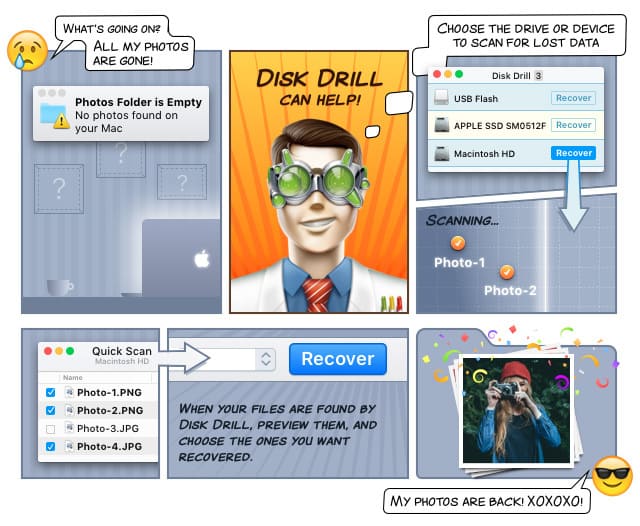 Data recovery for free
Your Companion for Deleted Files Recovery
How to recover El Capitan OS files with Disk Drill
Download our data recovery program for free.
Install the file recovery software on your Macintosh computer.
Launch the program on your PC. Disk Drill will provide you with a startup guide on how you can easily recover lost, undeleted, formatted partition and deleted data on your Mac computer. Follow the simple instruction and if you find some difficulties, feel free to contact Disk Drill customer support, and you will be sorted out.
Disk Drill will display all drives connected to your computer. If you want to recover lost files from your external hard drive, connect the device to your PC and wait for Disk Drill to display it.
Locate the disk partition that you want to recover files from and click on the recovery button next to it.
Disk Drill will start the scanning process that can last about a few minutes or hours depending on the size of your disk.
Scanned results will be displayed, and you will be allowed to save all recoverable files.