Apple TV. A New TV Concept
Since the appearance of Apple TV on September 12, 2006, things are not the same. Some basic fundamentals in our lives have changed. Here are two of them:
Fundamental 1: Apps Are The Future Of Television
"Applications are the future of TV" is the approach taken by Apple for its Apple TV. Applications allow for individual choices about when and where, creating a personal experience. The Apple TV makes watching movies, sports and news feel as if you are part of them.
Fundamental 2: Transforming Life
But there is another aspect to this. Applications can give access to many videos and material available through the Internet, which can turn your living room into a fitness room, a classroom, a meeting room, and many other things. Thus, transforming the way we live and work, the way we deal with our children and loved ones, and perhaps even redefining romance.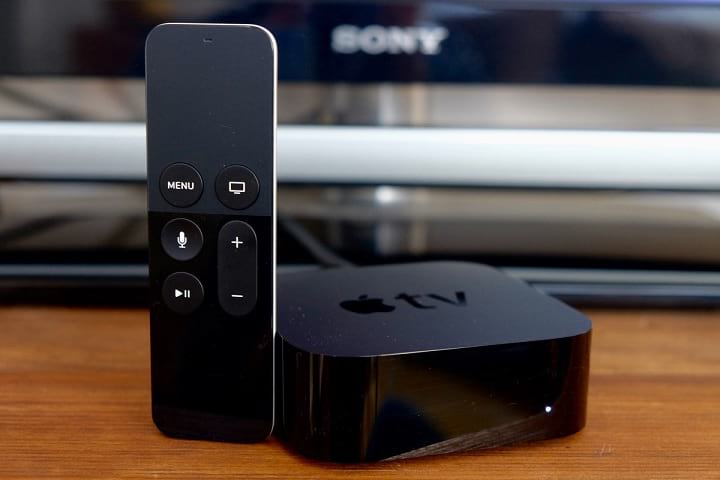 So, What Is Apple TV?
Apple TV is a digital media player and a microconsole. It can receive digital data from the internet and stream it into a capable television.
The Apple TV was launched on September 12, 2006, and reached its fourth generation in 2015.
How Does Apple TV Work?
Apple TV uses a scaled down version of OS X, called tvOS. Based on iOS 9.3, it comes with only one user and two partitions. It is specifically designed to hold multimedia, access to the Internet, and access to iTunes. Access to Apple TV resources is on an on-demand base, and Apple TV update is done via the Internet.
The Apple TV can be managed through the Apple TV remote control. There is also a control option via the iPhone, iPod Touch, iPad and Apple Watch through the iTunes Remote App. The fourth generation has Siri voice capabilities.
The operating system allows you to connect via the Internet to a variety of service providers. For them, parental control is enabled through the "Restrictions" settings. It has three levels: Show, Ask and Hide. Ask prompts to a 4 digit PIN. In addition, movies, TV shows, music and podcasts can be restricted by ratings.
Apple TV Apps
Apple TV comes with the following apps:
iTunes Movies: TV shows from the iTunes Store
The App Store: third party TV apps
Photos
Music
Search
Only having the Apple TV is not enough, it is necessary also to subscribe to a paid service. Some of the present entertainment providers are:
Netflix
Hulu
HBO GO/HBO NOW
Watch ESPN
PBS
YouTube
CBC News
Animal Planet
Al Jazeera
Art Channel
ACC Sports
Tennis Channel
Travel Channel
(For more information, consult the Apple TV website)
How To Recover Data On Apple TV
There isn't an official method for the Apple TV recovery of data. However, there is a way to access and recover data on Apple TV, through FTP access. This method requires some system modification.
For this, Apple provides Patchstick, which is available from Apple Patchstick website. This application for Apple TV enables FTP access, and thereby, allows you to browse contents and download files.
Although not yet ready for the Apple TV, Disk Drill is a data recovery app to explore. Focused on the Mac computer, it has been enhanced for the iPhone and Android devices. It is loved and admired by most users for its simplicity and efficiency.

Data recovery for free
Your Companion for Deleted Files Recovery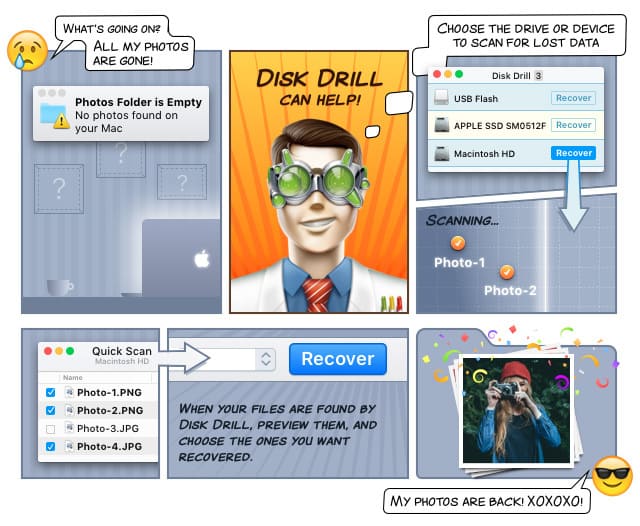 How To Jailbreak Apple TV
Jailbreaking Apple TV means to gain access to unauthorized application installers. This gives you the possibility of installing third party tools and modifying the set ups of ATV.
There are several ways to jailbreak Apple TV, with different applications for each generation. For the Apple TV first generation the application Rowmote is available. For the Apple TV second generation there is a software named SeasOnPass available on the Internet.
Apple TV third generation is "unjailbreakable", there is no application available that can jailbreak it. It is different for the Apple TV fourth generation, for which there is an application named PanGu offered from FireCore's website.
Jailbreak Apple TV doesn't mean free access to everything. The user still needs to have an account with each service provider, and pay the required fees. Jailbreak Apple TV simply means that the user has access to non-official, third party Apple applications.