Reactivating Your Twitter Account
With 313 million active users from all over the world, Twitter is one of the most popular social networks in existence. Users of the network appreciate its simplicity, convenience, and reliability. But what may come to you as a surprise is that those 313 million users are just a relatively small fraction of the total number of registered users. According to the latest estimations, as much as 1.5 billion users have a Twitter account but don't actually use it.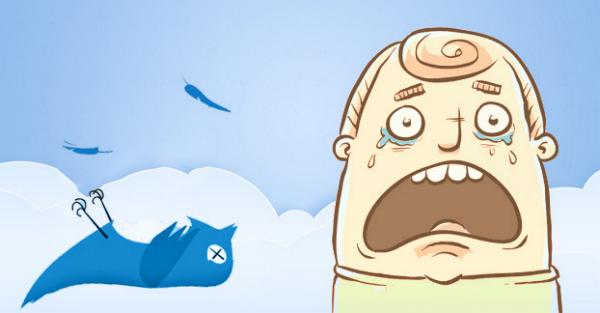 Why? Some have gradually lost their interest in the platform, others never liked it begin with, but a sizable chunk of users have simply lost or forgotten their Twitter login credentials. The good news is that Twitter offers several different ways how you can recover Twitter account.
When It's Not Possible to Recover Twitter Account
Twitter gives their users an option to manually deactivate their accounts. After doing so, a 30-day countdown begins. During these 30 days, users are free to reactivate their accounts by simply signing in. However, when this window of opportunity closes, the account is permanently deleted.
How to Recover Your Twitter Account Password
Forgetting your Twitter password is no big deal. You can either request Twitter to give you a temporary password, which you can use to log in and subsequently change your password to a new one, or you can send yourself a password reset link via email or SMS message. The only caveat is that the former option is only available on iOS devices. When you try to log in from a device that supports this feature and fail to enter the right password, you will be given an option to sign in with a login code.
But if you don't own a compatible device, you have to send yourself a password reset link via email or SMS. To recover Twitter account password using this method, do the following:
Go to Twitter's sign in page.
Click on the password reset link.
Enter your email address.
Follow the instructions in the email or SMS message.
Choose a new password and make sure not to lose it again.
How can I Recover My Twitter Username and Password
Users sometimes forget not just their Twitter passwords, but also their usernames. If you happen to be one of them, now you'll get the answer. To recover Twitter account username:
Go to the password reset page.
Enter your email or phone number.
Twitter will then send a password reset link to the associated email address, so make sure to check it out and confirm it.
How to Recover Twitter Password without Email
You certainly wouldn't be the first one to ask how to recover Twitter password without email. When that happens you can:
Use your phone number to request a password reset link
Contact your email provider to assist you with the recovery of your account.
Change the password from your Twitter for iOS or Android app.
Recover Twitter Account with Disk Drill
Disk Drill is a capable data recovery tool that handles virtually all common file formats and storage devices. While it can't directly help you recover Twitter account, it can easily recover, for example, a text document containing the password itself or a password hint after it was accidentally deleted.

Data recovery for free
Your Companion for Deleted Files Recovery
You can download Disk Drill for Microsoft Windows or Mac OS X from its official website and try it for free. The software features a modern user interface that's easy to understand even without a user manual. All you need to do to recover the note with your Twitter account password using Disk Drill is point it to the storage device where it was originally stored. Disk Drill will then go through the content of your hard drive. When it's done, it will display the results and give you the option to choose which files you want to restore and which you don't need.