The Difference Between PSD and PSB (Adobe Photoshop Large Document Format) File Formats
All users of Adobe Photoshop are familiar with the PSD file format but only a few know about the existence of the PSB file format. In this article, we are taking a closer look at these two file formats while paying special attention to the PSB file format.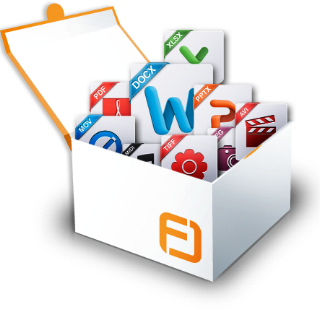 What Is a PSB File?
The Large Document Format, as is the PSB file format also known, has been created by Adobe to meet the needs of modern graphics designers who often need to work with ultra-high resolutions. The PSD file format, which is the main file format used by Adobe Photoshop, is limited to 30,000 by 30,000 pixels. For example, a DSLR with the resolution of 18 MP shoots pictures that measure 5184 pixels by 3456 pixels. When you consider that 18 MP is nothing unusual even for modern smartphones, let alone professional cameras, the limitations of the standard Adobe Photoshop file format become apparent.
The PSB file extension supports documents up to 300,000 pixels in any dimension, which is plenty even for graphics designers who create assents for movies. Apart from this, the two file formats are identical in every way. A file with the .PSB file extension supports layers, effects, filters, and all other features of Adobe Photoshop. The PSB file format also makes it possible to save HDR, 32-bits-per-channel images.
Of course, you will need a powerful computer and plenty of storage space to comfortably work with ultra-high resolutions. At the very least, you should have 16 GB of RAM, a compatible GPU for hardware acceleration, and a powerful CPU. A Solid State Drive can dramatically reduce the loading times and prevent Photoshop from stuttering during auto-saving.
How to Open PSB Files?
Adobe Photoshop provides users with several ways how to open files, including files with the PSB file extension. You can associate selected file types with Adobe Photoshop and let your operating system handle the rest for you. You can also launch Photoshop, open the File menu, click on Open, and choose your PSB file from there. Keep in mind that PSB files are not supported by older versions of Photoshop.
Last but not least, you can open files into Photoshop from Adobe Lightroom or Adobe Bridge. In Lightroom, go to the Library or Developer module and right-click on any picture. Choose Photo and then click on Edit in Adobe Photoshop. You will be presented with a dialog window which lets you select whether you would like to edit the original or create a copy. In Bridge, you should be able to simply double-click on any thumbnail to open the picture in Photoshop.
How to Recover Deleted PSB Files?
Graphic designers trust Disk Drill as their data recovery suite of choice. Unlike many other data recovery solutions, Disk Drill comes with a sleek user interface that's easy to navigate and completely self-explanatory.

Data recovery for free
Your Companion for Deleted Files Recovery
How to Repair PSB Files?
To perform PSB data recovery with Disk Drill, simply launch the application and select your storage device. After the completion of the PSB file recovery process, Disk Drill will present you with a list of PSB files as well as all other recovered file formats.