3D Graphics with the MA (Maya Project) File Format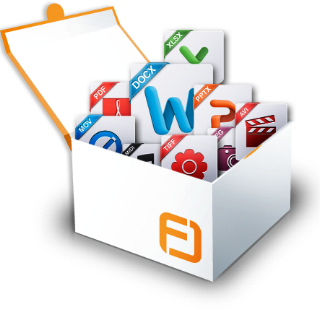 Based on an animation product developed by Wavefront Technologies, a computer graphics company that developed and sold animation software used in Hollywood motion pictures and other industries, Autodesk Maya is a very popular 3D graphics program for Windows, Mac OS X, and Linux. It's used for animation, modeling, simulation, and rendering, providing 3D graphic artists with a broad range of tools. Maya supports motion graphics, geodesic voxel binding, parallel rig evaluation, symmetry modeling, polygon modeling, deep adaptive fluid simulation, bullet physics, color management, scripting using Maya Embedded Language or Python, and much more.
What Is a MA File?
When a 3D graphics designer create a project using Maya, the project can be saved as an MA file. The "MA" stands for MayaASCII. ASCII is a character encoding standard abbreviated from American Standard Code for Information Interchange. A file with the .MA file extension can be opened in any text editor, and it will contain information about the production environment that was used to create the file.
As an alternative to the MA file format, Maya can also store all the content as numerical data using the MB, or Maya Binary, file format. The main advantage of this file format is a smaller file size. Theoretically, Maya should also open MB files slightly faster, but the difference is negligible on modern systems.
How to Open MA Files?
MA files can be opened using many 3D graphics programs or converted into other file formats. Autodesk offers a free 30-day trial of Maya on its official website. All you need to do is create an account and sign in to download the installation file. 3D objects saved as files with the MA file extension can be directly imported to Unity, a cross-platform game engine developed by Unity Technologies and used to develop video games, simply by placing the .ma files in the project's Assets folder.
When saved to a universal format, such as .fbx, .dae or .obj, MA files can be opened also by Blender, a free, open-source 3D content creation suite, available for all major operating systems under the GNU General Public License. Blender is maintained by the Blender Foundation, which was formed in 2002. Blender has produced several highly acclaimed short animated films, including Elephants Dream (2006), Big Buck Bunny (2008), Sintel (2010) and Tears of Steel (2012).
When used together, there's nothing that couldn't be achieved using Maya and Blender. Both tools are highly popular, and there's a wealth of tutorials and learning material available for free online. Anyone who would like to become a 3D graphics artist can do so either using the 30-day Maya trial or by downloading Blender for free and experimenting with 3D objects saved as .MA files.
How to Recover Deleted MA Files?
To successfully perform MA file recovery, you need MA data recovery tool that knows how to repair MA files stored on all major devices. You would be hard-pressed to find a smarter data recovery tool than Disk Drill. This popular data recovery software makes advanced data recovery accessible and affordable. Download it for free from the official website to try it out.

Data recovery for free
Your Companion for Deleted Files Recovery