Have you lost an IDML file and are not sure how to recover it? If so, then you've clicked on the right article because we explain multiple methods that you can use to recover a deleted IDML file. Don't worry: our step-by-step instructions are easy to follow even if you've never recovered any data before.
What Is IDML?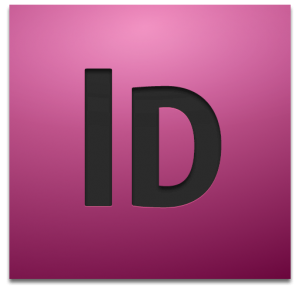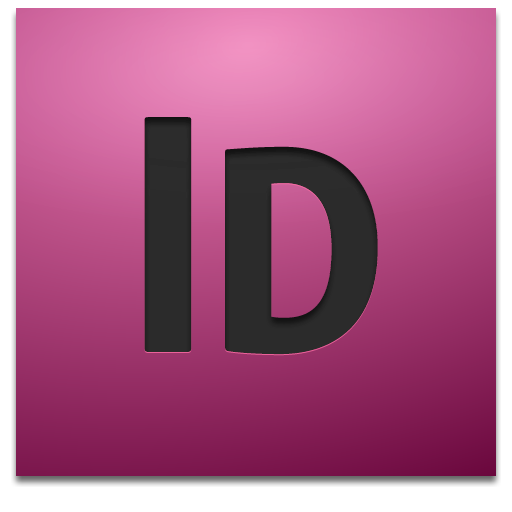 IDML stands for InDesign Markup Language File, and it's a file extension created by Adobe InDesign, a publishing and page layout designing software application used across the publishing industry to create everything from flyers and posters to newspapers and books.
When Adobe released the first version of InDesign in 1999, the software actually didn't support the IDML file format. Earlier versions of InDesign relied on the INX (.inx) format. The IDML file format was introduced with the release of InDesign CS4 in 2008 as a more flexible means of storing InDesign project files.
Just like the previous INX format, the IDML file format is another XML-based document representation. If you were to unpack an IDML file, you would discover a number of XML files and directories, all compressed using the ZIP compression algorithm.
As a user, you never get to interact directly with the content of an IDML file, and the same is true when it comes to the recovery of a deleted IDML file. To recover an IDML file, you can use the same tried-and-tested techniques that you would use to restore any other file format, and we explain them in the next section of this article.
How to Recover Deleted IDML Files
For the most part, the recovery of accidentally or purposefully deleted IDML files is a straightforward process that can be accomplished with readily available tools.
That said, you should still keep in mind data recovery best practices to increase your chances of successfully and completely retrieving all lost files:
🛑 Stop writing new data to the storage device on which the IDML files you want to recover were stored.
🛠️ Start the data recovery process as soon as possible because delaying it makes it more likely that your IDML files will become overwritten and impossible to recover.
🥇 Use the most effective data recovery technique first since each data recovery attempt could be the last one.
These three simple data recovery best practices can go a long way in helping you achieve the best outcome possible.
How to Recover IDML with Software
We recommend you start the recovery of missing IDML files by downloading and using data recovery software to scan the storage device on which the IDML files were located. Unlike other methods described in this article, software like Disk Drill, can find and recover even files that are permanently deleted and are not backed up anywhere.
Disk Drill and other similar tools can get back permanently deleted files because they analyze the actual physical storage space, instead of relying only on the information provided by the filesystem. What makes Disk Drill an especially great choice is the fact that it combines professional data recovery capabilities (the solution can recognize hundreds of file formats) with a beginner-friendly user interface that makes the entire process a matter of a few simple clicks. 
Download Disk Drill for Windows or macOS and install it.
Launch Disk Drill and go through the initial setup to configure basic settings and give the application all the permissions it needs to do its job.
Select the storage device on which your IDML files were located and click the Search for lost data button.
Give Disk Drill some time to find recoverable files. You can click the Review found items button to see recovery results in real-time. You can also pause a scan and resume it later.
Select your IDML files and click the Recover button. You will be asked to choose a suitable recovery directory, which is any storage device except the one you're recovering.
As you can see, it takes just five steps to recover IDML that have disappeared or become lost with Disk Drill, and you can follow the same steps to recover most other file formats as well.
Recover IDML from Windows Recycle Bin or Mac Trash
In situations when IDML files have become lost as a result of an accidental deletion, it's often possible to retrieve them from the Windows Recycle Bin folder and its macOS equivalent, the Trash folder.
These two folders provide a temporary storage area for deleted files. Until the folders are emptied, all files inside them can be effortlessly recovered.
Windows Recycle Bin
Double-click the Recycle Bin icon on your Desktop.
Select the IDML files you want to recover.
Drag and drop the selected files to any folder on your computer. You can also right-click a selected file and choose the Restore option to move it back to its original folder.
Mac Trash
Click the Trash icon on the right side of the Dock.
Select the IDML files you want to recover.
Drag and drop the selected files to any folder on your computer. You can also right-click a selected file and choose the Put Back option to move it back to its original folder.
Restore IDML files Using Windows File History or Mac Time Machine
As useful as the Recycle Bin and Trash folders are, they have one huge limitation: they don't include files that have become inaccessible for other reasons besides being deleted by the user. In other words, they don't include files lost during formatting, files that have become corrupted, or files that can't be accessed anymore because the storage device on which they were located has become damaged. 
To address these and other causes of data loss, Windows and macOS come with native data backup features, namely File History and Time Machine. If File History or Time Machine is enabled on your computer and configured to back up the location where your lost IDML files were stored, recovering them shouldn't be a problem:
Windows File History
Open the Start menu, type in "file history," and select the File History (Control Panel) search result.
Click the Restore personal files option on the left side of the File History settings window.
Navigate to the folder where your IDML files were located.
Use the arrows at the bottom to go through available backups until you find one that contains your IDML files.
Select the IDML files you want to recover and click the green Recover button.
Mac Time Machine
Press the command key (⌘) and tap the space bar to open Spotlight, type in "time machine," and press Return.
Navigate to the folder where your IDML files were located.
Use the arrows and timeline to browse available backups until you find one that contains your IDML files.
Select one or more IDML files you want to restore and then click Restore.
Both Microsoft File History and Apple Time Machine undelete recovered files to their original locations. Unfortunately, they won't help you recover IDML files you forgot to save. Unsaved files might be present in the InDesign Recovery folder, so that's where you should look next by following the instructions in the following section.
Retrieve Unsaved IDML Files from the InDesign Recovery Folder
Both InDesign for Mac and InDesign for Windows creates a special recovery folder where files you work on are stored until you save them to your preferred location. All data in the recovery folder is encrypted, so it can't be accessed using third-party tools. Here's where the folder is located on Windows and macOS:
macOS
Users/[User Name]/Library/Cache/Adobe InDesign/Version[#.0]/InDesign Recovery
Windows
C:\Users\[User Name]\AppData\Local\Adobe\InDesign\Version [#].0\en_US\Caches\InDesign Recovery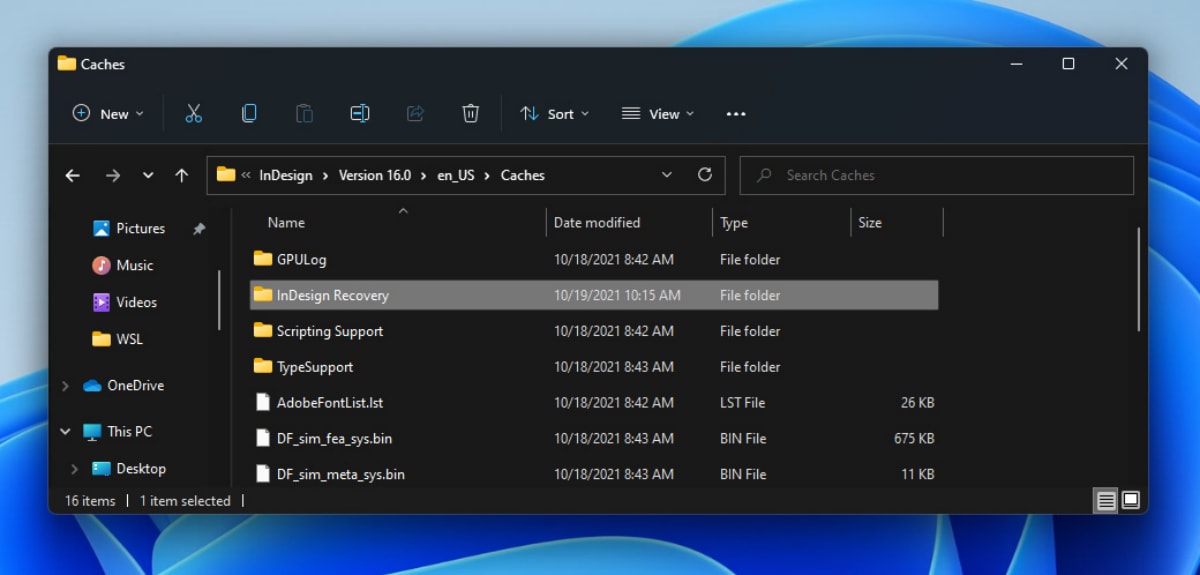 To recover IDML files from the recovery folder, you need to launch InDesign and give it a second to automatically check the recovery folder. If it finds any unsaved file that was opened before the last shutdown, it will give you the option to save it.
How to Open IDML Files on Mac or Windows
To open IDML files on Mac or Windows, you need to install a recent version of Adobe InDesign. You can download a free trial from its official website. The free trial is limited to 7 days of use, but it otherwise functions just like the full version.
Once you have InDesign installed on your Mac or Windows computer, you can go ahead and launch it. From there, opening an IDML file is just a matter of clicking the Open button on the welcome screen and selecting the file you want to open.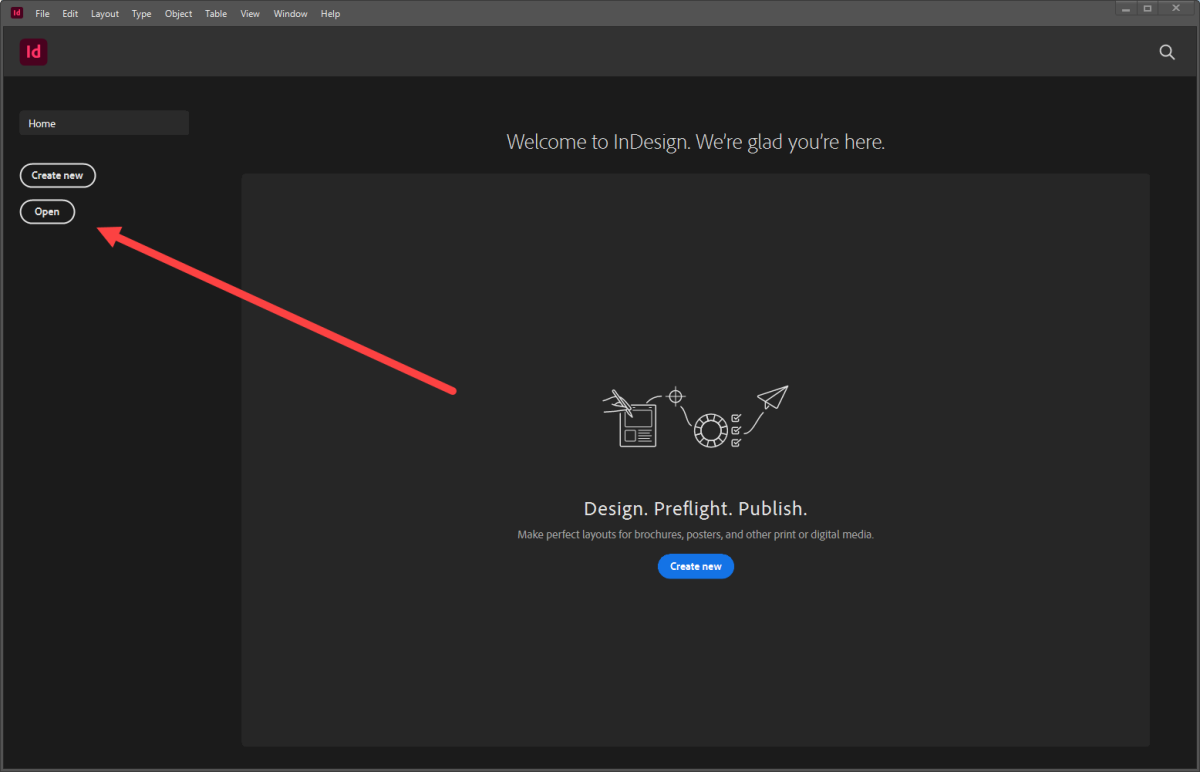 You can also open an IDML file from the File menu or by pressing the CTRL (CMD) + O keyboard shortcut.  
Programs that Open IDML Files
Not many programs can open IDML files because the file format was created by Adobe specifically for its InDesign desktop publishing and page layout designing software:
Tips to Avoid IDML File Loss
While IDML data recovery is certainly possible, as we've demonstrated in this article, you should always strive to avoid experiencing IDML file loss by following these tips:
💾 Save your work regularly and often: Clicking the Save button or pressing the CTRL (CMD) + S keyboard shortcut takes just a second, but it can save you a lot of time that you would otherwise have to spend in order to recover your lost files.
💿 Back up your IDML files: Microsoft Windows and Apple macOS come with capable data backup features, so take advantage of them to protect your IDML files by backing them up to a different storage device.
⚡ Purchase an uninterruptible power supply: Sudden power outages are one of the leading causes of data loss, so an uninterruptible power supply (UPS) is always a good investment, providing enough power for you to save your work and safely shut down your computer.
🏴‍☠️ Never use a pirated version of InDesign: Pirating software may seem like a good way to save money, but it's also a good way how to lose important work. Without official updates and with all sorts of modifications applied to make the software work, crashes are more likely, and so is the chance of you infecting your computer with malware. Likewise, we discourage you from attempting various methods to renew the free trial of InDesign because they're borderline illegal and can lead to serious issues.
🎈 Separate work from fun: The more applications you have installed on your computer and running at the same time, the greater the chance of a software bug causing your operating system to freeze is. If possible, avoid doing too many other activities when using InDesign.
By following these five tips, you can greatly decrease the chance of experiencing the loss of IDML files.