What is FH8 File Format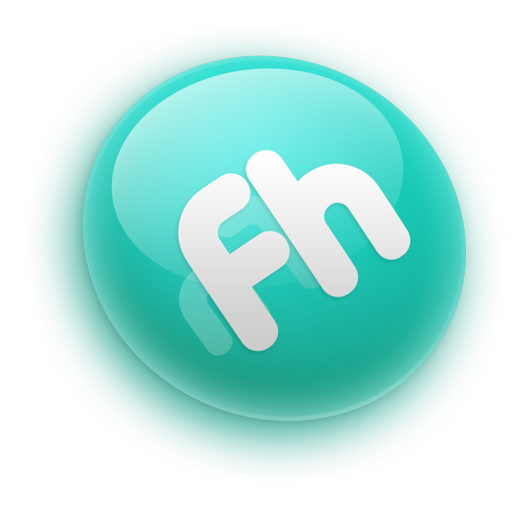 FreeHand is an application for two-dimensional vector graphic creation. The original app was created in 1988 by Altsys Corporation, and released by Aldus Corporation. These two firms managed the production of this app until version 4. Versions 1 and 2 were for Mac OS, and versions 3 and 4 for both, Mac OS and Windows.
In 1994 Aldus merged with Adobe Systems, and FreeHand was returned to Altsys. However the same year, Macromedia acquired Altsys, and managed the production of FreeHand from version 5 to version 11. In 2005, Adobe bought Macromedia, and in 2007 it announced the discontinuity of this product, indicating that Adobe Illustrator would have all the desired characteristics that users had found in FreeHand. Adobe also decided to develop the necessary tool for the transition from FreeHand to Illustrator. The latest release available is FreeHand MX with versions for Windows and Mac OS X. This app is obtainable in several languages, including English, German, French, Spanish, Japanese, Swedish and Chinese.
Adobe's decision to discontinue FreeHand was challenged by many users, who created organizations such as Free FreeHand. This entity filed against Adobe, but reached a settlement in 2012, with the promise by Adobe of including several FreeHand features in its leading product Illustrator.
Mainly due to this product ownership change, FreeHand has used several different file formats. These file formats usually have the extension FHX, where FH represents FreeHand and X is the version of the app. FH8 is thus, the file format for release 8.
FreeHand version 8 and its update version 8.0.1b have several important improvements, including the addition of transparency in vector and bitmap graphics, the use of symbols for repeated elements, a graphic hose, the capacity to assign a keyboard shortcut to a command, drag and drop selections from Photoshop, magnifying lenses and more.
Although there is not an official specification of the FH8 file format, there is an open source library that is capable to handle this type of file. The source code contains information about the FH8 file format. Although Adobe has discontinued FreeHand, it offers similar capabilities with its leading product Adobe Illustrator. 
How to Open FH8 Files
Windows:
FreeHand version 8 and version 8.0.1b
MacOS:
FreeHand version 8 and version 8.0.1b
How to Recover Deleted FH8 Files
FH8 file recovery is quite easy with Disk Drill. This app has some powerful algorithms that work based on the fact that when you delete a .FH8 file, you actually only remove a reference to the data. The content is kept intact until overwritten by the file system.
Disk Drill has versions for Windows and for Mac systems. It is available for free!

Data recovery for free
Your Companion for Deleted Files Recovery
Steps for Recovering FH8 Files Successfully
Once downloaded, the process to recover FH8 files is straightforward. Just follow these steps below:
Install Disk Drill by clicking on the installer's icon. The program will guide you with a set of easy steps.

Open Disk Drill by clicking on the app's icon. Disk Drill will detect all connected digital devices. This program supports a wide variety of devices, including internal and external hard drives, USB based drives, memory cards and more. Select the device that contains your .FH8 file(s).

In addition, Disk Drill lets you work on image files. An image file is a bit-by-bit copy of a digital drive. Thus, it has all the data contained on the original drive, including deleted .FH8 files. Image copies are widely used in Digital Forensics, as they allow the analyst to work on an exact copy, while keeping the original legal evidence untouched.

Narrow your FH8 file recovery by selecting the .FH8 file extension from the "Preferences" menu. In this way, your scan will be faster.

Scan the drive. You can pause or cancel the process at any time. You can also save your FH8 recovery session, and continue later on, without losing any of the work already done. This feature can be of importance when working with a device of a large size, as in this case the FH8 file recovery can take several hours.

Once the scan is done, Disk Drill presents the results in the manner of a list. This list can be narrowed down by using the available filters by date or size.

Notice that, in the case that Disk Drill couldn't find the original name of a .FH8 file, it will assign a generic name to the .FH8 file, such as file001.fh8.

Select the .FH8 file(s) that you need, and retrieve it (them) to a folder of your choice.
That is all you need to do to recover .FH8 files!