What Is FCPEVENT File Format?
Final Cut Pro X is a video editing app, initially developed by Apple and released in 2011. It is part of the Pro Apps family of programs. The app is available for OS X based systems only.
Characteristics and Uses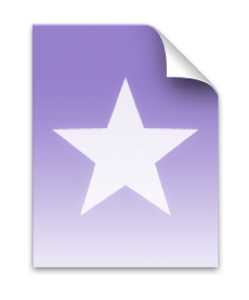 This app uses events to organize and store media, which are bundled together in sequences, forming a project.
Event information is contained in FCPEVENT files, which include media and metadata associated with the media.
An event is a database that stores references to the original media files. A project is a database that stores references to one or more event databases. Each event and project are assigned unique ID numbers. There is one project folder that contains all project files. In order to store the information, FCPEVENT uses a SQLite database; and thus, it can be edited by using a SQLite editor.
Final Cut Pro X (FCPX)
Final Cut Pro X inherits its name from its predecessor Final Cut Pro. Apple rewrote the application in Cocoa, based on the old version, but adding code from other sources such as iMovie. Among its many technical improvements, FCPX is written as a 64 bit application. This allows the use of 4GB or more of memory. It also utilizes all CPU cores using Apple's Central Grand Dispatch application.
FCPX supports many native camera and audio formats. Supported Video formats include QuickTime formats, iFrame, Motion JPEG, REDCODE RAW, XF-AVC and more. Supported Audio formats are MP3, CAF, BWF, AAC, AIFF, MP4 and WAV.
Many major television shows and movies have been edited with FCPX. Films include: Young Detective Dee: Rise of the Sea Dragon (2013), Focus (2015), 600 Miles (2015), Saved by Grace (2016), Whisky Tango Foxtrot (2016), the Spanish movie: El Hombre de las Mil Caras (2016), and Geostorm (2017). Television shows include: Leverage (2014), O.J. Speaks: The Hidden Tapes (2015), Challenger Disaster: Lost Tapes (2016), and more.
Program That Open FCPEVENT Files
Mac:
How to Recover Deleted FCPEVENT Files
The importance of FCPEVENT file recovery is demonstrated by the large pool of amateur and professional users of Final Cut Pro.
Fortunately, there is a software application for FCPEVENT recovery. Its name is Disk Drill, and it is available for free!

Data recovery for free
Your Companion for Deleted Files Recovery
The steps to recover FCPEVENT files are:
Download the app from the above links.
Click on the installer's icon and follow the indicated steps.
Click on the Disk Drill icon. The app will detect all connected devices. Select the one that contains your deleted FCPEVENT files. Disk Drill can recover FCPEVENT files from a variety of devices, such as internal and external hard drives, USB flash drives, memory cards, iPhones, and many more.
Press the "RECOVER" button next to the selected drive. Disk Drill will begin the scan, and will present the results in a list form. This list can be narrowed by filtering it according to size or date.
Select the files you want and retrieve them to a folder of your choice.
Your FCPEVENT file recovery is done!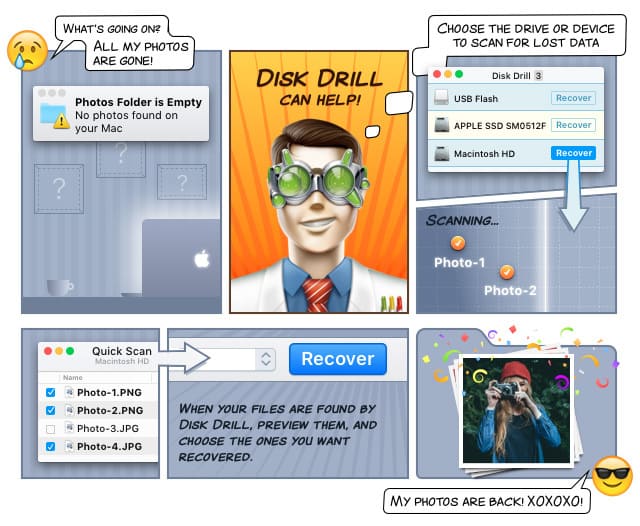 How to Use Image Files to Recover FCPEVENT Files
Image files are a bit-by-bit copy of a drive. As they are an exact copy of the original source, they have some advantages and some disadvantages. On the positive side, the image copy will include all information stored in the original drive. This includes deleted files not yet overwritten by the file system. On the downside, the image copy will have the same size as the original drive. Therefore it may include empty spaces.
However, as image copies include all files, they are very useful to perform FCPEVENT file recovery, without having the risk of changing anything on the original drive. For this reason, the use of image files is a standard practice in the area of Computer Forensics.
Image files are also useful for backup purposes, as they give you an alternative file format. If you are serious about a backup, you should follow the 3x2x1 rule: three backups, 2 different formats, one in a different device. Thus, a good practice is to use an image file, which contains all data in the drive, as one of the formats.
Here Disk Drill comes to your help again. This app has the functionality to create image files in some of the most common file formats such as img and iso. The advantage of these formats is that by being quite popular amongst users, you can find many other apps to open them on the market.