What is ARW File Format
The ARW file format is used by three DSC Series of Sony cameras. However, it is usually linked to the alpha DSLR series. ARW stands for Sony Alpha Raw, and this format is based on the TIFF specification. It is similar to other Sony's raw formats such as SR2 and SRF.v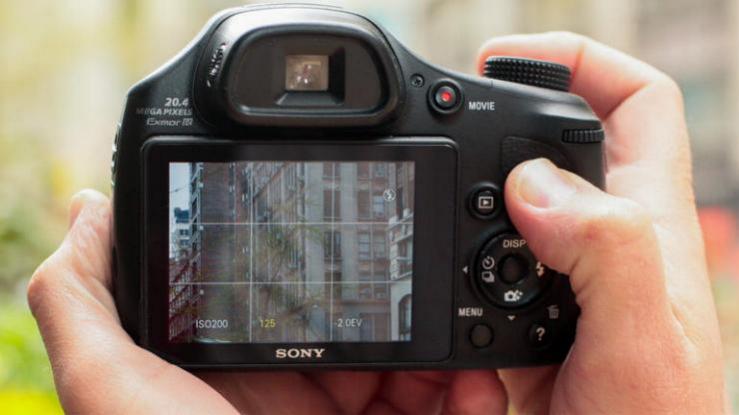 The TIFF file format is used to store raster graphics images. It was developed by Aldus Corporation, which was bought subsequently by Macromedia and Adobe Systems. At present Adobe holds the copyright of the TIFF specification, which can be obtained from their website. Besides, the TIFF file format is defined in the standard ISO 12639:2004 / Amd. 1:2007 – Use of JBIG2-Amd2 compression in TIFF/IT.
The TIFF file format uses header tags to store information about the image, including size, definition, image-data arrangement, compression data, etc. A TIFF file can be a container of lossy and of lossless data, it can also contain vector-based objects. The file can also include some private tags, containing proprietary information from the developer.
An .ARW file contains raw, uncompressed data obtained from a camera sensor. As different cameras use different sensors, the data captured may be in different formats, although all of them under an .ARW file extension. Therefore, you should check the documentation, before assuming that a program supports an .ARW file for a specific camera.
As an .ARW file contains raw data, it cannot be viewed directly from many applications and browsers. This program is freely available for Windows, and can be used to display ARW files.
Sony is a Japanese corporation with headquarters in Tokyo. It is involved in the gaming, electronics, entertainment and financial industries. This company has introduced some important electronic products, such as the floppy disk, the Compact Disk and the Blue-ray Disk to the market.
The Sony α is a camera system introduced in 2006, and it is based on the Konica Minolta camera technologies, which Sony obtained after acquiring the company.
How to Open ARW Files
After installing the Sony RAW Driver, you can open an ARW file with many Windows programs, such as Windows Photos, Adobe Photoshop, Corel PaintShop, and more.
How to Recover Deleted ARW Files
Life is full of unpleasant experiences that turn out to be happy ones. Recovering an unintentionally deleted .ARW file with Disk Drill is one of them.
Disk Drill is a data recovery application that uses intelligent algorithms to repair and recover data from deleted files still available on a drive. The fact behind them is that when you deleted your file, you actually only removed a link to the content. The actual data remains intact on the drive, until overwritten by another file.
Another great thing about this ARW file recovery app it that it is available for free!

Data recovery for free
Your Companion for Deleted Files Recovery
Steps for Recovering ARW Files Successfully
Once you have downloaded the installer, follow the steps below to recover ARW files:
Install Disk Drill by clicking on the installer's icon and following the given steps. The installer will tell you what to do in a clear manner.
Open Disk Drill by clicking on the app's icon. The program will automatically detect all connected devices.

💡 Disk Drill supports a wide variety of digital devices, such as internal and external hard drives, USB based drives, memory cards, iPads and more.
📍In addition, the program supports image files, which are a bit-by-bit copy of a digital device. As they are an exact copy, they contain the same data as the original device; including deleted .ARW files, whose content still remains on the drive.

Narrow the ARW recovery by selecting .ARW file extension from the "Preferences" menu. In this manner, your ARW file recovery will be more efficient and faster.
Begin the ARW recovery process. You can cancel or pause it at any time. You can also save the session and continue later on, without the fear of losing any of the work already done. This option is particularly useful when working with devices of a large size, as they usually may take several hours of processing.
Once the .ARW file recovery is done, Disk Drill presents the results in the form of a list. This list can be narrowed down by using the available filters by date or time. If Disk Drill couldn't find the original name of an .arw file, it will display a generic name, such as file001.arw.
Select the .ARW file(s) that you are interested in, and retrieve it (them) to a folder of your choice.
Your ARW file recovery is completed!