This is 7. The World is Not Enough
The New iPhone 7
The last in the line of iPhones, the new Apple iPhone 7 comes in two models: iPhone 7 Smartphone and iPhone 7 Plus Phablet. They were released on September 16, 2016, and they are the successors of the iPhone 6 and iPhone 6 Plus respectively.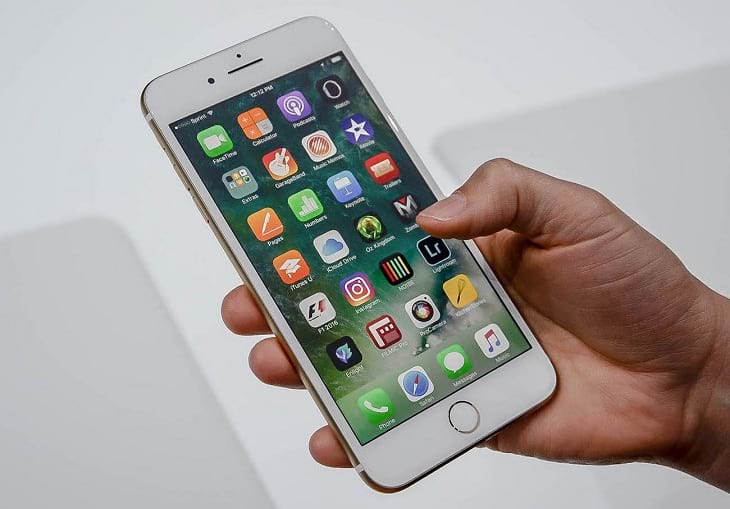 What's New in iPhone 7
When comparing the iPhone 7 vs iPhone 6, it shows that they almost look identical.
However, there are some good reasons to consider an upgrade, as the new iPhone 7 comes with some new features that deserve special consideration. The main ones are:
The processor is faster. The cameras have been upgraded, so you can now take sharper pictures, particularly in low light conditions. It also includes optical image stabilization, and the battery lasts longer. In addition, the iPhone 7 is water resistant, and comes with stereo speakers.
On the downside, the 3.5 mm headphone jack connector is missing and has been replaced with the new Tactic Engine Vibration feedback system.
The iPhone 7 and iPhone 7 Plus are offered in the previous colors, Silver, Gold and Rose Gold, and also in new Black and "Jet Black" colors.
The Jet Black color is obtained through several steps. First, there is an anodization, which creates a face of porous aluminum oxide. Second, the cover is "wiped" with a machine using a powdered compound that is absorbed by the aluminum oxide. Third, the finishing process consist of an ultra-fine particle bath.
The new iPhone 7 has a touch and pressure-sensitive button, which replaces the Home button in the iPhone 6. This new button is provided with haptic feedback via the Apple Tactic Engine. As it requires skin contact, it is not possible to use it with gloves, and users must become familiar with it, because it doesn't provide the typical "click" feedback.
iPhone 7 Technical Specifications
The iPhone 7 specs are as follows:
Manufacturer: Foxconn
Dimensions: 
7  – 38.3mm (5.44 in) H, 67.1 mm (2.64 in) W, 7.1 mm (0.28 in) D
7 Plus – 158.2 mm (6.23 in) H, 77.9 mm(3.07 in) W, 7.3 mm (0.29 in) D
Weight:                            
7 – 138 g                                                  
7 Plus – 188 g
Operating System: iOS10
Chip: A10 Fusion Chip 64-bit
CPU: 2.30 GHz quad-core (two used) 64-bit ARM v8-A
GPU: hexa-core GPU
Memory:         
7 – 2 GB LPDDR4 RAM                       
7 Plus – 3 GB LPDDR4 RAM
Storage: 32, 128 and 256 GB
Battery:                        
7 – 3.80 V 7.45 W.h Li-Po                 
7 Plus – 3.82 V 11.10 W.h Li-Po
Display:          
7 – 4.7 in (120 mm) Retina HD: LED-backlit IPS LCD
7 Plus – 5.5 in (140 mm) Retina HD: LED-backlit IPS LCP
Sound: Stereo Speakers
Music Play: Up to 40h
Sensors: Fingerprint, accelerometer, gyro, proximity, compass, barometer
Browser: HTML5 (Safari)
Splash, Water and Dust Resistant
iPhone 7 Price
The price of the iPhone 7 varies according to the storage capacity. Below is a list with the present iPhone 7 prices:
iPhone 7: 32 GB – US $ 649, 128 GB – US $ 749, and 256 GB – US $ 849. The iPhone 7 Plus 32 GB is priced at US $ 769.
iPhone 7 Reception and Sales
In general, the new iPhone 7 and iPhone 7 Plus have been very well received, and most colors were sold out even before the release.
However, there is a consumer group called SUMofUS that complained about the lack of the headphone jack connector, and they petitioned via the internet reaching 300,000 signatures. Also, Apple's vice president, Philip Schiller was mocked when he announced the change, because he said that this step required courage from Apple.
iPhone 7 Data Recovery
It is easy to lose data in a digital device. It could be an unintended delete, a failed jailbreak, a system failure, or many other reasons. Fortunately there is an iPhone 7 data recovery software available. It is named Disk Drill and it is available for free.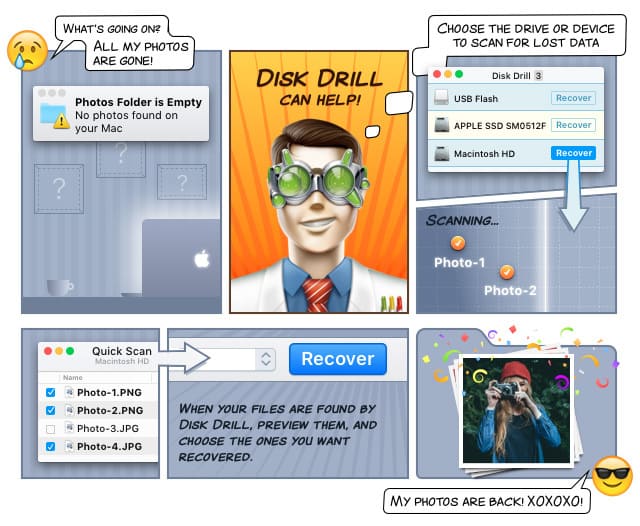 Data recovery for free
Your Companion for Deleted Files Recovery
Developed by Cleverfiles, Disk Drill is available in more than 10 languages, including English, Turkish, Taiwanese, Arabic, Malaysian, and Korean. It can support basically any iOS 5 – 10 device.
The procedure is straightforward. Just download Disk Drill on your Mac, open it, connect your iPhone 7 to the computer, search for your iPhone in Disk Drill, click "Recover", and wait for the scanning to complete. Once the results are presented, select which file(s) you want to recover, and it's done.
Disk Drill also lets you scan iTunes backups stored on your Mac.