Before the arrival of Google Chromecast it was necessary to install additional software to wirelessly send photos, audio, and videos to your television through your Mac. Chromecast setup on Mac is easy and changes everything in regards to digital media streaming. This article will show you the A-Z of Google Chromecast and teach you how to Chromecast from Mac. Using this Chromecast setup on mac it will be possible to view content on a big screen in the comfort of your home or even at the office.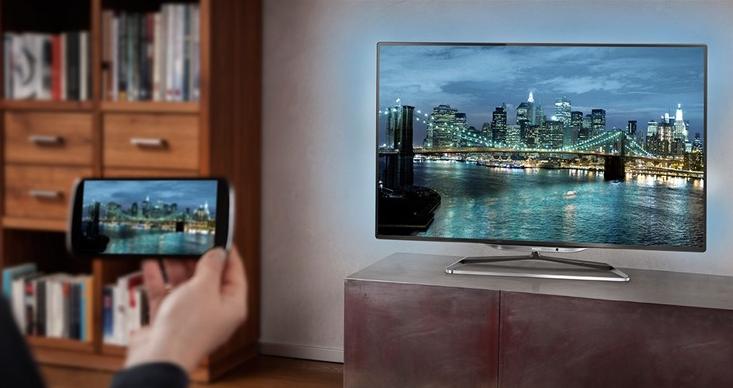 What are the requirements for setting up Google Chromecast?
To broadcast audio or video wirelessly from your Mac to the big screen (TV), you will need a Google Chromecast, a Television or projector, Chrome web browser (free for Mac), a WiFi network, and of course a Mac computer. These simple steps take just a few moments and will have you on the way to wireless content streaming.
Step 1: Getting started
Before we get started, this is what is packaged in your Google Chromecast box: The Google Chromecast, USB Type-A to USB Micro-B cable (for charging), Chromecast HDMI dongle, HDMI short extension cable, and a power supply. Before you can use the Chromecast app from Mac, the physical setup (manually connecting your Google Chromecast to your TV without the use of WiFi network) and the software setup (with the help of WiFi network) needs to be done.
Connecting your Chromecast
Connect your Google Chromecast to the HDMI socket on the back of your TV. Insert your USB Micro-B connector into your Google Chromecast dongle, and connect the USB Type-A connector into a spare USB port on the TV. If your TV does not have a USB port Google has included a power cube to plug the power portion of the Chromecast into a nearby electrical outlet.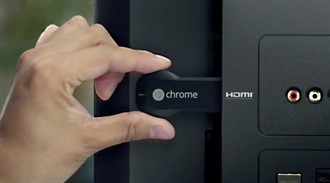 Hard to reach spaces? Don't worry, use the short HDMI extender cable to extend the range of the Chromecast connection and gain more clearance in tight spaces.
Now you are ready to turn on your television. Ensure your input source to the HDMI channel corresponds to the HDMI socket which the Google Chromecast is connected. Many modern TVs will automatically switch inputs once they detected a new device connected.
Easy isn't it? Now let's move on to the next step…
Step 2: Google Chromecast setup
To successfully set up the Google Chromecast you need to connect to a WiFI network on your Mac, this needs to be the same WiFi network you want your Chromecast to connect to and use. Remember that Chromecast requires a constant network connection to function properly and does not work properly offline.
Software Setup
Open your Chrome web browser and go to http://www.chromecast.com/setup, download the Chromecast DMG by clicking the blue Download button and install the Chromecast app for Mac. Make sure to agree to the license terms (after reading them) and click the ACCEPT button.
After clicking the accept button the app will search for available Chromecast devices on your network.
💡 NOTE: If you have an iOS or Android device available setup is much faster and easier with the Google Home app which is available via a free download in the App Store (or Play Store), we suggest this method when possible.
Is the search taking too long? Make sure the Chromecast is connected to the same WiFi network as your Mac and is positioned within range of your router.
If your Mac is unable to find your Chromecast check your Wifi or switch your Mac's WiFi network to 2.4 GHz mode instead of 5GHZ or mixed.
Next, configure the Chromecast by clicking the blue Set Up button. Click the applicable setup button next to your detected Chromecast and select your country from the dropdown list.
Make sure the displayed code on your Chromecast app is the same as the code displaying on your TV screen. Ensure you double check the codes before clicking the "that's my code button", you wouldn't want to accidently pair to another Chromecast in your house!
Once you are connected, a confirmation message will display on your Mac and television, "Congratulations! You are ready to cast".
Step 3: Set up Chromecast Mac
Once you have configured the Chromecast dongle to connect to the WiFi network, you will get an invitation message from the Chromecast app to install the Chromecast browser extension.
Click the blue "Get Cast Extension" button and then click the add button. A popup confirmation message will appear on the screen and the Google Chromecast icon will appear in the toolbar of the Chrome browser on your Mac.
Step 4: How to use Chromecast on Mac
It's very straightforward to set up Chromecast Mac and so is casting media! Click the cast icon in the Chrome browser toolbar to enable the cast extension. The contents of the Chrome browser tab will show on your big screen (TV). You can select to stream a specific browser tab or the entire screen.
💡 NOTE: Cast is operational when the icon is blue, and not grey.
3 Best Alternatives to Chromcast 
1. Amazon Fire TV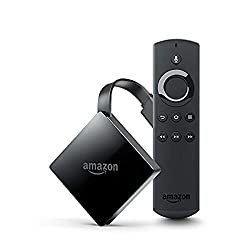 2. Roku Streaming Stick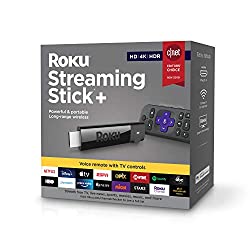 3. Fire TV Cube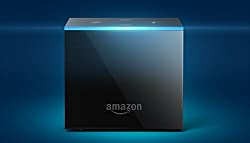 What apps can I stream from my device to Chromecast?
You can stream BBC iPlayer, Google Play Music, HBO GO, Hulu Plus, Netflix, Pandora, Plex, PostTV, RealPlayer Cloud, Red Bull TV, Songza, Vevo, Viki, YouTube and many others. Please note that this list varies in some countries. New services are added quite often and many websites with videos have built in "cast" functionality, you do not need to use the cast icon in the toolbar when this is available, it will appear directly in the media player. You can test this out by visiting YouTube for example, you will notice the cast icon directly in the video.
Can you stream videos from VLC to Chromecast on Mac?
Currently there is no workable solution for VLC Chromecast Mac. However there are free apps with the same features of VLC available that will help you cast files from your Mac to Chromecast. We do not have a list in this article as there are many options available and they change frequently. You can also drag and drop most media files into Google Chrome to play them in the browser. Once they are playing in the browser you can use the "Cast" icon to stream the files to your TV.
Performance tips for Chromecast on Mac
When streaming videos from Google Chrome on Mac to your Google Chromecast you will notice that the quality varies greatly. Poor quality is usually the result of poor network conditions or "full tab" and "full screen" streaming. The best way to stream media is by using a direct connection, this occurs on sites that have "native" support for Chromecast. Sites that have native support are ones such as YouTube and Netflix where the icon appears in the video player on the site and not in the toolbar of Google Chrome.
When direct streaming media your computer only instructs the Chromecast to stream the media but does not actually stream all of the media to the Chromecast. This results in far superior quality video than streaming browser tabs and fullscreen on your Mac. You can find quite a few Google Chrome Extensions which also mac it possible to direct stream sites that do not have native support.
How to stream lost files from your Mac to Chromecast
You can get your lost videos or images back using Disk Drill and stream them from Mac to Chromecast.
Disk Drill is a user-friendly data recovery tool for Mac users that will help to recover lost or deleted files including photos, videos, music, and vital business documents. With the help of this recovery tool, you can restore your lost memories and cast them from your Mac.
Disk Drill also features many free features such as a duplicate file finder which helps locate and remove duplicate files thus freeing up more space on your Mac.
Other great extra tools such as disk health, Mac cleanup, recovery drive, data protection and backup available for free with Disk Drill.
Why choose Disk Drill for data recovery?
Simple, Disk Drill works very well. It recovers all well-known file formats and over 300 other file types in total. Disk Drill can recover just about any file you have lost with multiple advanced recovery methods including Deep Scan. With support for all major devices Disk Drill is a one stop solution for getting back lost files such as videos.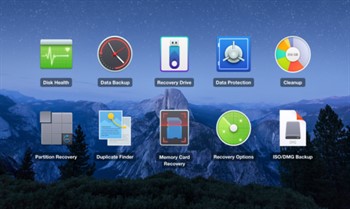 Disk Drill's powerful feature list doesn't stop with just a variety of scanning methods. Disk Drill can also scan mobile devices, memory cards and just about anything else that your Mac computer can detect and read. Recovery Vault and Guaranteed Recovery help to ensure your files are safe from future data loss and protect your chances of success recovery should the inevitable occur.

Data recovery for free
Your Companion for Deleted Files Recovery
👍
Pro Tip:
You can find many great videos about Disk Drill online including our new tutorial and introduction videos on
YouTube
. Now that you have your Chromecast setup to stream from Mac you can learn about Disk Drill from the comfort of your own living room, just a few clicks to stream and a few more for easy file protection and recovery.