Top 15 Best iPhone Apps for 2018
In this article, we bring you top 15 best iPhone apps for 2018. Our selection includes both the best free iPhone apps as well as the best paid iPhone apps. Narrowing down the over two million apps that are currently available in App Store to just 15 wasn't easy, but we can say with confidence that this list has something for everyone.
We feel a certain obligation to start our list of the best apps for the iPhone with 1Password, a popular password manager that allows you to store all your passwords in a secure vault protected with a master password. When you need to sign in to a website or app, you just open 1Password and use your master password or Face ID to log in. 1Password will then automatically fill in the right login credentials, freeing you from the burden of having to remember dozens of different passwords and being much safer than if you were to use a single password everywhere.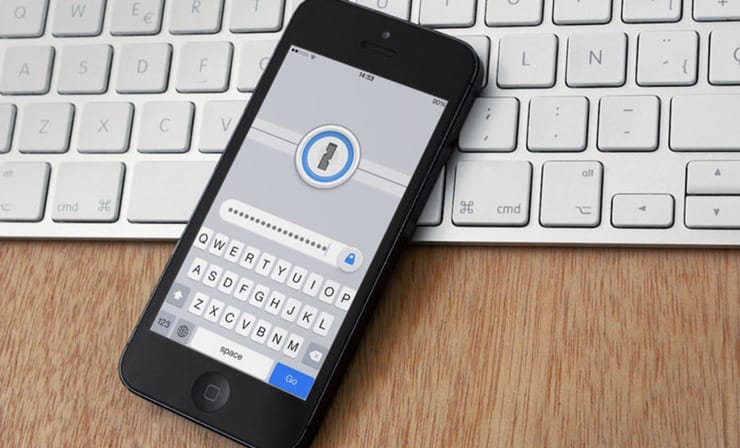 iPhones were always known for their excellent camera. While it can't match the quality of professional DSLRs (yet), its resolution, level of detail, and color accuracy are all so great that achieving professional results is easily possible. The only thing missing is manual controls that would let you take complete control of your exposition. The solution is ProCam 5, the best advanced camera app for iOS. ProCam 5 can shoot RAW pictures, record 4K video, and even help you record mesmerizing time-lapses.
Podcasts are a great way how you can brighten up your morning commute, relax in the shower, or spend idle time at work. But once you find a few podcasts that you like and want to keep up with, manual podcast management becomes an issue. With Pocket Casts, you can not only manage your favorite podcasts with ease, but also discover new podcasts based on your interests and download them with a single tap for offline playback. Pocket Casts can keep your subscriptions synchronized across multiple devices, so you can always easily pick up where you left off.
Distraction is the enemy of writing. The developers of iA Writer know this, and they developed an elegantly simple writing app that can help you start writing even if procrastination is your middle name. iA Writer supports iCloud document synchronization, and it can convert your documents to Microsoft Word or publish them directly to WordPress and Medium. If you're a night owl, you can use the night mode to protect your eyes. Because iA Writer is so versatile, you don't have to be an aspiring writer to have a use for iA Writer, which is why it deserves a place among the best apps for iPhone.
Most web browsers these days offer private browsing functionality, but they seldom go far enough in their effort to protect the privacy of their users. Firefox Focus is different because it's built from the ground up with privacy in mind. Not only does Firefox Focus automatically delete your browsing history when you close it, including passwords and cookies, but it also blocks ads and stops online trackers. We highly recommend you keep Firefox Focus on your iPhone as an alternative to Safari.
Yes, the best photo editor on iOS comes from Google, the company behind the Android operating system. Snapseed is one of the best apps for iPhone 7 and iPhone 8 because it offers 29 tools and filters and costs $0. It can open both JPGs and RAW pictures, add stylized and plain text, selectively remove certain parts of the picture, and much more. The app is very intuitive, and we promise that it won't take you more than a few minutes to learn how to use most of its features.
Apple Maps used to be horrible, and now they are okay. But if okay isn't good enough for you, then you should definitely install Google Maps and experience how easy navigating your world can be with real-time ETAs and traffic conditions. Google Maps has accurate maps in 220 countries and territories, transit schedules and maps for over 15,000 cities, and detailed business information on over 100 million places. It also works offline, which is a great plus if you don't like to rely on your mobile data alone.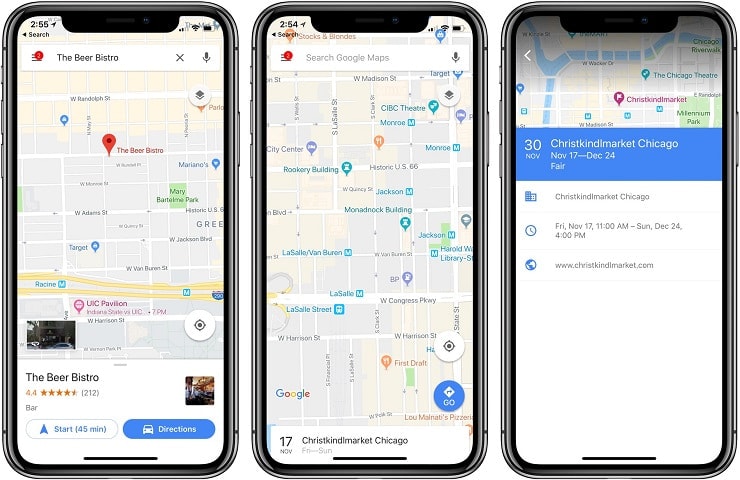 Keeping paper documents organized in the day and age of email and cloud storage can be a hassle. Scanbot is widely considered to be the best mobile scanner app for documents and QR codes, and it's also one of the best apps for iPhone 8 and older. With Scanbot, you can scan premium quality PDFs or JPGs with 200 dpi and higher, fax or email them with a press of a button, and upload them to your iCloud Drive, Dropbox, Box, or other supported cloud services.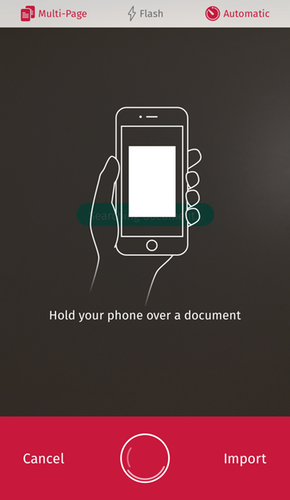 Kitchen Stories isn't an ordinary cooking app with recipes. It's a door leading to a wonderful world of flavors and smells. The app features step-by-step photo instructions, detailed recipe videos, a whole library of how-to videos that can teach you anything from the basic cooking skills to advanced techniques used by professional chefs. Kitchen Stories is also about a thriving community of users with passion for culinary arts.
PhoneSheriff is the best parental control app for iPhone. It can block phone numbers from outbound and inbound calls, set custom time restrictions, block apps, monitor text messages, send custom activity alerts, track location in real-time, and a lot more. It works on all iOS phones and tablets and has been praised by many major tech websites and news outlets.
While Apple's email app for iOS does a lot of things right, most iPhone users only use Gmail for all their emailing needs. And no other email client offers a better Gmail experience than Inbox by Gmail, which is why we consider it to be the best email app for iPhone. Inbox by Gmail knowns that some emails are just more important than others, and it ensures that the important stuff won't end up buried deep under a huge pile of spam.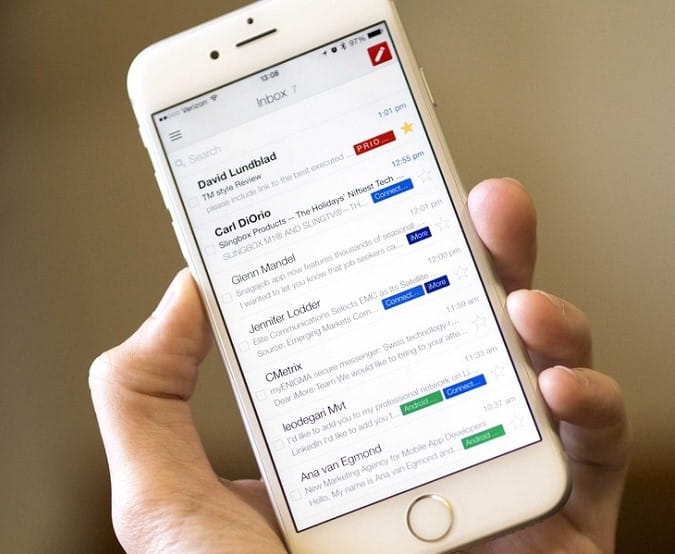 There's a good reason why Spotify is the number one music app in App Store and the best music app for iPhone: it simply rocks in every possible way. From the latest pop hits to obscure Japanese jazz artists — Spotify's music collection is enormous, and the official iOS app is polished and very functional. If you don't mind ads and limited audio quality, then you can listen to Spotify for free, but we think Spotify's premium subscription is worth it. If you're looking for the best music app for iPhone, look no further: Spotify.
Fantastical 2 is the best calendar app for iPhone because it integrates such advanced features as natural language parsing in an extremely user-friendly way. Like most other calendar apps, Fantastical 2 can help you set reminders, display your events in multiple views, manage the birthdays of your friends and family, and do other useful things. Fantastical 2 supports the same calendar services as the built-in Calendar app, including iCloud, Google Calendar, Exchange, and others. The app is fully localized in several major languages, and the developer releases updates with improvements and new features on a regular basis.
How do you improve something as simple as the default voice recording app? With technology, of course! Just Press Record is one of our favorite iPhone apps because it offers the ultimate mobile audio recording experience. As convenient as voice recordings apps are, they have one huge problem: the more you record, the harder it becomes to organize your library of recordings and find the right recording. In fact, it can take multiple tries and errors to find a single recording, which is time-consuming and can be very frustrating.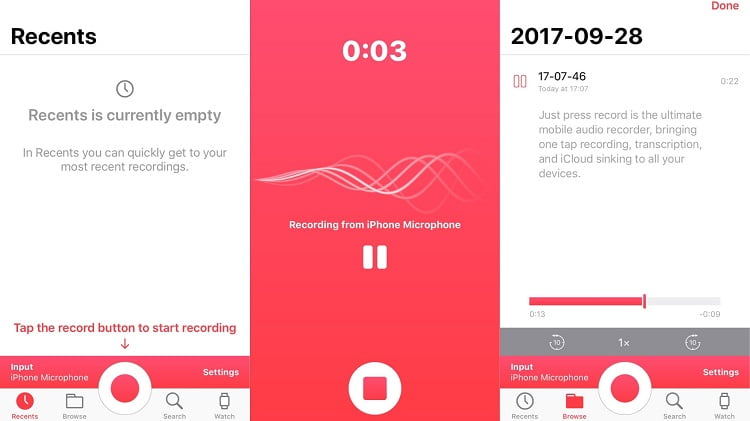 Just Press Records solves this problem by automatically transcribing speech into searchable text. This allows you to see at a glance what information your recordings contain and makes it very easy to search through recordings even if you have hundreds of them on your iPhone. The app supports over 30 languages, and it can also synchronize your library of recordings to iCloud Drive. If recording audio is part of your job, you will be pleased to know that Just Press Record supports external microphones connected via the Lighting Port and can record high-quality audio up to 96 kHz and 24 bits.
If you have trouble finding motivation to run, this app is guaranteed to motivate you to put on your running shoots and keep the tempo. Zombies, Run! is an immersive running game and audio adventure where every run is a thrilling mission with a clear objective that you must complete in order to progress in your very own zombie adventure story. The app plays a mix of songs from your own playlist and audio drama recorded by professional voice actors.