Disk Drill features iOS data recovery among other added functionality. When scanning your iPhone or iPad for lost data, the results Disk Drill produces look different from what you are used to when recovering data from a hard drive or partition. iOS scanning results are also differently grouped and sorted.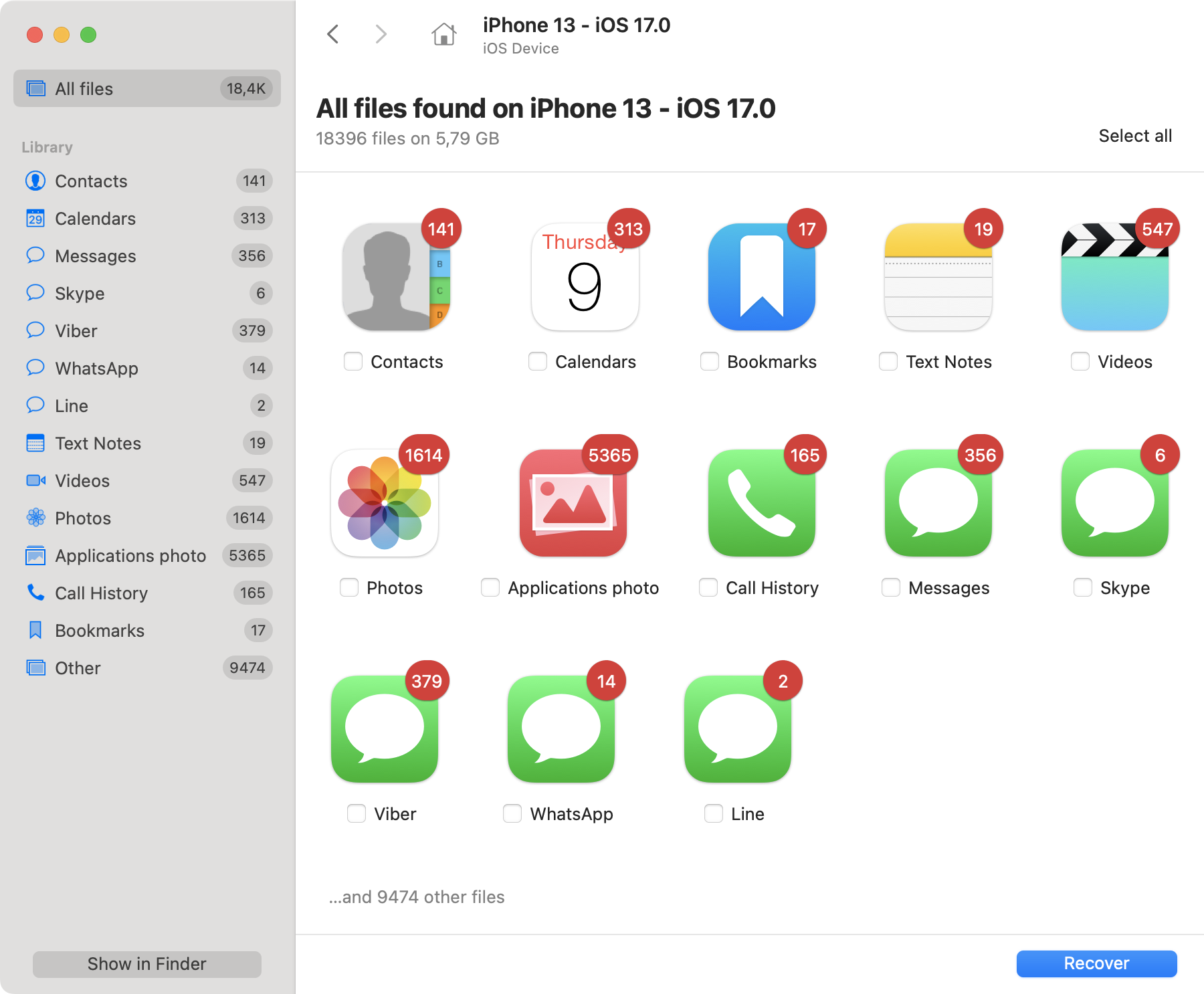 This is caused by the fact that iOS recovery uses a completely different algorithm to get the lost data back. Instead of scanning the surface of the device's storage, Disk Drill analyzes iTunes backups as direct memory access is only available for jailbroken iOS devices, and that is not the scope Disk Drill is operating in.
Disk Drill is capable of recovering a limited number of file types from iOS devices: Contacts, Chats, Images among them. That is why the scanning results you are presented with after starting your iPhone or iPad data recovery are organized by the types supported. So, the regular recovery methods, like Quick and Deep Scan, or Catalog Rebuild, are not available for iOS recovery.
.updated:
June 3, 2021
author: