Disk Drill allows you to search for duplicated files and remove them in order to free additional disk space. This option is tightly integrated in Disk Drill, so that you can remove duplicates directly from the application.
To check a drive or a folder for duplicates, perform the following:
Click Find duplicates in the main menu above.
Drag and drop a folder that you want to check or click Add folder and browse to it in Finder.

Click Scan. Disk Drill will display a list of duplicating files. You can select them either by date (Newest or Oldest) or automatically (Auto) on the toolbar above by right-clicking any duplicate in the list and choosing the corresponding option (Keep newest, Keep oldest, or Auto-select duplicates).
Once the files you want to delete are marked with checkboxes, click Remove in the upper right corner. Disk Drill will clean up the folder from selected duplicates.
You can also include or exclude from the search certain folders (by clicking + or – below) and file types as well as configure other duplicate search parameters by choosing Disk Drill > Preferences > Duplicates tab: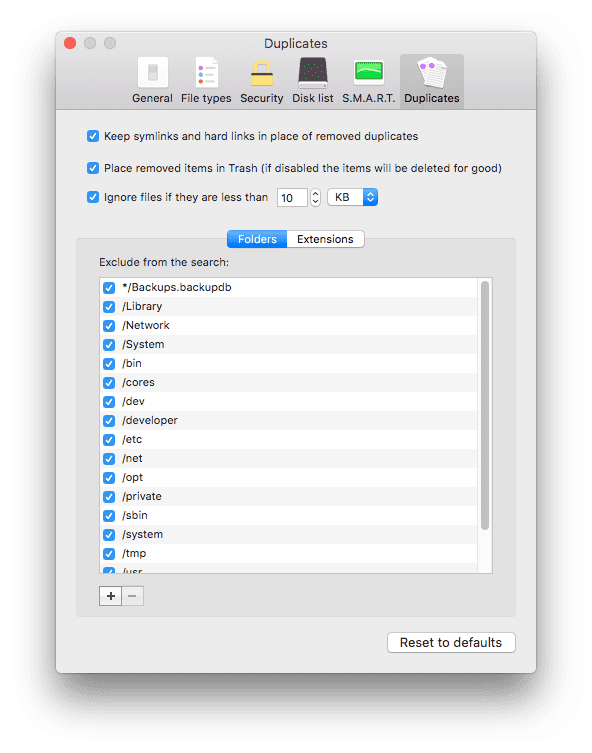 .updated:
July 25, 2018
author: