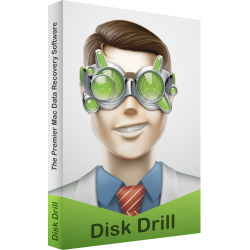 It's a big day for CleverFiles. Today we released the all-new Disk Drill 2.0 for Windows. Along with the Mac version update, this new release of Disk Drill for Windows OS marks the new line in our technological present and future.
We're thrilled to present you the latest version of Disk Drill data recovery software for Windows, complete with new tools, updated UI, improved file systems support and enhancements to help you reach to the deepest most hidden sectors of your hard drives and other storage devices.
Here are the top reasons why you should upgrade to Disk Drill 2.
Better and faster
ExFAT, EXT4 support
Tolerant reading of GPT partitions improves lost partitions recovery
New file signatures for Deep Scan
Faster byte-to-byte disk backups
Hex preview to look inside any found item and get better understanding of its recovery chances
Completely free data recovery up to 2GB
App Settings to configure Deep Scan and more
Everything else
Improved standard preview of found files
Better filtering of found items when resuming previous scans
New hotkeys: preview selected item (Enter), open Hex preview (Ctrl+Enter)
Improved disk image attaching and detaching
Minor and major UI improvements
Fixes and improvements in Windows 10.x
.updated:
June 3, 2021
author: