The arrival of Apple's iOS 10.3 software brings some subtle but welcome changes for Apple products using this operating system including the iPhone, iPad, and iPod Touch. However, even though it has a more efficient file system, the overall complexity of Apple software remains. Therefore, any data recovery is a challenge. This is where Disk Drill iOS Data Recovery application can give you some comfort. With its ease of use and ability to find many types of deleted files, it can make your file recovery painless. So, whether your Apple mobile device uses iOS 10.3 or an older version, Disk Drill can make data recovery happen.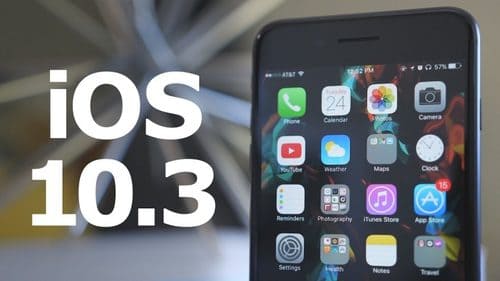 Data recovery — never a breeze on any operating system — is a special challenge on the iOS products. These products have become an extension of the phone's owner, particularly if he is using an iPhone. And these products can fall victim to damage, incomplete updates and other vulnerabilities. Jailbreaks, which make your phone free of Apple or your provider's restrictions, also make you free of warranty protection, making recovery your responsibility. All of these issues make a sophisticated recovery system vital.
iOS 10.3 Main Features
There are several enhancements in the iOS 10.3, which will be the last 10.x upgrade before the release of iOS 11 in June. These enhancements may not jump out at you, but there are some important differences from last December's 10.2 release. There is now a feature that will help you find Air Pods or your car. Another nice feature is one that checks to see if some of your older apps are not compatible with your device. Removing these out-of-date apps may speed up your phone.
Some of the upgrades also revolve around improved file systems. You may not notice the differences, but they are there and, depending on how you use your storage, they can be significant. For iCloud users, there is now a way to look at which files are taking up the most storage. There is a graph that will give you a program-by-program breakdown of how much storage each program is using.
Another new storage feature is the Apple File System ("APFS"), which has been designed to improve storage by optimizing filing and improving encryption. The new file system, which replaces the Hierarchical File System ("HFS") is intended to improve performance and security.
APFS is a breakthrough for Apple, but upgrading to iOS 10.3 may give you some trepidation over losing any existing files through an unintended deletion. This will not be an issue for a recovery applications with the flexibility and advantages of the Disk Drill iOS recovery module.
Disk Drill vs. Different iOS Versions
Yes, we are excited about Apple's iOS 10.3 release and the upcoming 11.0; but what if you are not there yet? What if you have an older version that operates an older iPhone or iPad. No problem, Disk Drill can handle any version from 5.x to 10.x. At the same time, 10.3 is no more daunting for Disk Drill than prior versions and it will be ready to recover 10.3 data as soon as you load the app.
With Disk Drill's capabilities, an iOS 10.3 data recovery can be done successfully. But we all know that Apple is not done with its upgrades. The iPhone 8 will hit the market and new software and features will follow. Disk Drill has shown that it can rise to the challenge. The application's adaptability means that it should also be able to handle the subsequent releases of the iOS as well as upcoming iTunes versions.
Recovering Data
Recovering data for an iOS device is not as simple as just searching. Often the online guidance focuses on backing up the data prior to the crash; which is the technical equivalent of closing the barn door after the horses are out. Chances are, if one is researching how to recover data, it is data that was not backed up in the first place. As technology has marched on, this has not changed and it will not change. Disk Drill has addressed how to recover files on iOS 10.3 just as it has on other versions.
The process for using the Disk Drill data recovery is quick and painless. First, Download Disk Drill to your Mac. Once you have it installed and running, connect your phone or iOS device to your Mac. The program will take a few minutes to scan your mobile device. While you are waiting, the program is doing its magic, creating an invisible file in iTunes which now holds all the recovered files. The files are rebuilt and listed for the user.
Once the app is done searching, you can now review the recovered files and photos, videos, messages, calls and calendars, etc.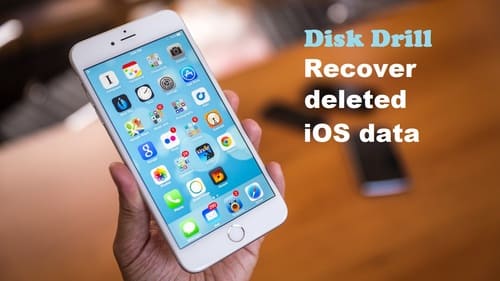 Disk Drill uses iTunes backups to recover iOS 10.3 data and will display files accordingly. This will not look like a normal file recovery which is not available on an iPhone unless that iPhone has been jailbroke. This is caused by the fact that iOS recovery uses a completely different algorithm to get the lost data back. Instead of scanning the surface of the device's storage, Disk Drill analyzes iTunes backups. It uses iTunes backups because direct memory access is only available for jailbroken iOS devices and that is not the scope Disk Drill is operating in. Lack of access means normal recovery methods are not feasible. An alternative method like Disk Drill is your vehicle.
Your iOS 10.3 Data Recovered
The Disk Drill iOS Data Recovery application can be used for file recovery on all versions of the iPhone 4 through 7 and will be ready for iPhone 8 when it is released. Other devices that it works with include the iPhone Touch, iPad/iPad Air, iPad Mini, and iPad Pro.
The types of files you recover will include vital data such as photos and text messages which you are confident are safe. However, that confidence will dissipate if or when files disappear. Nonetheless, do not despair if you find yourself with lost data. With the Disk Drill iOS Data Recovery tool, your data can be recovered. Disk Drill will make your recovery, simple, quick, and complete. Once the recovery is complete, you will be able to get back to using your phone or related devices as the appendage which it has become.
.updated:
June 3, 2021
author: