When it comes to the crunch with deleted DOC files you need a proven data recovery app. And today we will find out what Disk Drill can propose.
Disk Drill offers three data recovery algorithms and all the three are ready to help you with MS Word DOC files recovery.
The first option is Udelete one, it allows to restore files from media secured via Guaranteed Recovery or Recovery Vault beforehand.
This method (both protection and recovery stages) is absolutely free and reliable but requires enabling Guaranteed Recovery or Recovery Vault before (!) data loss happens.
The second option is recovery using the results of Quick Scan. This method is fast and easy but allows to restore files only in case the records still exist in the journal or the file table. Thus Quick Scan is great for recently deleted files.


In case you have not secured your media with Guaranteed Recovery or Recovery Vault in advance and the results of the Quick Scan are not showing your files, you still have another option – Deep Scan. Deep Scan can take quite a lot of time because it scans every sector of the media and attempts to find bits of data still remaining in a binary mess. Deep Scan is based on file signatures it already knows. DOC file signature is supported by Deep Scan so in case of accidental DOC files loss Deep Scan can help you greatly.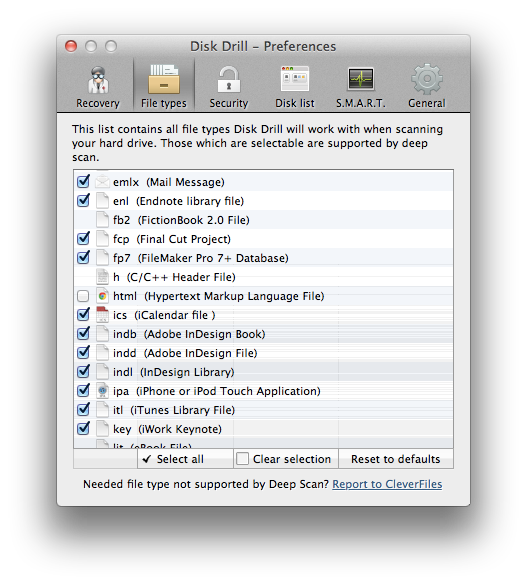 Data recovery based on Deep Scan and Quick scan results is available in PRO version. But you can preview the search results in Disk Drill Basic free edition. If the needed files are available in preview list it means that Disk Drill WILL BE ABLE to recover those files and you can upgrade to PRO version confidently.

.updated:
June 3, 2021
author: