Is there a way to change Disk Drill's UI locale without changing the locale of my macOS/Mac OS X?
Yep, that's totally possible. Starting with macOS Catalina (10.15) you can change the UI language of individual apps natively.
Disk Drill is available in more than 15 languages, and we constantly work on improving its translation. Interested in helping us out?
💡 If you are on an older version of macOS/Mac OS X you will need to use the free
App Language Chooser
from the Mac App Store.
Here are the directions on how to change the UI language of Disk Drill:
Have Disk Drill installed on your Mac.
Open System Preferences and select Language & Region.
Navigate to "Applications" sections.
Press the "+" button in the bottom-left corner of the window
Select Disk Drill from the list of the applications and choose the desired localization.
Press Add to finalize your decision.
Disk Drill restart is required for changes to apply, so consider saving your scan session.
Done! Now Disk Drill will be displayed in the language you have selected.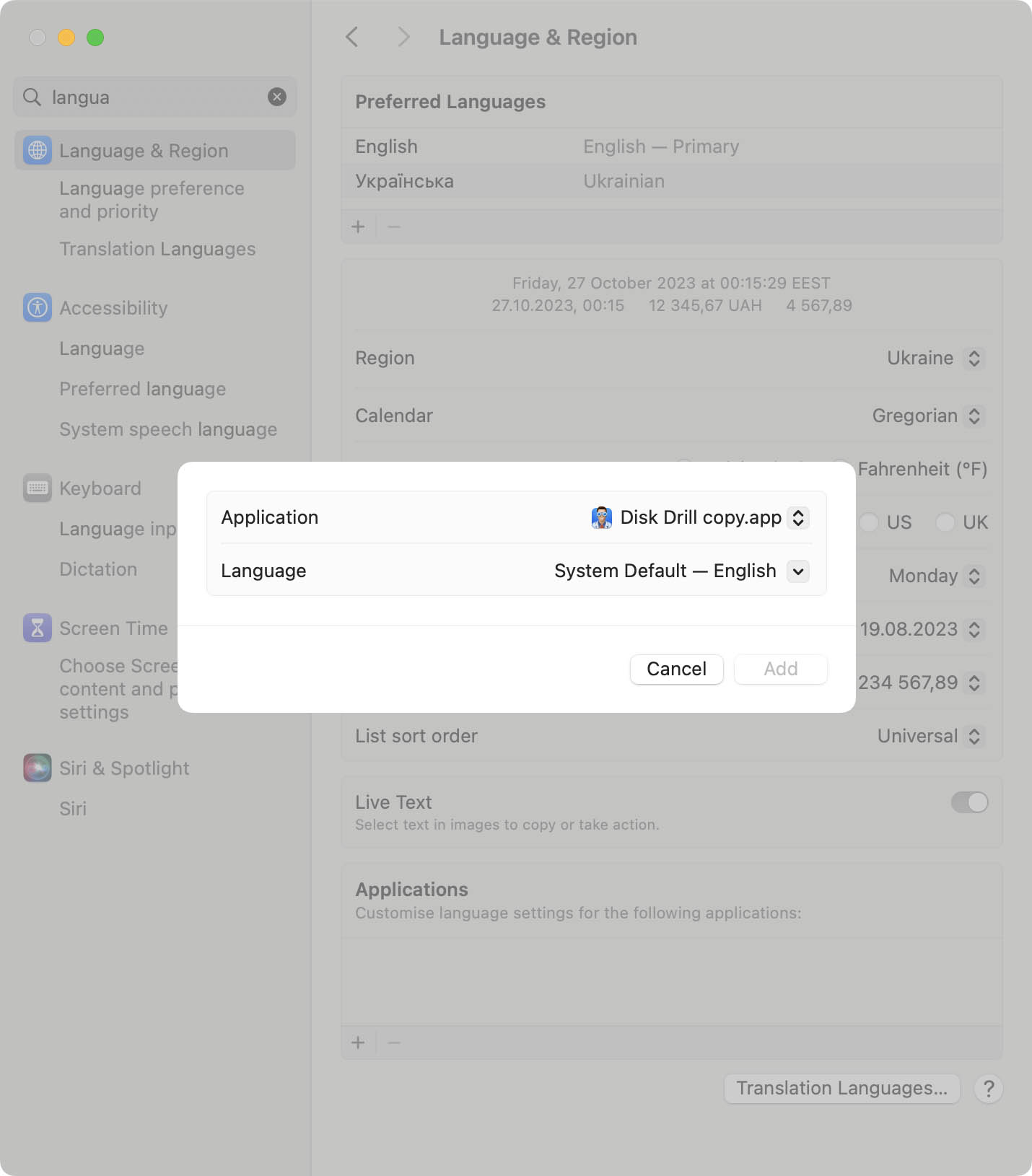 Keep in mind! The instructions above apply for one application at a time and will not change your system language. If you want to change the language of multiple apps, the process needs to be repeated for each one of them separately.
A way to change Disk Drill's UI locale in Windows
Disk Drill for Windows has a UI language switch available in the app's settings. Our team is working hard to bring you the most convenient UI with a vast language selection. We'll keep you posted.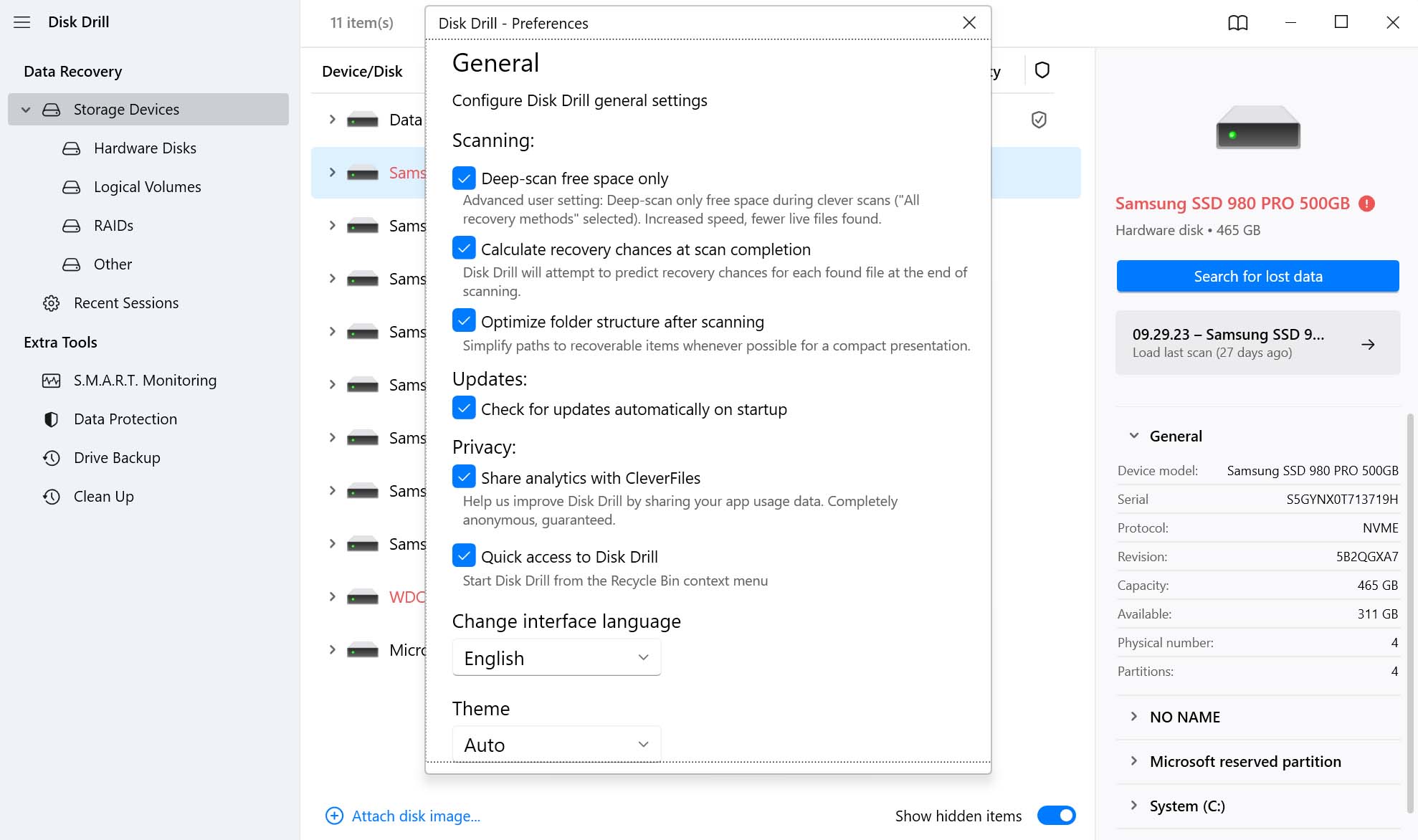 .updated:
June 3, 2021
author: