Retrospect and the RDB (Retrospect Backup Set) File Format
Not to be confused with the RDB file extension used by Nintendo or the RDB file format associated with Gear CD Suite File, TrueVector Rules Database, Oracle Database Root File, Value Navigator Database, and several other programs, the RDB file format we talk about in this article is associated with Retrospect, a well-known hybrid data protection solution for small and medium businesses.
What is a RDB File?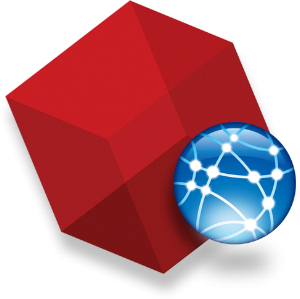 To understand what a .rdb file is, we need to first familiarize ourselves with Retrospect, the software RDB files are associated with. First versions of Retrospect were developed by Dantz Development Corporation, which was acquired by EMC Corporation in 2004. Even though the company behind the software solution kept changing on a fairly regular basis, the focus of the software has remained the same to this day.
Developed for Mac OS X, Linux, and Windows, Retrospect is a powerful cloud data protection solution that makes the most out of state-of-the-art cloud technologies and data protection mechanism. It's used, among many others, by the University of Cambridge, Stanford University, NASA, Bungie, Honeywell, SONY, Nordstrom, or Wolfram. It can be remotely managed from a desktop, server, or iOS device, and it allows IT professionals to back up data to disk, tape, or cloud.
The last-mentioned backup destination, cloud, is exactly what the latest version of Retrospect is all about. Cloud backups are safer than regular backups because they are kept off-site, providing flexible and flawless restores from anywhere. Unlike other cloud backup solutions on the market, Retrospect also supports long-term data archival, file cloning, smart restores, disaster recovery, and centralized management.
As you can likely imagine by now, Retrospect stores backups as RDB files. These files contain everything the program needs to restore data after a catastrophic hard drive failure, user error, or a natural disaster.
How to Open RDB Files?
The RDB file format used by Retrospect is a proprietary and closed format, which greatly limits the number of applications that support it. Rather than risking losing your precious backups, you should always open your RDB files only with Retrospect. If you happen to come across old backups made with Retrospect, you can download the free 45-day trial version of Retrospect for free. It will get the job done, and you may even find the program so useful that you decide to pay for the full version. Indeed, considering the rising threat of ransomware attacks, a good backup solution is a must-have weapon in your defense arsenal.
How to Recover Deleted RDB Files?
Even though you have quite limited options when it comes to opening RDB files, RDB file recovery is a much simpler affair. All you really need is Disk Drill, which is a premium data recovery software for Windows and Mac OS X. With Disk Drill, what would otherwise be a complicated and lengthy procedure takes just a few simple steps: download the program, launch it, select your storage medium, and let it do its job. After a short while, Disk Drill will present you with an organized list of all deleted files (Disk Drill supports over 200 file formats!), and you can choose which files you would like to restore and which you don't need anymore.

Data recovery for free
Your Companion for Deleted Files Recovery