What is Multimedia Card?
A MultiMediaCard (abbreviated as MMC) is type of a tiny memory card standard that is used to store data among different compatible portable devices. The first card was co-developed by Siemens AG and SanDisk in 1997. Nowadays MultimediaCards are widely used all over the world on various devices such as cellular phones, Smartphones, digital camera, video camcorders, personal computers, music players, eBooks, and PDAs. MMC have an average size of a post stamp and weighs approximately 2 grams.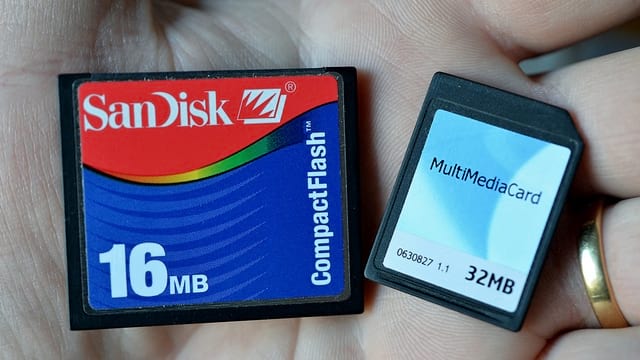 One of the greatest advantage MMC have over other removable storage devices is that they can be easily plugged to a computer and digital cameras without necessarily using an adapter or card reader. Modern Mac laptops and, other computers come with an SD slot that reads MMC. Nowadays MMCs are available in storage capacities of 2GB, 4GB, 8GB and all the way up to 512GB. They can be used in most contexts where memory cards are used.
Data Loss Scenarios on MMC and how to recover deleted files on Multimedia Cards.
Data loss on MMCs can occur in many ways. Accidental file deletion is the most problematic issue that affects most MultiMediaCard users. Other problems such as hardware failure and card damage can also occur, but the probability is quite low. Data recovery programs and tools are used to recover lost files from an MMC. These apps can reverse most data loss scenario and recover about 70% of lost files on a MultiMediaCard.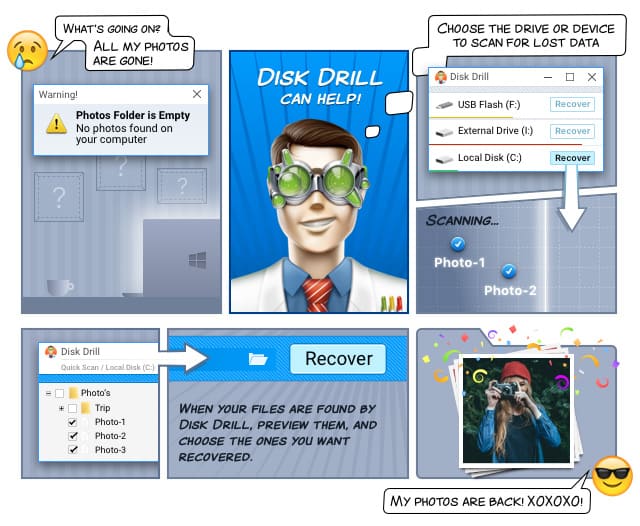 Data recovery for free
Your Companion for Deleted Files Recovery
Disk Drill – MultiMediaCard file recovery software
Disk Drill is a reliable data recovery software that can be used to recover deleted files on most storage media devices. The program is available in two options: Disk Drill free version and Disk Drill Pro. The free version can be used to recover MultiMediaCard file but with some few limitations. If you want to recover MultiMediaCard files with ease, we recommend that you upgrade to the Pro version after downloading Disk Drill Free app for Windows or Mac OS X.
Step By Step on how to perform MultiMediaCard file recovery with Disk Drill
Download Disk Drill for Windows Or Mac OS X depending on your PC platform.
Install the program on your computer.
After a successful installation process, insert your MultiMediaCard to your SD slot and make sure your computer recognizes it as a mass storage device.
Launch Disk Drill from your program list.
Disk Drill will display all storage devices connected to your PC. Locate your MultiMediaCard drive and click on the "Recovery" button to start the data recovery process.
Disk Drill will scan the drive for lost files and will try to repair 10% of your corrupt files. All undeleted recoverable files will be displayed on your screen.
Preview all the files that you had lost and save them to your PC hard drive.
Close Disk Drill when done.