Apple Computer. On Creating Addicts and Success
Apple Inc. is a multinational corporation that creates and markets consumer electronic products, personal computers, servers and software. It also distributes media content.
Founded as Apple Computer, Inc. on April 1, 1976 by friends Steve Jobs and Steve Wozniak, Apple was incorporated on January 3, 1977 in Cupertino, California.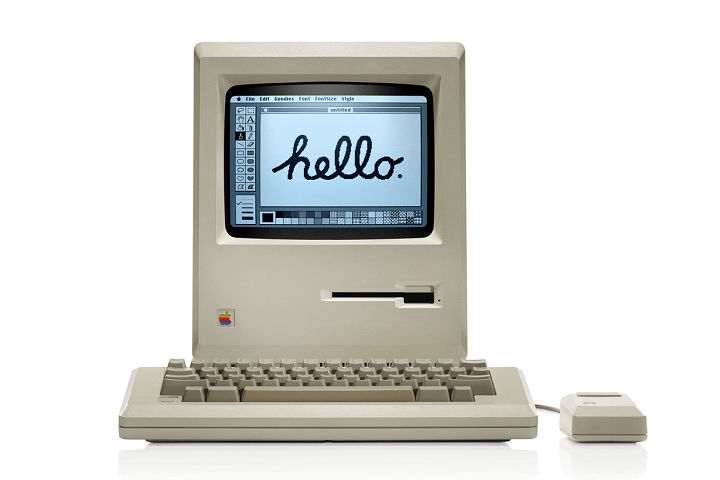 What is Apple Computer
In its beginnings, under the leadership of Jobs, Apple sold only computers. Jobs was ousted in 1985, but returned in 1995. From this moment on, he changed the direction and based Apple's vision with the idea of producing recognizable products with a simple design. In 1988 Apple launched the Mac, creating a fan following since then.
In 2001, Apple created the iPod, which changed Apple's direction so significantly, that the company changed its name to Apple, Inc. in 2007. The success of this new line of products made Apple the largest traded corporation by market capitalization since June 2015.
Apple Computer History
The first Apple computer appeared in 1977 when Jobs got an order for 50 Apple computers from The Byte Shop. They called it Apple I and they eventually sold 200 units.
The Apple I had several limitations due to the financial constraints that Jobs and Wozniak faced. In 1977 they presented the Apple II at the West Coast Computer Faire, and there Jobs met Toshio Mizushima, who became the first authorized Apple dealer in Japan.
The main lines of Apple desktop computer became the Mac and the Macintosh. Both computers created a new brand of fans, and generated income for Apple. Mac Addict Magazine called the 1985 – 89 years the first golden age of Apple.
However, Apple computer history was not always so happy. Later models didn't sell so well, a fact that prompted the exit of Steve Jobs in 1985.
After his return in 1995, Steve Jobs focused on the Mac family, and terminated the Macintosh line, after finding a loophole in the licensing contract with clone manufacturers. In 1997, he also made a deal with Microsoft, officially ending their longstanding rivalry.
In 1999 Apple launched iBook, the first Apple laptop computer, complementing its Apple desktop computer products. This tendency towards new markets reached a peak in 2001, when with the iPod, Apple began to focus on consumer electronics. This approach defined Apple's and Jobs' success. After Jobs' death in 2011 due to pancreatic cancer, Apple became the largest corporation in terms of market capitalization in 2015.
Apple Computer Store: A Place To Learn About Apple Products
Introduced on November 10, 1997, the Apple Store is more than just a store. In addition to Apple products, the Apple computer store offers free workshops and programs for kids.
The workshops range from basic to advanced levels. Some of the most common are:
Apple Watch Basics: teaches how to navigate, customize and find apps for the Apple Watch.
Discover Apple Music: teaches how to discover new artists, new music genres, and more.
Mac Basics: discover what you can do with your Mac computer.
Intro to Apple ID and iCloud: teaches how to use your Apple ID.
iPhone Videography: teaches how to make long films with your iPhone.
And several more workshops are available.
Regarding programs for kids, at present, there are two available: the Apple Camp and the Field Trip.
Third Party Apps for the Apple Computer: Complementing The Apple Computer
There is an army of apps for the Apple computer available in the market. Amongst them Disk Drill stands out for its simplicity and efficiency.
Disk Drill is a data recovery app that allows the user to restore deleted data. It was developed by Cleverfiles, and it is available as a free download on the Internet. The free version, which is available from our website, has limits in recovering data. There is also a Pro version without any limitations.

Data recovery for free
Your Companion for Deleted Files Recovery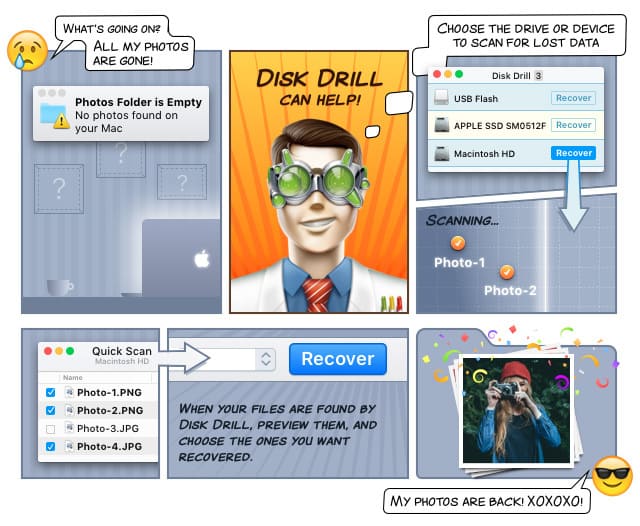 Cleverfiles has launched a new version of Disk Drill for Mac. This version comes with new and faster algorithms, more file signatures, and is available in more than 10 languages, including English, Arabic, Malaysian, Korean, Taiwanese and Turkish. It can recover data from most of Apple's devices, such as Mac computers, iPods, iPhones and iPads. It can also recover files from Android devices.