Forget about GIFs and Embrace WEBP (Image format for Web)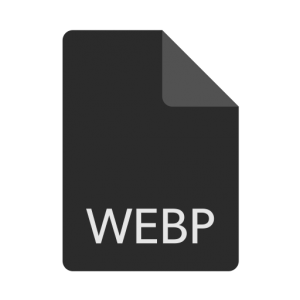 We have now entered the mobile and connected era of computing. Everybody owns a smartphone, and everybody is always connected to the internet. Yet, we still rely on the same file formats that were created back when computers were huge beige boxes and dial-up connection was prevalent.
Fortunately, there are companies who see how inadequate many established file formats are. Google is one of them, and their WebP file format could be a great alternative to the popular GIF format. Truth be told, Google doesn't deserve all the credit. The technology behind this file format was developed by On2 Technologies, a small publicly traded company founded in 1992 and later acquired by Google.
What Is a WEBP File?
The WebP file format is related to the VP8 format, which is an open and royalty free video compression format mainly used in connection with WebRTC and as a format for short looped animations. Google first announced it in 2010 as a new lossily compressed open standard for true-color graphics on the web. A year later, the company added support for animation and increase the maximum size of WebP images. Another year later, support for lossless transparency was added, and first benchmarks showed a dramatic reduction in file size when compared to PNG.
But, in the day and age of broadband internet connection and huge hard drives, file size doesn't matter nearly as much as it once used to. What matters is quality. People were craving a high-quality alternative to GIF, one that would allow them to easily share movie-like short clips on the internet. In this regard, the WebP file extension doesn't disappoint.
Today, the .WebP file format is supported by Google Chrome, Opera, and Pale Moon, with other web browsers either actively working on WebP support or planning to work on it in the near future.
How to Open WEBP Files?
The WebP file format is supported by most image viewers, including PhotoLine, ImageMagick, XnView, InfranView, and Pixelmator, just to name a few. If you don't have one of these image viewers installed on your system, you can simply open WebP files in your web browser.
Apple added WebP support in early beta versions of macOS Sierra and iOS 10. There's also a WebP codec released by Google for Windows. The codec provides WebP support for the Windows Imaging Component (WIC), which provides a consistent API for image processing so applications that support the WIC get support for image formats such as WebP when the codec is installed, explains Google.
How to Recover Deleted WEBP Files and How to Repair WEBP Files?
One data recovery application that supports all image file formats is Disk Drill. Just like the WebP image format, Disk Drill represents the cutting edge of technology. This sleek and polished WebP data recovery solution handles virtually all common file formats as well as storage devices.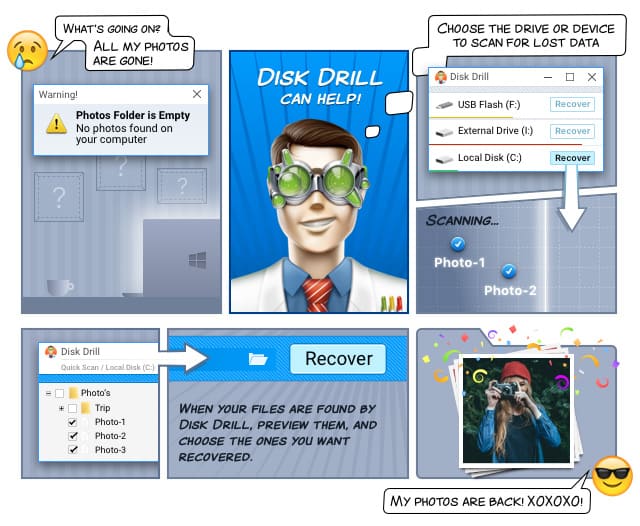 WebP file recovery with Disk Drill can be done by anyone, and the application is available for free!

Data recovery for free
Your Companion for Deleted Files Recovery