Become an Architect with the VWX (VectorWorks Design File) File Format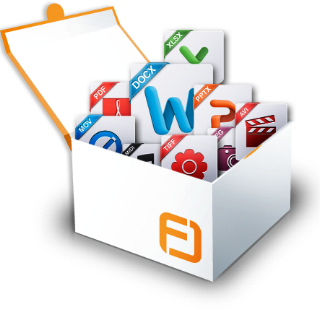 The VWX file format is associated with VectorWorks, a popular building information modeling (BIM) solution and CAD software designed with the intent to help designers bring their visions to life and to better communicate with other stakeholders.
The company behind VectorWorks has played a significant role in the CAD industry since the mid-1980s. Their products constantly meet the highest standards, earning the company plenty of respect from other industry leaders as well as thousands of satisfied customers.
VectoWorks now offer a whole range of tools to turn dreams into reality. VectorWorks Architect is an award-winning solution that supports the creative process instead of replacing it, from 2D and 3D to BIM. According to the developers, VectorWorks Architect is the only modeling, drafting, and documentation software built with BIM at the heart of the design process. VectorWorks Landmark allows landscape architects, designers, and urban planners to design the way that feels most natural to them. The application makes it possible to analyze designs for boundaries, area, volume, slope, cut/fill, and other data. VectorWorks Spotlight is the industry-leading design software for the entertainment business, with functionality that helps users produce beautiful drawings and high-quality, professional documentation with ease. VectorWorks Designer is built with BIM at its core, making it extremely easy to create complex projects in a very short time. VectorWorks Fundamentals features a curated set of tools that make drawing fast and fun.
What Is a VWX File?
All tools developed by VectorWorks have one thing in common: they rely on the VMX file extension. As the name suggests, the VMX file format is the main format used by all VectorWorks applications. You can easily recognize it by the .VWX file extension. To see file extensions in Windows Explorer you have to configure it to show file name extensions. To do that, start Windows Explorer and click on Organize. Select Folder and search options, click the View tab, scroll until you see Hide extensions for known file types, and make sure the check box next to it isn't checked.
How to Open VWX Files?
VectorWorks have prepared a stand-aloneVWX viewer that anyone can download for free. The viewer works on Mac OS X and Windows. It enables those who don't own the full version of the program to view and print projects created in the latest version of VectorWorks.
To acquire the full version of VectorWorks, you should be ready to spend a substantial amount of money. A single VectorWorks application can cost several thousands of dollars, and the full suite of applications will cost you as much as a motorbike.
How to Recover Deleted VWX Files and How to Repair VWX Files?
What doesn't cost thousands of dollars is Disk Drill, an excellent VWX file recovery solutions for Mac OS X and Windows.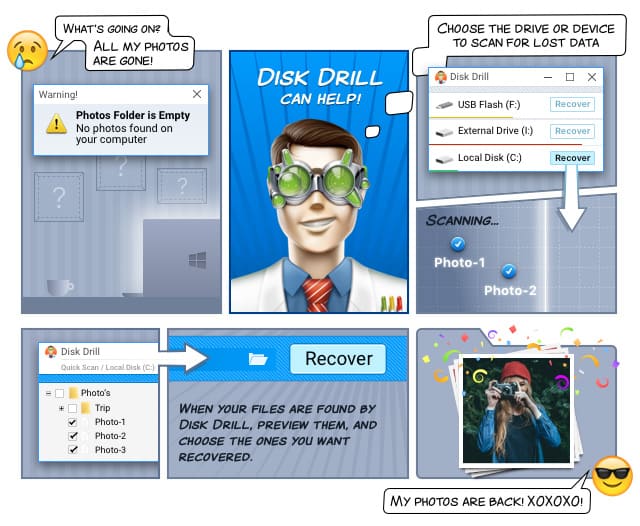 Still, Disk Drill is actually more similar to applications by VectorWorks than it might seem at first. Both are regarded as leaders in their respective industries, both are designed with the latest usability principles in mind, and both perform exceptionally well. Not only can Disk Drill help you with VWX data recovery, but the software also handles over 200 other file formats.
Download it and give it a go.

Data recovery for free
Your Companion for Deleted Files Recovery