Working with INDD (Adobe InDesign) Files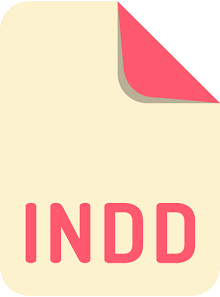 Adobe InDesign is currently the leading desktop publishing software. In this article, we are taking a closer look at the INDD file format, one of several key file formats used by InDesign, as well as various ways how you can open an INDD file and how you can perform INDD data recovery.
What Is a INDD File?
A file with the .INDD file extension stands for INDesign Document. It stores page content, links to associated files, formatting, and other information. As such, it's a lot like the .docx document file format used by Microsoft Word. You may also come across InDesign document files with the .IND file extension. Don't mind the one letter difference — they are the same, and you should be able to open them with all recent versions of InDesign.
How to Open INDD Files?
The main software used for editing files with the INDD file extension is Adobe InDesign. It was first released in 2000 as a successor to Adobe PageMaker, one of the first desktop publishing programs ever made. InDesign quickly established itself as the industry leader, and it's now available in 24 languages. If you just want to open a single INDD file, you should download the free trial version from the official website. But if you work with INDD files on a regular basis, sooner or later, you will need to purchase one of Adobe's annual plans. Their Single App plan costs $19.99, but you can save a lot of money by purchasing the All Apps plan for $49.99, which includes an entire collection of 20+ creative desktop and mobile apps.
That being said, InDesign isn't the only software that can open INDD files. Adobe's own InCopy, a professional word processor made by Adobe Systems, also handles INDD files, and it costs just $4.99 per month. There's also ADOView, a product suite that allows you to view InDesign and InCopy documents in a read-only mode on Mac, Windows, and all popular mobile platforms. Finally, QuarkXPress 2016 is a full-blown, professional alternative to InDesign capable of opening INDD files with a third-party plugin.
You can also download INDD converters which let you convert the INDD file format to various other formats, such as PDF, DOC, PSD, and others. They don't always produce perfect results, but they get the job done if you just need to quickly convert an INDD file to a different format without access to InDesign.
How to Recover Deleted INDD Files?
With the right data recovery solution, you can get your lost or damaged INDD files back in no time. You should select an INDD file recovery software that can not only recover deleted INDD files but also repair them. Disk Drill can do both, and you can download it for free!

Data recovery for free
Your Companion for Deleted Files Recovery
How to repair INDD files using Disk Drill:
Download and install Disk Drill.
Double-click on the application icon to open the program.
Select whichever storage device you would like to recover INDD files from.
Clink on the Recover button and let the Disk Drill do its job.
That's all. You should now see your INDD files.