Enter the World of Desktop Publishing with the INDB (Adobe InDesign Book) File Format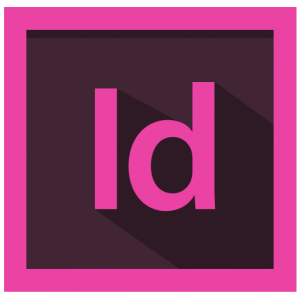 First released by Adobe in 2000, InDesign is widely considered to be the industry-leading software for desktop publishing. It's used anywhere where designers have to adhere to strict layout requirements, such as when designing a book or magazine.
Adobe InDesign is currently part of Adobe Creative Cloud, a cloud-based collection of Adobe desktop and mobile apps complete with built-in templates and step-by-step tutorials. The complete collection is available for $49.99 per month, and Adobe offers big discounts to students, universities, and businesses.
What Is an INDB File?
One of many things that make InDesign so convenient when it comes to creating magazine or book layouts and preparing everything for printing or publishing is the ability to create a so-called book file. A book file can be recognized by the .INDB file extension. An INDB file is a collection of documents that can share styles, master pages, swatches, and other items with one another.
A book file can be created by choosing the Book option from the File menu. After entering the name of the book and saving it as a file with the INDB file extension, it's possible to add documents to the book. One of the added documents will become the style source. The source can specify anything from styles to variables, master pages, trap presets, cross-reference formats, conditional text settings, and other things. When documents in a book are synchronized, the specified items are copied from the style source to the specified documents in the book.
This means that a designer doesn't have to meticulously style each document individually and worry about leaving something out. What would take hours without the ability to create a book file takes just a few minutes.
How to Open INDB Files?
To open the INDB file format, you need to have Adobe InDesign installed on your system. While Adobe tries to ensure backward compatibility, it's recommended to use the latest version of the software. You can try Adobe InDesign, and all other Creative Cloud desktop apps, for free. Just visit the trial download page, download the InDesign_Set-Up.exe file and follow the installation instructions.
Of course, the trial version will only get you so far. Once it expires, you will need to purchase a Creative Cloud plan. The most affordable individual plan is the Single App plan, which includes the latest version of one selected app. The most popular plan costs $49.99 per month, and it includes the entire collection of 20+ creative desktop and mobile apps. There' is also the All Apps + Adobe Stock plan, which costs $79.98 per month and adds 10 images per month on top of the complete collection of Adobe apps.
How to Recover Deleted INDB Files?
If you're someone who values his or her own work, then you need a professional data recovery solution, one that can quickly and easily perform INDB file recovery. Many people desperately wonder how to repair INDB files and do INDB data recovery even though it's actually very simple — just download and use Disk Drill, a premium data recovery solution that can recover virtually all commonly used file formats from a variety of storage devices.

Data recovery for free
Your Companion for Deleted Files Recovery