What is C4D File Format
A .C4D file contains a three-dimensional model created with Cinema 4D. It basically contains a scene, composed of objects. Each object has a position, rotation, pivot points, meshes and other animation data.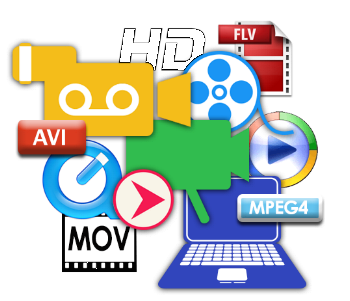 .C4D files can be exported to other applications such as Photoshop, After Effects, Final Cut Pro and Unity. If you want to import it to After Effects, just select "Import" from the menu and then the file. If you are working with Unity, and you need to add a C4D file, just locate it in the "Assets" directory. Unity will automatically include the C4D file in the project, and show it in the Project View.
Cinema 4D is an application developed by German firm Maxon Computer GmbH. It is a program with features for 3D modeling, such as animation, motion graphics, rendering, lighting, texturing, and many more. This application is used in the creation of motion graphics, architecture models, movies and games. It is available in English, German, French and other languages. Initially developed for Amiga computers in the 1990s, the latest version is release 18 from 2016, which is available for the Mac and Windows frameworks.
Cinema 4D was originally structured in modules, with a core application that could be expanded according to users' needs. Since version 12, this architecture has been modified, and now ships as a single app with four different distributions, namely Prime, Broadcast, Visualize and Studio. Prime contains the core app, Broadcast has some additional functionality for motion graphics, Visualize is aimed at architectural modeling, and finally Studio includes all functions.
Since 2014, there is a fifth distribution named Lite, which is aimed at the learner, and includes only the basic features.  The Lite version is in partnership with Adobe Systems. It includes a plugin, which lets you work with Cinema 4D and After Effects in combination.
The program has been used in major films such as Spider Man 3, Iron Man, The Girl with the Dragon Tattoo, Monster House, Chronicles of Narnia, Where the Dead Go to Die, amongst others. It was also used in the Eurovision Song Contest.
How to Open C4D files
Operating System
Software
Windows

Cinema 4D

Adobe After Effects CC 2017

Unity Technologies Unity

Mac

Cinema 4D

Adobe After Effects CC 2017

Unity Technologies Unity
How to Recover Deleted C4D Files
Deleting .C4D files unintentionally can be a frustrating experience. Luckily, there is a program named Disk Drill that can help you to recover C4D files.
This program works based on the fact that when you delete a file, you actually only remove a reference to the content. The data remains untouched, until rewritten by the operating system. Disk Drill uses efficient algorithms that repair and rebuild the lost file.
This app can be obtained for free!

Data recovery for free
Your Companion for Deleted Files Recovery
Steps for Recovering C4D Files Successfully
The C4D file recovery is easy with this app. Just follow these steps below:
Download Disk Drill.
Install Disk Drill by clicking on the installer's icon. The program will guide you. Just follow the instructions.
Open Disk Drill by clicking on the app's icon. Disk Drill will automatically detect all connected drives, and show them in a list. Select from the list the device that contains your deleted material.

📍 This app supports a wide variety of digital devices, including internal and external hard drives, USB based drives, memory cards, iPods and many more. 💡 In addition, Disk Drill lets you do your C4D recovery on image files. These files are bit-by-bit copies of a digital drive. Thus, they include all empty space and deleted data still available on the original drive. Their use is a standard practice in Digital Forensics, as they allow for repetition of analysis, keeping the original source intact.

Narrow the scan by selecting the .C4D file extension from the "Preferences" menu. In this manner, the search will be faster and more efficient, as it will only focus on .C4D files.
Start the scan.

⚠️ If it is necessary to stop the process, Disk Drill provides you with the tools to cancel or pause the scanning. In addition, the app lets you save the session and continue later on, without losing any of the work already done. This feature is particularly useful when working with devices of large sizes, as the scan may consume several hours.

Once Disk Drill has scanned the drive, it presents the results in the form of a list. This list can be narrowed down by using the provided filters by size or date.
Select the .C4D file(s) that you need and retrieve it (them) to a folder of your choice.
That is all. Your C4D recovery is done!