Orlando is the place to be if you're looking for data recovery services in the central Florida area. The city is home to several local data recovery centers, so recovering data from your hard drive, SSD, Mac or Windows computer, smartphone or memory card can be as simple as contacting the nearest center using the contact information provided in this article.
Certified Data Recovery Services In Orlando, Florida
To save you time, we took it upon ourselves to research professional data recovery services in Orlando and discovered many local companies promising competitive prices and great customer service.
Find Data Recovery Services Near You on the Map of Orlando, Florida
Data Analyzers Data Recovery Services stands out from the rest as the only in-lab data recovery service in Orlando. Other companies are not actually data recovery labs that recover data on-site. Instead, they are virtual offices or local partners of nationwide data recovery services.
That doesn't make them any less competent at recovering lost data from internal and external hard drives, PCs, Macs, iPhones, Android smartphones and tablets, and other storage devices. It does mean that your personal information and the failed or broken storage device on which it resides will be shipped by mail or courier across the state border. 
If that's something you're not comfortable with, you should consider using data recovery software to address the data loss emergency and missing files at home.
Recovery Software for Failed Data
While some data loss incidents, such as those involving physical damage and the resulting loss of unsaved data, should always be addressed by certified professionals equipped with the right tools, most other incidents can be solved using readily available data recovery software tools, including:
😨 Accidentally deleted files due to a user error.
🗑️ Formatting of the wrong storage device, such as a microSD card used in a digital camera.
👾 The inability to retrieve important documents because of malware infection.
Best of all, leading data recovery software can deliver professional results without requiring expert skills. Let's illustrate how such software works using Disk Drill, a popular data recovery tool for Windows and macOS whose free version can reliably tell you if your data can be saved.
Step 1: Download and Install Disk Drill
You can download Disk Drill for free from its website. The Windows version supports Windows XP and newer, while the Mac version runs on Mac OS X 10.6 and newer. To install Disk Drill, simply open the downloaded installer file and follow the installation instructions, making sure to install the software on a different storage device than the one you want to recover.
Step 2: Launch Disk Drill and Scan Your Storage Device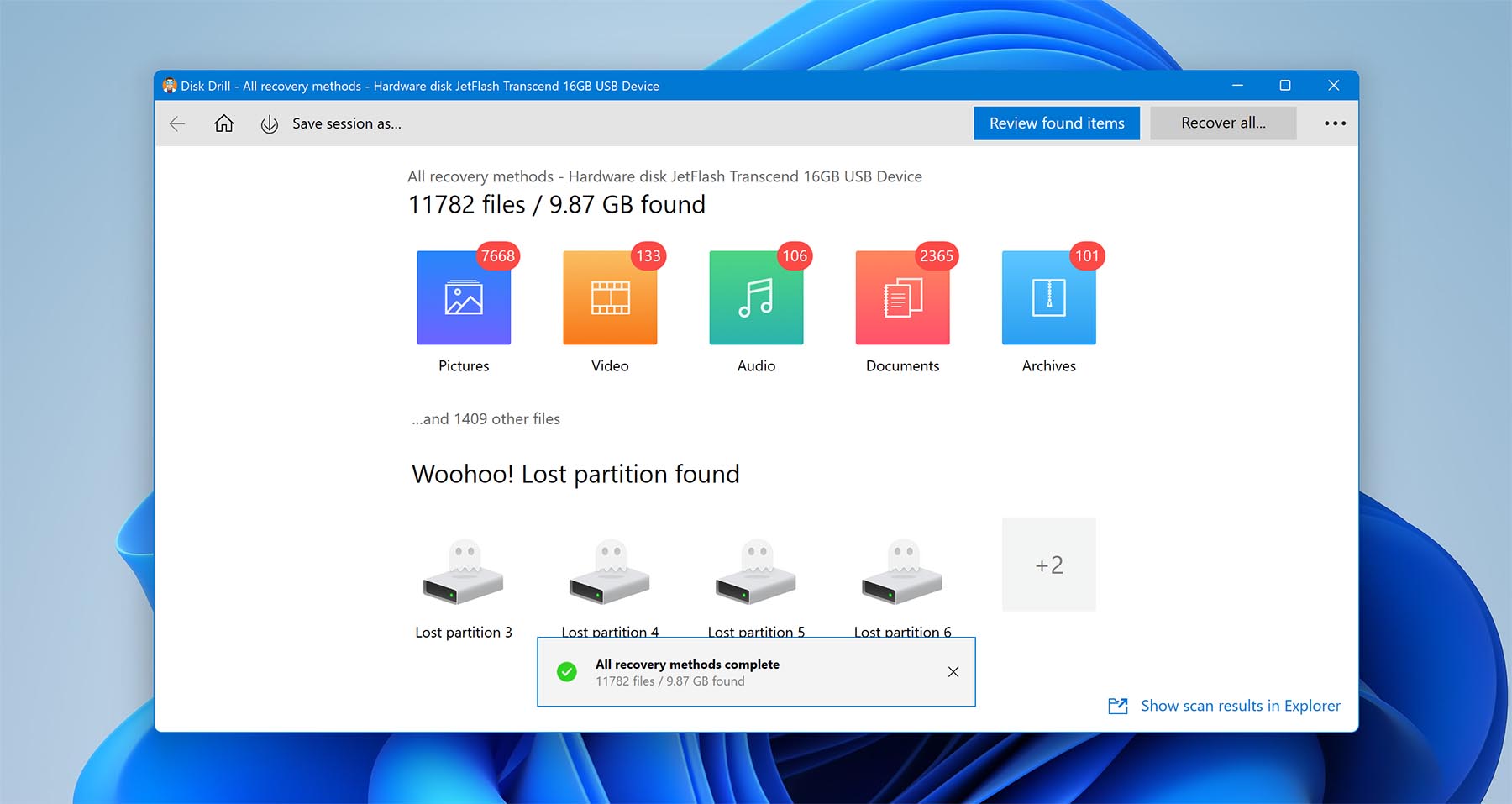 Once installed, you can go ahead and launch Disk Drill. After that, you will see a list of all available storage devices. Select the one you want to recover and click the "Search for lost data" button. Disk Drill will begin scanning the storage device using its sophisticated algorithms. You can pause and resume the scan at any moment, but we recommend you let it finish uninterrupted. 
Step 3: Preview and Recover Your Data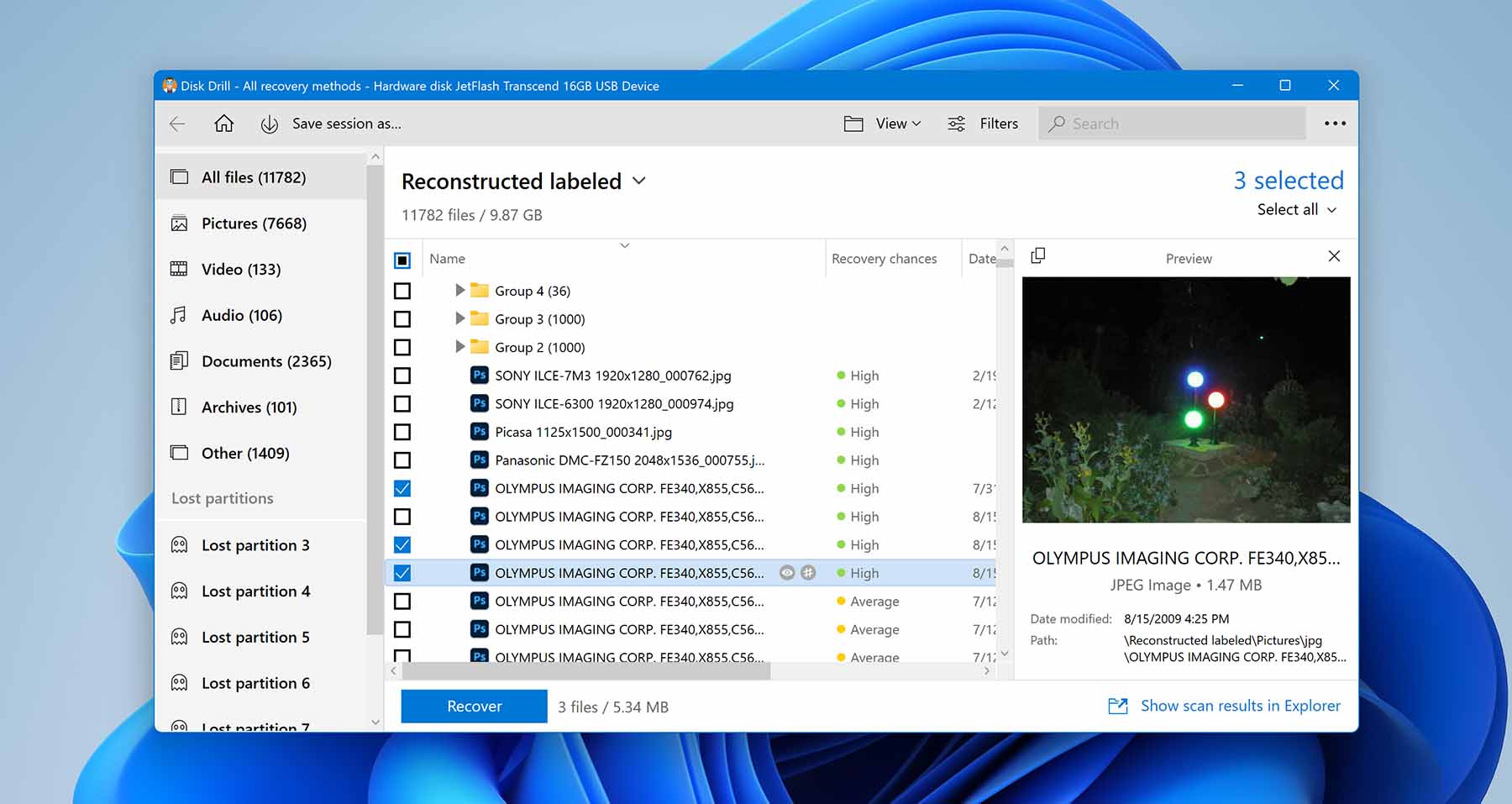 It shouldn't take Disk Drill too long to list all recoverable data, allowing you to preview it using the built-in file preview feature. All files that can be previewed can also be recovered. This way, you can be completely sure that the data recovery attempt will be successful before you purchase Disk Drill PRO to unlock unlimited recovery. To actually recover your files, simply select them and click "Recover". You will be asked to specify a suitable recovery location, and Disk Drill will tell you if you've made the right choice.
In just three simple steps, Disk Drill can do what takes most data recovery services at least several days, and it doesn't require you to hand over your storage device—and all files that are still stored on it—to someone you don't know, which is essential if you value security and privacy.