If you happen to live in the Omaha area and have recently lost some important and critical data, there's no need to worry. There are plenty of local data recovery services available. But you need to be able to tell a good center from a bad one. Listed below are the best data recovery companies that will help you restore your data in no time.
Data Recovery Services in Omaha
Here is information about certified data recovery services and centers in and around the Omaha location that can help you get back your data and resume your work.
From the list above, it's clear to make out that there are plenty of data recovery labs available for you to select from in Omaha. But File Savers Data Recovery does rise above the rest due to 24 hour emergency service available, free evaluation of failed hard drive and HIPPA & PCI compliant. Be it data recovery from micro SD cards, smartphones, or SSDs, Geek Squad will surely be able to help you.
Despite the best in class features of File Savers Data Recovery, you should call as many data recovery services until you come across one that fits your budget and time limit. Different data recovery companies have different strengths, and while one may offer a horde of features, it is possible that you don't require them in the first place.
Those customers willing to take things in their own hands can try recovering data on their own. This does have its advantages. Your best bet is to use third-party software, since it allows you to completely secure your data as well as save time and money.
Recovery Software for Failed Data
In case of physically broken HDDs or an emergency, you should almost always contact a professional data recovery service to get back missing data. But if there's no physical damage, or you accidentally deleted your files, a third-party data recovery software could be an easier solution, and may also help you retrieve your data for free. Use a third-party data recovery software to recover unsaved data from your computer in these cases:
🚫 Permanently deleting important files due to an error.
👾 Files being deleted because of a malware infection.
😧 Accidental formatting of your hard drive, or any external storage device.
One of the best data recovery programs available currently is Disk Drill. It has an easy to navigate UI and powerful functionality that will help you recover lost data quickly and efficiently. To restore your data using Disk Drill, follow these steps:
Step 1: Download Disk Drill for Windows or Mac.
Step 2: Run the setup wizard. Follow the on-screen steps to proceed with the installation of the Disk Drill.
Step 3: Double-click on the Disk Drill icon on the desktop. Accept the license agreement to proceed further.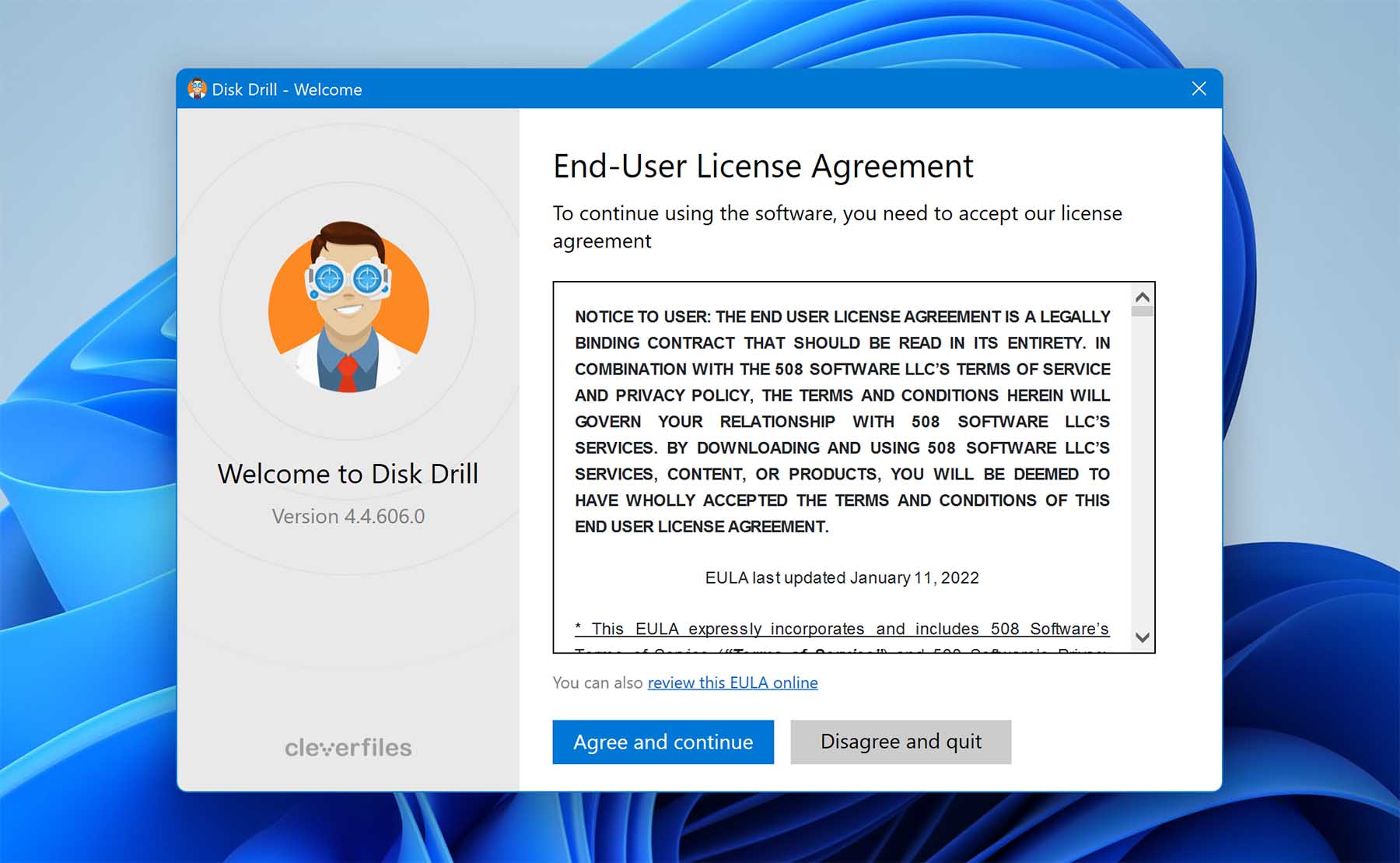 Step 4: Select the hard drive or device on which the deleted user files were stored, and then click on the Search for lost data option. If you are short on time, you can also use the Quick Scan option from the drop-down menu. But only use it when the files you want to recover were deleted only recently. For a more complete scan, using All recovery methods is recommended.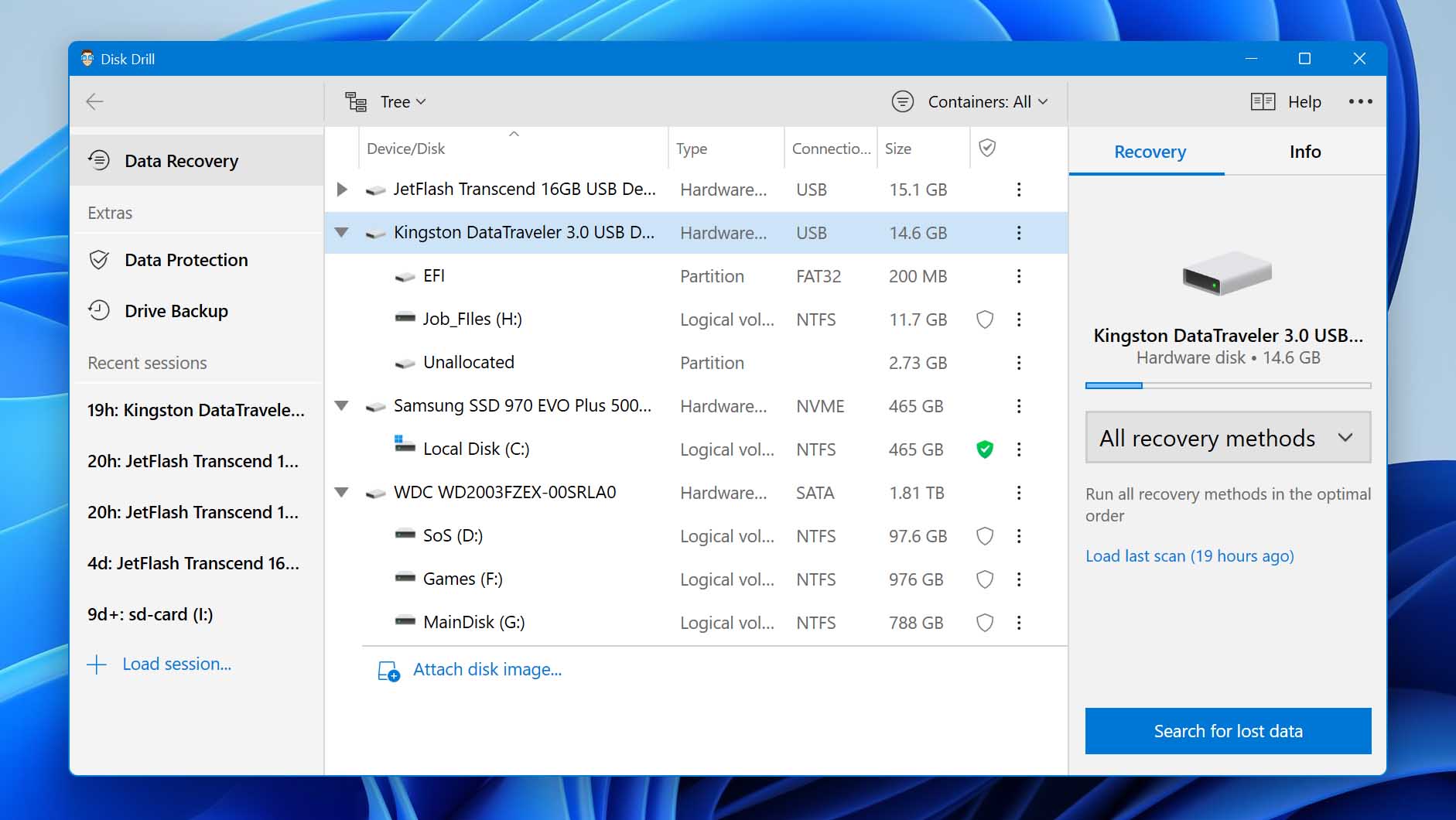 Step 5: After the scan is complete, click on the Review found items option to see discovered files. Disk Drill allows you to preview files during the scan as well.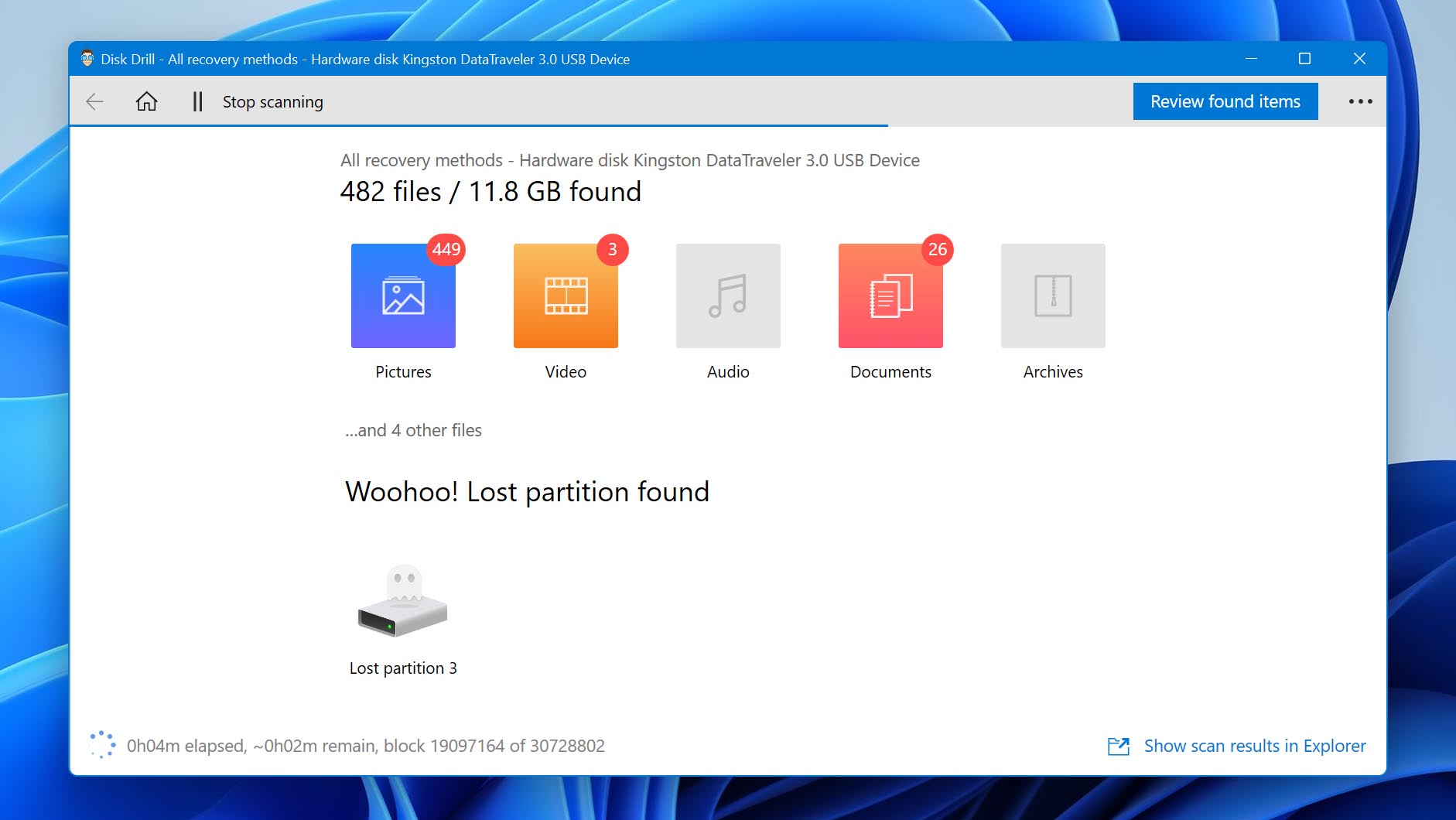 Step 6: Select the files you want to recover. You can use the filter feature to narrow down the results.
Step 7: Click the Recover button and choose a recovery folder. Remember to use a folder that is on a different storage device than the original one.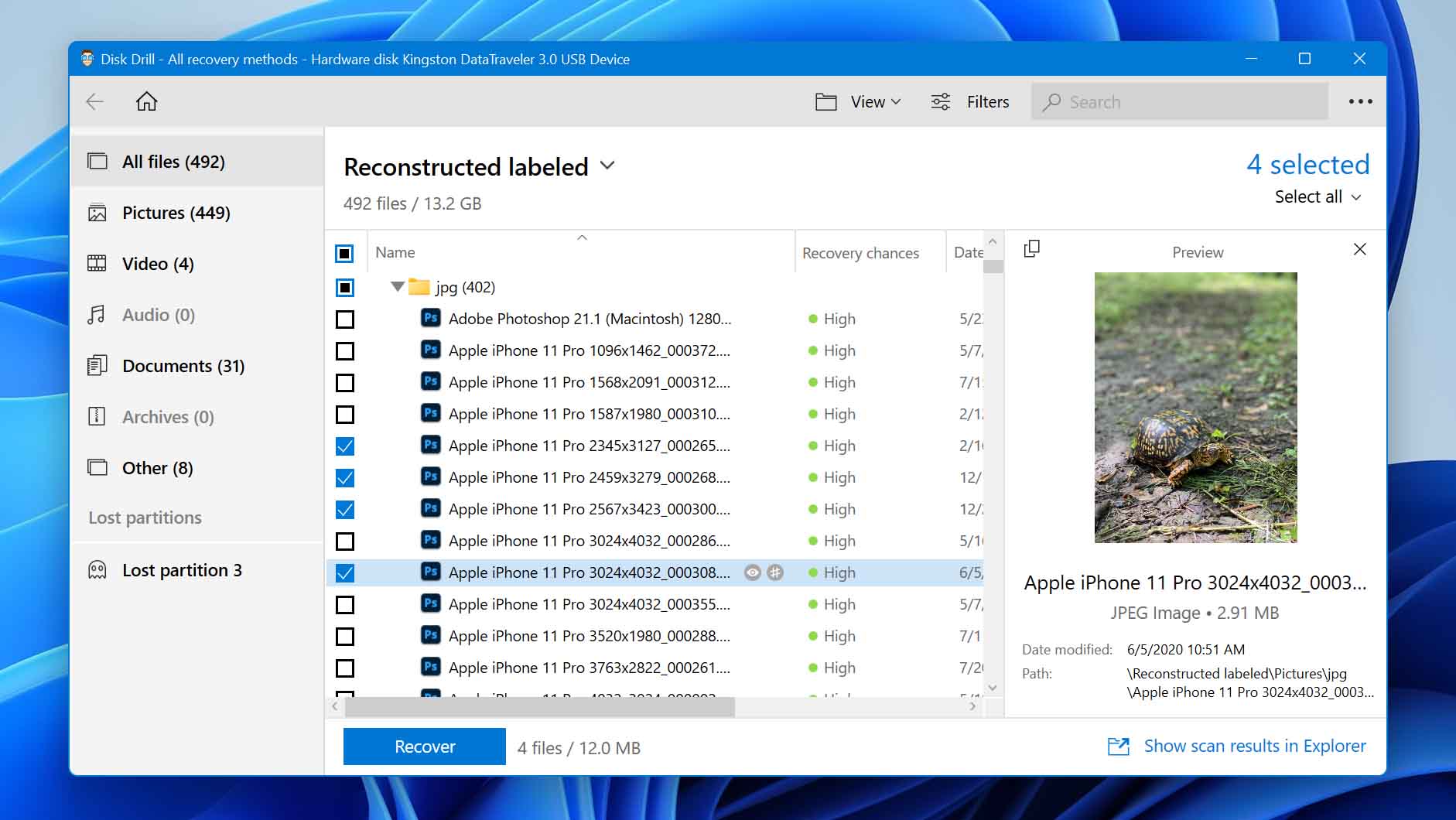 It shouldn't take long for Disk Drill to begin displaying recoverable files. You can check the same in real-time, while the scan is in progress.
All in all, if your data loss is extensive and there is physical damage involved, you should contact a data recovery lab listed in the section above. In most other cases, your data can be easily recovered at your own home, with the help of Disk Drill.