One drawback to having small, electronic devices that become essential components of our everyday lives is that they can get lost, misplaced, and even stolen. This can cause a lot of unnecessary stress to your already hectic life. I mean, you just can't go to work when you can't find your iPhone.
We are going to show you how to keep tabs on your iPhone, iPad, Mac, AirPods, or Apple Watch by using the iCloud Find My iPhone application. With a few easy steps you can set things up in such a manner that as long as you have one device with the app running, you will be able to locate the rest of them.
What Exactly is Find My iPhone?
Find My iPhone is an application available from iCloud that allows you to locate and interact with your device from a distance.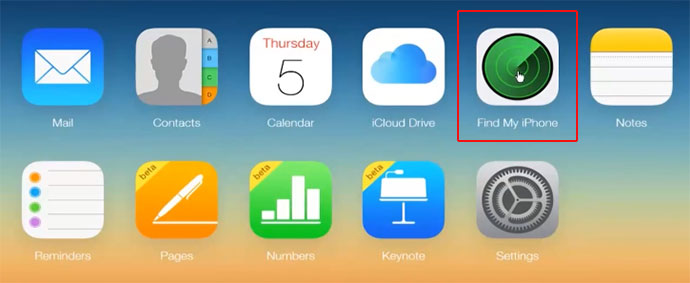 Using the app you can perform the following functions:
Locate your device on a map.
Play a sound on your device to assist you in locating it.
Use the application's Lost Mode to lock and track your device.
Erase all the data on your device remotely.
Use the Activation Lock feature to protect your iPhone from unauthorized access.
In order to track your iPhone, your devices must be set up to use iCloud and the app. Let's take a look at setting up the application and then we will look more closely at how you can use it.
Preparing to Use Find My iPhone
Here's what you need to do in order to protect your devices with the Find My iPhone app. To set up Find My iPhone on your iPhone, iPad, iPod Touch, Apple Watch, or AirPods, follow these simple steps:
Start at your Home screen.

Tap Settings > [your name] > iCloud. If you're using iOS 10.2 or earlier, go to Settings > iCloud.

Scroll to the bottom and tap Find My iPhone.

Slide to turn on Find My iPhone and Send Last Location.

Your device is now capable of interacting with the Find my iPhone application. When you set up your iPhone or iPad, a paired Apple Watch or AirPods are set up automatically.
You can give your Mac computer the same protection by activating the Find My Mac option.  Here's what to do:
Go to the Apple menu.

Click System Preferences > iCloud.

Check the box to turn on Find My Mac. You may need to turn on location services through your Privacy settings if it is not already turned on.

After following these procedures on your device or computer, you will be able to use the Find My iPhone app to locate and remotely interact with them.
Finding Your iPhone, iPad or Other iOS Mobile Device
Follow these steps to locate a missing iPhone or iPad that has had the Find My iPhone setting enabled:
Sign in to icloud.com/find on a Mac or PC. You can also use the Find My iPhone app running on another iPhone or mobile iOS device.

Open Find My iPhone on the computer or device and select a device to view its location on a map. You can play a sound on your device to help you find it in case you may have just left it somewhere close by.

Now that you know where your device is located, you can use Lost Mode to remotely lock your device with a passcode. You can also display a custom message on your phone to allow someone finding the phone to contact you. While in Lost Mode you can track your device's location. Apple Pay payments cannot be carried out on a device that is in Lost Mode.

Erase all data from your device if you desire or if you feel that it has been stolen. To prevent anyone else from accessing your missing device, you can have it erased remotely. Erasing the data removes all data permanently from the device and you will no longer be able to track it with Find My iPhone. Activation lock will still be active unless you also remove the device from your account. At that point, anyone can turn on and use your phone.
Why Use Find My iPhone?
So you can see that by setting up Find My iPhone on your devices you stand a better chance of finding it in the event it gets lost or misplaced. You might get lucky and have just left it in a jacket pocket and hear the tones from Find My iPhone. Maybe your screen message will prompt a call from that waiter who found it on the floor of the restaurant you ate lunch yesterday.

In the worst case scenario, you can erase the data to preserve your privacy if the phone cannot be located or if you suspect it was stolen.
The same procedure can be followed to locate a missing Mac or Laptop. Using either another computer or a mobile device, simply select the computer you need to locate rather than a mobile device. The options are the same in that you can locate your Mac, lock it, play a sound, or erase your personal data from the machine remotely.
Find My iPhone gives you a level of protection for your valuable mobile electronic devices. It costs nothing to activate or use, and can come in very handy in the event that a device goes missing. Take a few minutes and set it up on your devices today.