Top 10 Android Apps: Your Must Have List to Boost you Android Device
Google has recently announced new apps and games worthy of being added to its Android Excellence collection on Google Play. Android Excellence showcases only the best Android apps and games, all of which, according to Google, deliver incredible user experiences on Android, have great design, technical performance, and optimization. Listed below are our favorite new additions to Google's growing collection of the crème de la crème of the mobile world.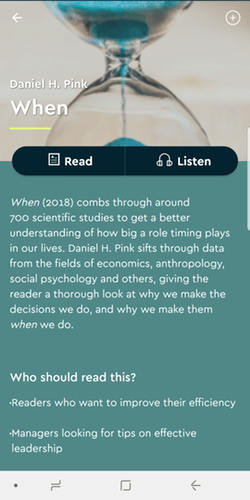 Do you sometimes feel that the authors of nonfiction books can take hours and hours to explain something that could easily be summarized in a blog post? The developers of Blinkist share the same feeling. With Blinkist, you get instant access to key insights from over 2,000 bestselling nonfiction books, transformed so they can be digested in just 15 minutes.
You can seamlessly switch between reading and listening depending on what you're currently doing, and you don't even have to be connected to the Internet. If you have a long drive ahead of you, why not create a personal audio playlist to learn something useful while driving?
All nonfiction books in Blinkist have been hand-picked by experienced editors who know which books are worth your time and which don't deserve even 15 minutes of your attention. As you use Blinkist to explore your interests, the app automatically recommends you titles based on your reading and listening history, allowing you to keep learning new things 15 minutes at a time for as long as you want.
Are you a fan of traditional point-and-click adventure games who can appreciate a well-designed puzzle? If so, Agent A will surely earn its place on your personal list of best apps for Android. Selected by Google as one of the best Android apps 2017, 2018, Agent A is a stylish, episodic puzzle game that lets you play as a secret agent with a mission to infiltrate the secret hideout of an enemy spy known as Ruby La Rouge and apprehend or neutralize the target.
As you uncover the 60s-themed world where the game takes place, you encounter a variety of interactive contraptions, gizmos, and gadgets, which you'll have to learn how to use in order to progress and earn all of the 13 achievements included in the game. In total, Agent A features 26 unique environments to explore, 42 puzzle screens, and 72 inventory-based puzzles, making it more than worth its price.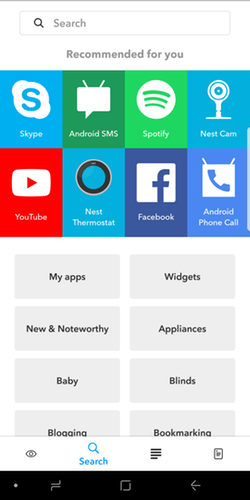 IFTTT, an initialism that stands for If This Then That, was launched in 2011, but the official Android app of this free web-based service that allows anyone to effortlessly create chains of simple conditional statements is getting better and better each year.
If you're like most people, you probably use a whole bunch of different web services on a daily basis. You visit Gmail to read your emails, you go on Facebook to share pictures with your friends and family, and you store all your important documents and files in Dropbox.
IFTTT allows you to connect these and other services using human-readable logical statements. For example, you can tell IFTTT to back up your Gmail to your Dropbox every three days, or you can tell IFTTT to automatically post all pictures you upload on Facebook on Twitter and Instagram. And with the excellent Android app, there's simply no reason not to give this useful service a try.
Don't install Fire Emblem Heroes looking for an engaging story full of lore and interesting plot-twists. This game is all about visiting different Fire Emblem worlds and fighting mythical warriors from the evil empire that's controlling them.
Because Nintendo developed Fire Emblem Heroes with touchscreens in mind, the controls feel natural and fluid, which only encourages you to take part in more turn-based battles. Even though turn-based strategy games are already suitable for on-the-go play, Fire Emblem Heroes introduces several additional tweaks and optimizations to make it easier for players to lead their heroes into epic battles regardless of whether playing at home or while commuting to work or school.
Fire Emblem Heroes is one of the best free Android apps for 2018, but you should be aware that it relies heavily on in-app purchases. The good news is that it's perfectly playable without them. Just don't expect to progress as fast the players who purchase them.
Being the largest lyrics platform in the world, Musixmatch deserves the attention of every fan of music. Even though Musixmatch has only 30 employees, it has over 60 million users, who use it to access its massive database of more than 14 million lyrics.
Musixmatch can be accessed via the web, but we find the Android app to be far more convenient. Not only does the app displays synchronized lyrics to view in time with the music being played, but it also has the ability to scan all the songs in a user's music library and connect with major music streaming services like Spotify, Google Play Music, Deezer, Rhapsody, and others, displaying a floating bubble that can show lyrics when tapped.
Besides being one of the best Android apps in Google Play, Musixmatch was also nominated Best Startup in Europe through Facebook's program FB Start.
Survival games for Android have come a long way, and Last Day on Earth might just be the very best we've seen so far from this wildly popular genre on mobile. You start as a survivor of a zombie apocalypse, and your goals are to build a settlement, gather resources, craft weapons and other items, and form powerful clans with other players to increase your chances of survival (no surprise there!).
What separates Last Day on Earth from many other mobile survival games is the depth of its gameplay mechanics, their polish, and the commitment of the game's developers to make the game better and better. Even though Last Day on Earth is still in beta, it's already more popular and better-rated than most other survival games on Google Play.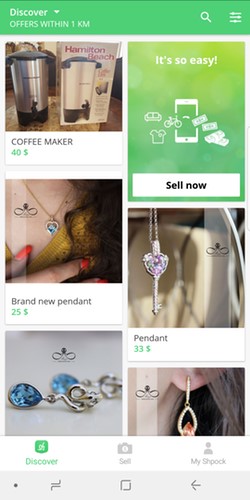 Short for "SHop in your POCKet", Shpock was among the top 5 best Android apps in the UK in 2016 and 2017, and it's well on its way to becoming one of the best Android apps in 2018 as well. Shpock is all about creating a seamless shopping and selling experience where users can find great bargains from millions of classifieds and list adverts for sale in seconds.
Unlike other similar apps, Shpock doesn't charge any listing and transaction fees, and it has a handy search alert feature that you can use to receive an instant notification as soon as an item that you're looking for goes up for sale.
If you have lots of things to sell, you can even open your own shop on Shpock and attract long-term customers by flipping items or selling your original merchandise for profit.
You don't see a game handmade entirely out of paper, card, and miniature lights and motors every day. Lumino City lets you virtually explore a living and breathing environment for which the creators of the game won numerous international awards, including the BAFTA for Artistic Achievement.
Being the sequel to the award-winning game Lume, Lumino City continues exactly where the previous game left off. You play as Lumi, and your goal is to find your grandfather, the caretaker of Lumino City, who has been kidnapped. Along your journey, you will solve intriguing puzzles, interact with numerous memorable characters, and marvel at the amazing level of creativity of Lumino City's designers and developers.
Lumino City isn't the cheapest Android game out there, which is understandable considering that it's definitely one of the best Android apps and games in Google Play, but it contains no additional in-app purchases or advertisements.
Money Hunt
If you would like to earn a few bucks on the side, Money Hunt is a good way how to start. This new app allows you to earn money for sharing your thoughts on a new product, testing a mobile game, photographing a product in a store, or entering sweepstakes.
All you have to do is download the app, find and complete interesting tasks, and then withdraw your money to any PayPal account you want. Sounds too good to be true? It isn't! You just have to know which tasks are worth your time and energy and which aren't.
N.O.V.A. Legacy
The avid gamers among you might already be familiar with the N.O.V.A. (Near Orbit Vanguard Alliance) series of action-adventure video games for mobile devices. Developed by Gameloft, the first entry in this popular series was released in 2009, and N.O.V.A. Legacy is the latest installment, featuring an entertaining story, a large arsenal of deadly weapons, several multiplayer gameplay modes, online leaderboards, private multiplayer matches, and polished controls.
Best of all, N.O.V.A. Legacy is only 20 MB large, and it runs great even on older devices. The game is supported by ads and in-app purchases, but most of them are only of cosmetic nature, which keeps the online multiplayer nicely balanced. If you're a fan of mobile FPS games, do yourself a favor and download N.O.V.A. Legacy right now.