Samsung is the leader in the worldwide smartphone market, offering both outstanding budget and mid-range devices as well as cutting-edge flagship models that never fail to receive raving reviews. Considering the popularity of Samsung smartphones, it's no wonder that Samsung phone recovery is a hot topic.
Every day, countless Samsung users lose valuable data for a multitude of different reasons. While some cases of Samsung data loss are permanent, many are easily reversible with the help of Samsung data recovery software solutions.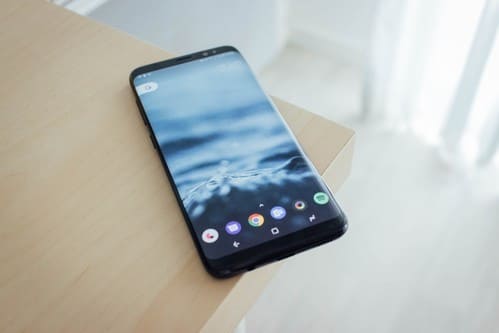 Most Common Causes of Samsung Data Loss
Just because you can't access the pictures or videos stored on your Samsung phone, it doesn't mean they are gone. Everything depends on why you can't access them.
Physical Damage
Recent flagship smartphones from Samsung are water-resistant and dustproof, but the same can't be said about budget and mid-range models. If you go swimming with your mid-range Samsung smartphone, don't expect to see the data stored on it again.
A shattered display usually doesn't mean any data at all, at least not in a certain sense. Depending on how bad the damage is, you may not be able to navigate the smartphone or even turn it on. But despite this, your data are still stored safely on the flash memory chip inside the smartphone.
Many Samsung data recovery apps will be able to communicate with the damaged smartphone through a USB cable and transfer your data to your computer. If this fails, you can always replace the broken display, either by yourself at home or with the help of a certified Samsung repair center.
Losing Your Device
When you lose your smartphone, it's usually game over. That is, of course, unless you use a cloud backup solution. Modern cloud backup solutions work in the background, monitoring changes and uploading newly snapped pictures and recorded videos to the cloud.
Once they are in the cloud, you can access and download them from anywhere through the Internet. In one of the following sections of this article, we recommend our favorite cloud backup solutions for easy Samsung Galaxy recovery.
Human Error
Touch controls lack the precision of the mouse or trackpad, which means that it's only a matter of time before you click on a wrong button or select a wrong file. Hopefully, you'll notice your mistake, but there's also a chance that you won't. It's a horrible feeling to find out that several important pictures or documents are missing from your smartphone and are nowhere to be found. When it finally dawns on you that you must have accidentally deleted them, they're usually long gone from the Recycle Bin.
A situation like this calls for a Samsung data recovery app such as Disk Drill, which doesn't just search for files like the search feature does. Disk Drill and other similar data recovery software solutions are able to find files even after they've been deleted because they search them at the file system level, instead of just looking for matching file names and file extensions. In the next section, you'll find top 3 best Samsung data recovery software solutions, including Disk Drill.
Malware
Malware has become a major threat to Android smartphones, including Samsung devices. Most strains of malware were created to make their creators profit. They display advertisements, use your smartphone to perform various illegal activities, and, in the worst-case scenario, steal your private information.
In the last section of this article, we recommend three excellent anti-malware solutions for your Samsung device, which can help you spot malware before it can do any damage.
Rooting
For security reasons, Google decided that it would be best to remove the administrator account, also known as root, from Android. In doing so, they've made it impossible for users to modify or delete critical system components. Some users, however, miss the ability to do exactly what they please with their Android devices, and they discovered ways how to regain root access, a process known as rooting.
Because rooting modifies essential system files, any major error during the rooting procedure can render your smartphone useless. That's why it's so important to always properly back up all important data from your smartphone before you go ahead and root it.
Top 3 Best Samsung Data Recovery Software Solutions
Samsung data recovery apps can recover your data long after they've been deleted.
Disk Drill is a comprehensive data recovery solution with support for both Android and iOS data recovery. Disk Drill can also recover files from Windows and macOS computers, making it far more useful than single-purpose data recovery tools. Disk Drill supports all major storage devices, over 200 file formats, and it comes with several extra disk management tools. The only thing easier than downloading Disk Drill for free from the official website is using the software to restore data from Samsung smartphones and tablets. Just connect the device, launch Disk Drill, and click on the Recover button to start the recovery process.
dr. fone is a comprehensive mobile maintenance solution that covers everything from data recovery to lock screen removal to SIM unlock to data erase to screen recording. dr. fone supports all major manufacturers of Android smartphones, including Samsung. It works on Windows and macOS and runs well even on older hardware. We appreciate the ability to try the software for free and the simplicity of dr. fone's user interface. Instead of offering a single premium version with all features, dr. fone offers a host of specialized modules, such as the System Recovery module or the Data Recovery module. This allows customers to pay only for what they really need, but those who need more than one module will end up paying much more than they would for other similar data recovery software solutions, such as Disk Drill.
FonePaw supports data recovery from Samsung, HTC, LG, Google, Sony, Motorola, ZTE, Huawei, Asus, Acer, and many other Android devices. The software can recover contacts, messages, photos, videos, audio, call logs, Whatsapp conversations and photos, and documents, both from internal memory and from SD cards. Besides data recovery, FonePaw can also back up data from Android devices. FonePaw is available for Windows and macOS, and you can download a limited trial version for free from the official website.
Top 3 Samsung Data Backup Solutions
Modern cloud backup solutions give the peace of mind that comes with knowing that your data are safely and securely stored on the servers of your cloud backup provider.
Samsung offers a native cloud backup solution with 15 GB of free storage space for your contacts, calendar, Samsung Note, web browser data, keyboard data, and gallery. The beauty of Samsung Cloud lays in how well integrated it is with the rest of the Android operating system. On any recent Samsung device, you can simply go to the settings app, activate the cloud backup service, and kick back while your Samsung device backs up all important data.
If you have a Gmail address, you also have access to 15 GB of free cloud storage space. With the Google Photos Android app, you can use this storage space to automatically back up photos and videos from your Samsung device.
Dropbox is an established name on the cloud backup market, offering 5 GB of free space and native clients for all popular operating systems, including Android. With Dropbox, you can automatically back up photos and videos, easily share documents with others, and keep important files synchronized across multiple devices.
Top 3 Samsung Anti-Malware Solutions
In this day and age, even smartphones aren't safe from malware and hackers. A reliable anti-malware solution can keep all cyber-threats at bay.
Bitdefender Mobile Security was selected as the best Android security product by AV-TEST, the independent IT-Security Institute, in 2015 and 2016. It offers a sophisticated malware scanner with 100 percent detection rate, in-depth privacy settings, app lock, real-time protection for Chrome and Android's default browsers, anti-theft features, and support for Android Wear smartwatches. Bitdefender Mobile Security has 4.5 stars on Play Store and requires Android 4.0 and newer to work.
Avast is an established name among anti-malware and personal data-security tools, offering highly effective protection against all kinds of malware since 2001, when Avast launched its free antivirus solution for home use. Avast Mobile Security & Antivirususes the same state-of-the-art malware and intrusion detection engine as its desktop counterpart, offering a suite of privacy and security tools for the mobile era. Avast Mobile Security & Antivirushas 4.5 stars on Play Store and works on all recent versions of the Android operating system.
CM Security Lite is one of the most popular Android apps ever created. It bundles malware protection and privacy-oriented features together with intelligent smartphone optimization and junk-removal capabilities. If you want to install just one app to keep your smartphone clean, secure, and protected against theft, CM Security Lite is the app to download.
.updated:
June 3, 2021
author: