Disk Drill for Windows today receives its biggest update since the release of version 4, adding market-leading performance boosts, best-ever data recovery rates and an impressive list of improvements. Disk Drill 4.0.513 for Windows is available now.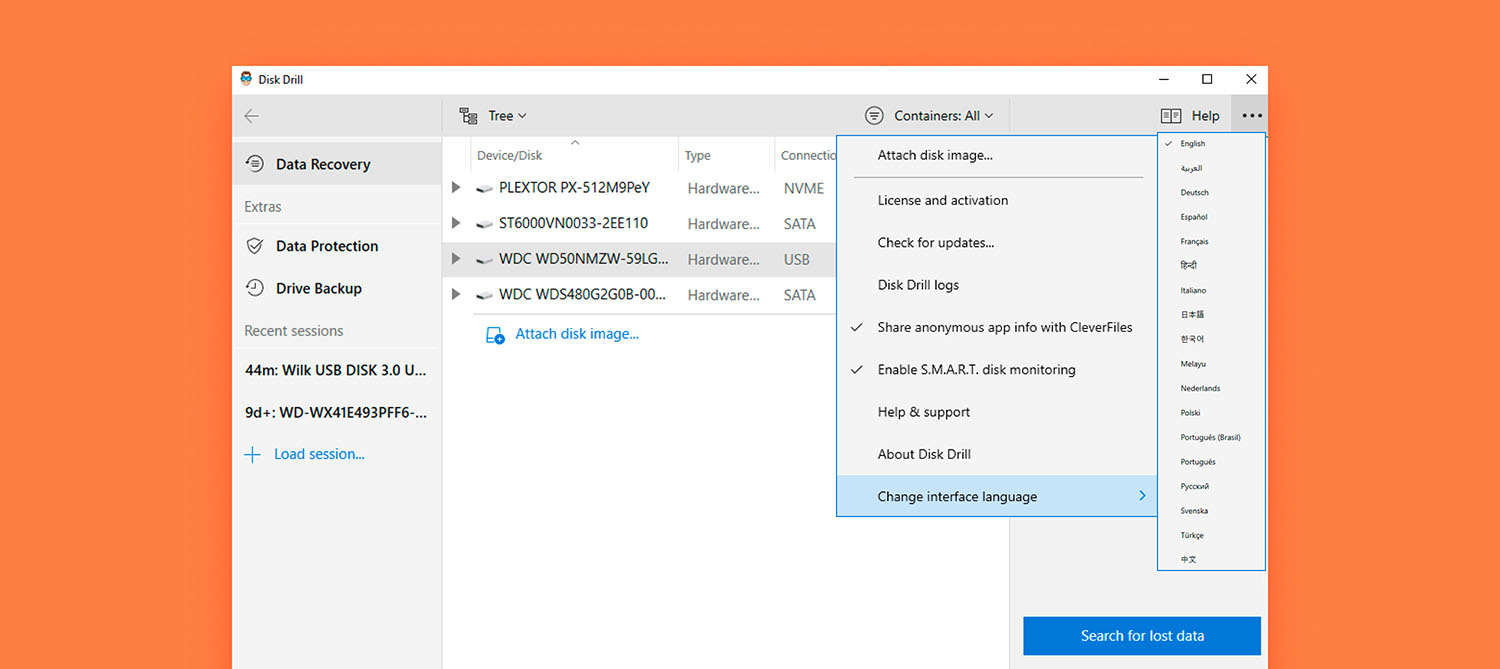 Improvements
Deep Scan detecting even more MOV video formats (codec Apple ProRes 4444 XQ and the like)
FAT32 recovery faster scans, higher recovery rates, lower RAM consumption
Improved scanning speed, labeling and recovery of various raw photo formats (DNG – digital negative images, NEF – Nikon electronic format RAW images among them)
Improved ExFAT and NTFS scanning and recovery
Recovery Vault better support of ExFAT removable flash drives
Improved appending and resuming byte-to-byte backups
Improved indication of the active scanning method
Improved CR3 (Canon raw images) recovery
Improved progress indication when searching for lost partitions
Improved opening scanning sessions from previous versions of Disk Drill
Improved warnings and other service messages no longer appear behind Disk Drill's app window
Improved proper restoration of the scanned device's read-write mode when canceling scanning or backup creation
Improved lost partitions file structuring and navigation
Improved lost partition search stability
Improved Recycle Bin can now be protected with Recovery Vault
Improved scan results filters
Improved unmounting of the scan results
Improved new file icon for DMG backups created with Disk Drill
FAT32 recovery faster FAT table detection after scans
Improved UI locales
Fixes
Fixed Disk Drill's tray icon could be visible even after exiting the app
Fixed recovery cap removed from Recovery Vault
Fixed crash when opening saved scanning sessions from the Recent list
Fixed random Recovery Vault crashes
Fixed random crashes on Disk Drill startup
Fixed crash if the scanned device disconnects during lost partition search
Fixed navigation, Recovery and Info panels could be hidden when canceling backup creation
Fixed rare crashes when using date filters or resizing app window in found items
Fixed random crashes when starting universal/smart scan or reading a storage device
Fixed crash when refreshing the disk list during an active universal/smart scan
Fixed multiple crashes when scanning and recovering from FAT32 partitions
Fixed random freezing during Deep Scan locating virtual partitions
Fixed some crashes while recovering JPG images
Fixed rare crash while validating destination to save session files
Fixed crash when saving a session file into destinations with low free disk space
Fixed random crashes in Deep Scan when detecting MOBI ebook file format
Fixed hex view could crash on zero-size files
The new 4.0.513 version of Disk Drill for Windows is available now to everyone. If you purchased Disk Drill 2.x or older, please, consult our Upgrade Policy. If you come across any issues with the app, feel free to get in touch. We are always ready to help and support.
.updated:
June 3, 2021
author: