So you are ready to apply Recovery Vault to a hard drive or partition you have connected to your Mac. This is a wise move that will enhance your chances of data recovery. Recovery Vault is very fast and has no visible imprint on your Mac's performance at all.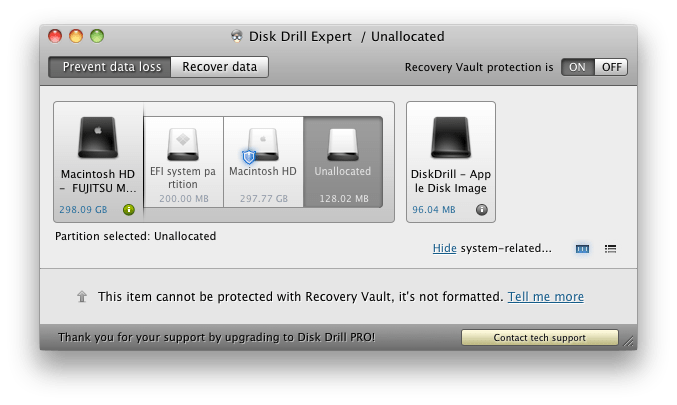 However, you should be aware that the partition must meet certain requirements to be eligible for Recovery Vault protection. Here they are:
Recovery Vault can only be applied to FAT and HFS/HFS+ partitions.
The partition has to be formatted using the file system mentioned above. Meaning… you can't protect an unallocated space or raw partition without a file system on it.
The partition has to be correctly mounted to your Mac to be protected.
The partition has to be write/read enabled. Read-only partitions or disk images cannot be protected.
That's it. Feel free to contact us for help, if you have any questions.
.updated:
June 3, 2021
author: