What Is a TIFF File?
Often mocked as "Thousands of Incompatible File Formats", TIFF actually stands for "Tagged Image File Format". The history of this very interesting and highly used file format dates back to the fall of 1986, when the first TIFF specification was published by Aldus Corporation, a software company that developed desktop publishing (DTP) software and merged with Adobe in September 1994.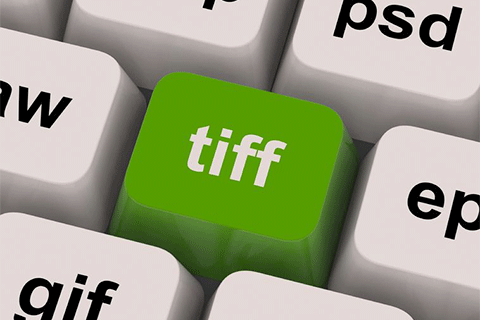 Since then, the specification has undergone several major revisions, with the latest one, Revision 6.0 being released in 1992. During the 30 years that TIFF has been available, it has managed to establish itself as a de-facto standard for image archiving and the publishing industry.
That's quite a success for a format that started as a way how to get scanner vendors to design their products to speak one common language. Even today, you would have to look hard to spot a scanner that doesn't allow you to scan into files with a ".tiff" or ".tif" suffixes.
Why Is TIFF so Useful? 
Now that the question of "what is a tiff file" has been answered, it's time to take a closer look at what it is that makes TIFF files so useful.
The TIFF format is actually a kind of a container that can be filled with images and data. What kind of data and what kind of images is specified in the TIFF 6.0 specification, which is divided into three sections: Baseline TIFF, TIFF Extensions, and Appendices. The Baseline section is the absolute minimum that all applications must support. Only specialized applications usually support all or most TIFF Extensions, as their scope and functionality is rather complex and, at times, difficult to implement.
But despite TIFF's seemingly convoluted nature, the format is supported across all major platforms and operating systems. TIFF is one of a few image file formats that supports data up to 48 bits and most commonly used color spaces, such as RGB, CMYK, and YCbCr. This makes TIFF extremely versatile, especially considering that it also supports multiple compression algorithms, including G3, JPEG, ZIP, and LZW. That's right, with TIFF, you can choose between lossy and lossless compression within the scope of a single image file format. In practice, LZW compression is usually used to 8-bit TIFF files, and ZIP compression is used for 16-bit TIFF files.
Corrupt TIFF File Repair
To avoid the need for corrupt TIFF file repair, it's best to stick with LZW or ZIP lossless compressions. This means that all data are preserved in their original form, without data corruption. The compressions algorithm looks for identical information, like parts of the image that have the same color, and takes them as a single entity, instead of hundreds or thousands of separate ones.
In practice, you don't have to worry about the image becoming increasingly noisier and more corrupted each time you re-save it. The only thing you still might need to worry about is TIFF file recovery.
TIFF Recovery
Given that the TIFF format is commonly used for image archiving purposes, it's paramount to have a reliable method how to recover TIFF files that have been accidentally deleted or got lost due to software error or hardware failure. The simplest way how to perform TIFF recovery is by using a modern data recovery software like Disk Drill. Such software is able to see what your operating system can't, allowing you to recover TIFF files even after they have been deleted from the Recycle Bin.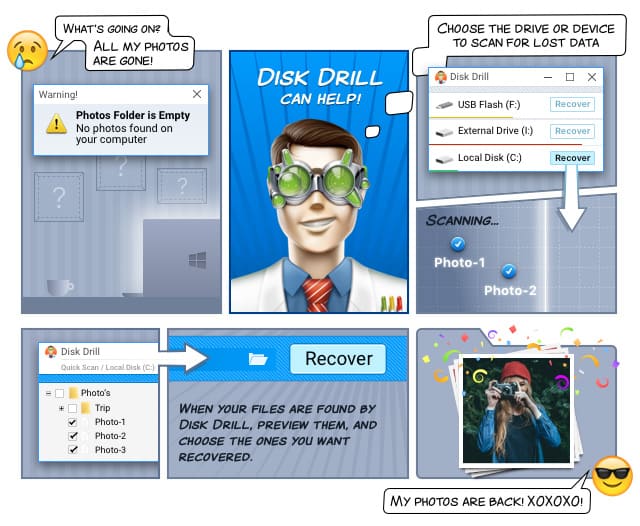 How to Perform TIFF File Recovery with Disk Drill
Head over to the official website and look for a download link.
Click on the download link, install the software, and run it from the Start menu.
The intuitive user interface allows you to select the storage device you would like to scan.
Depending on how large the storage device is, the scan might take some time to finish.
After it's done, you can choose which files you would like Disk Drill to restore.
Hit the 'Recover' button.
Finished!

Data recovery for free
Your Companion for Deleted Files Recovery
Unless you've made a mistake, your images will be back in their original location.